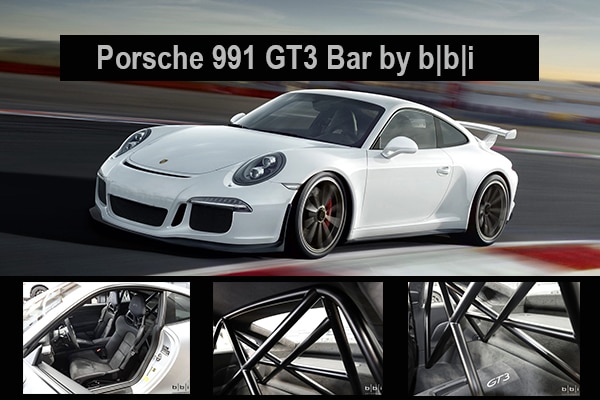 Porsche 991 GT3 and 991 Turbo Combo Roll-Bar / Harness Bar from bbi autosport.
At BRracing, we know how much fun time on the track can be.  But, at the same time, it needs to be safe.  We have personally been in a street car when things didn't go as planned, and had our customer put the car on its roof.  If not for full bar protection, and harnesses for HANS, things could have ended differently.  We have also heard sooooo many say, "oh yeah, I'm not driving my street car at the limit, so I'm not overly concerned"…..well, they should be.  Most incidents are NOT from your driving, but from something someone else does where you have no choice in the outcome.  Don't sacrifice safety…EVER.  Plus, we have watched as students squirm and move in the seat while they try to concentrate on driving….not happening.  Get yourself secure, get harnesses that are properly mounted and keep you planted in the seat, so you can focus on driving.
We have built our own bars, and know good quality products when we see them, and bbi has built a great bar for either the 991 GT3 or 991 Turbo.  Don't wait, get your now, and can be painted in a powder coat color of your choice.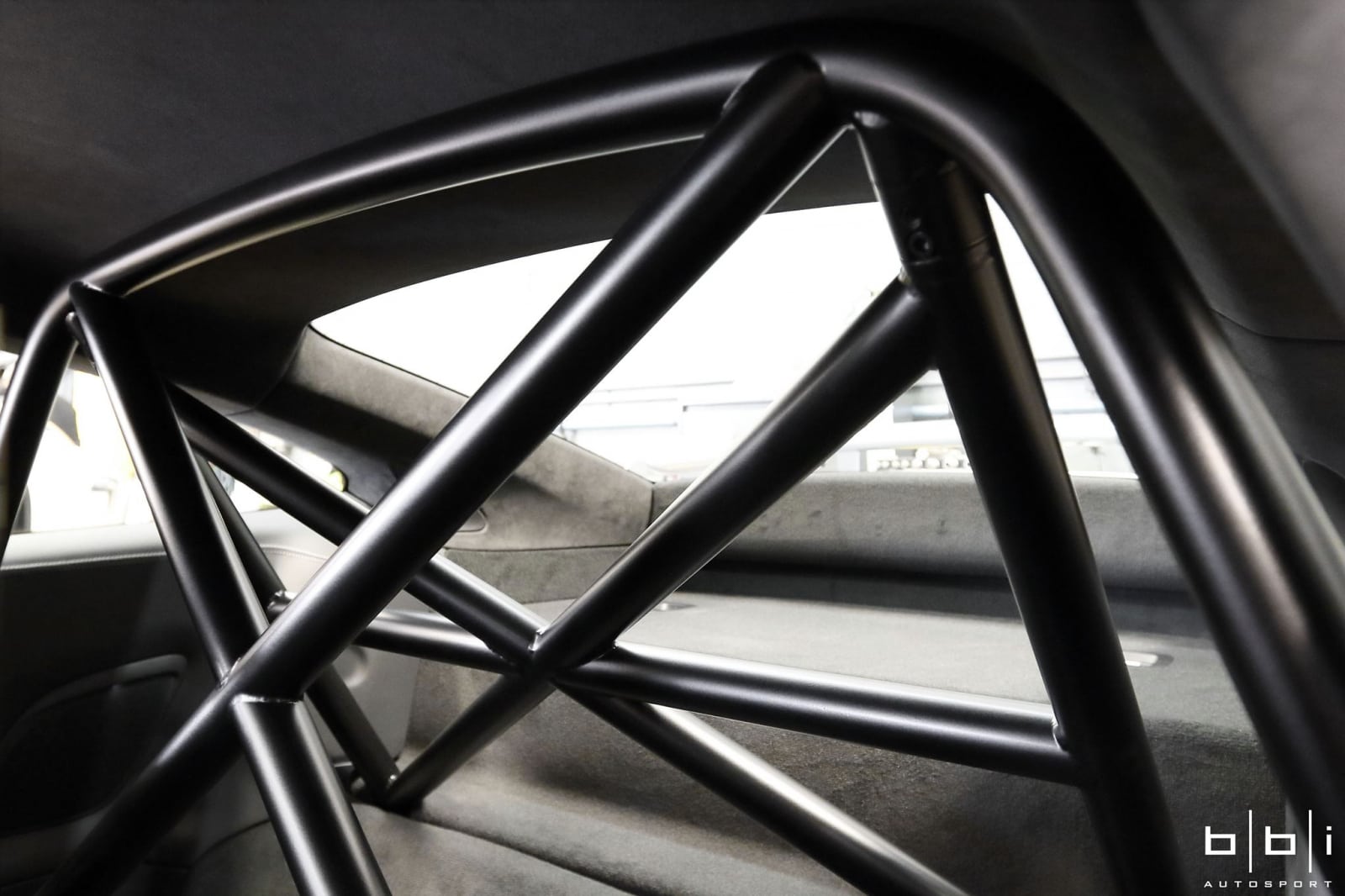 Features
1.625″ x 0.095″ 4130 chrome moly steel tubing utilized for excellent strength to weight ratio
 TIG welded and utilizes "X" braces on both front and rear sections for superior strength and rigidity
 Mounts to frame structure to provide strongest mounting points and maximum protection
 Utilizes laser cut mounting plates & inner diameter tube clamps that are CNC turned and milled for a precise fit
 Designed to work with stock or any aftermarket seats on the market
 Allows full seat travel to accommodate taller drivers
 Can be used with stock seat-belts or 6 point harnesses for track use
 Designed to work with wrap-around style harnesses while optional eyelet bolt provisions are available for clip-in harnesses
 OEM fit & finish. The main hoop contours entire arch of the roof with an even 3/16 inch gap
 Finished in satin black powder coat. Other colors available
 Bolt-in installation requires no drilling and minimal carpet trimming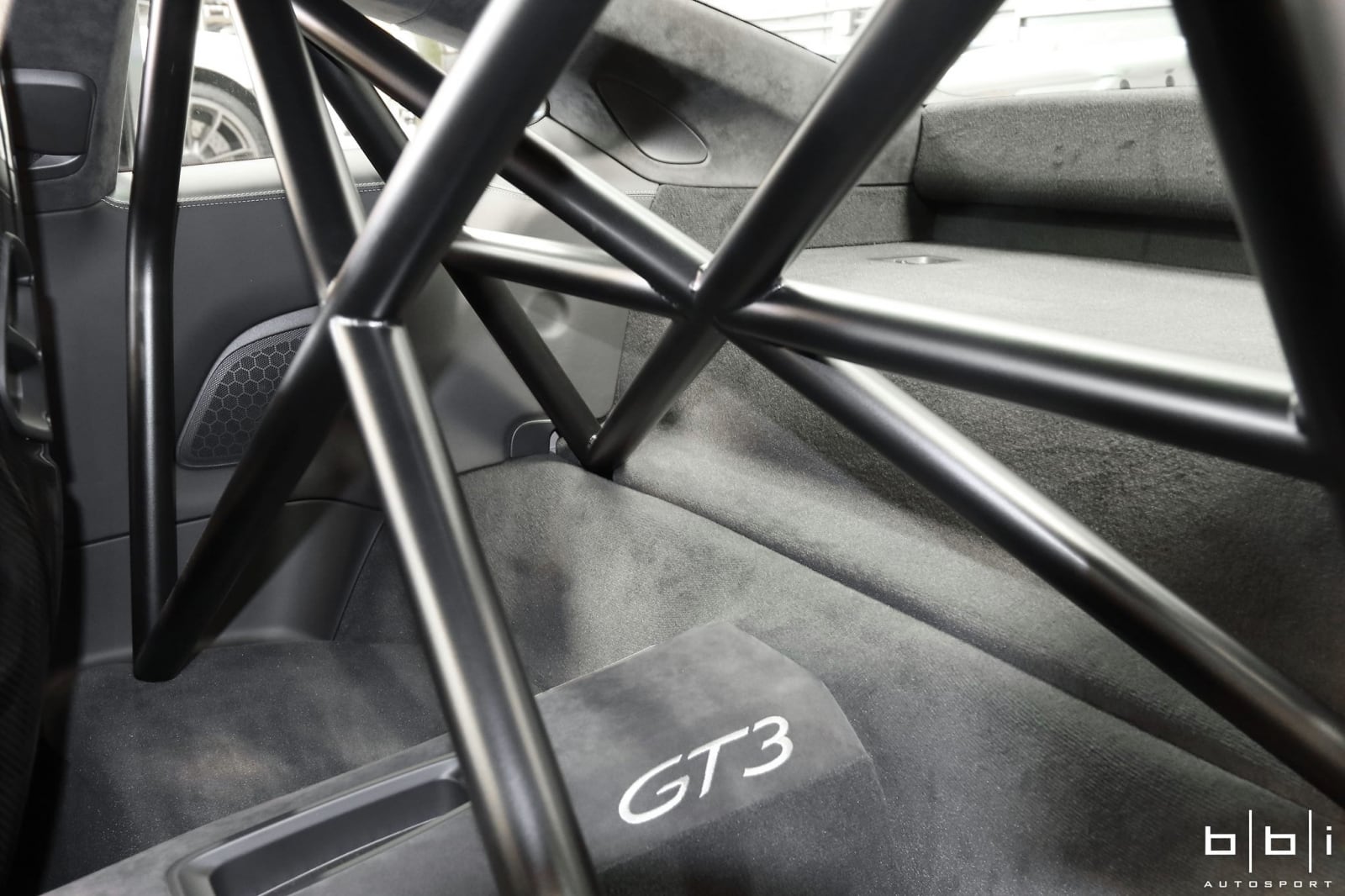 BRracing – providing the best solutions for your track addiction
Call us today at 408-356-1515 or email us at brracing@gmail.com