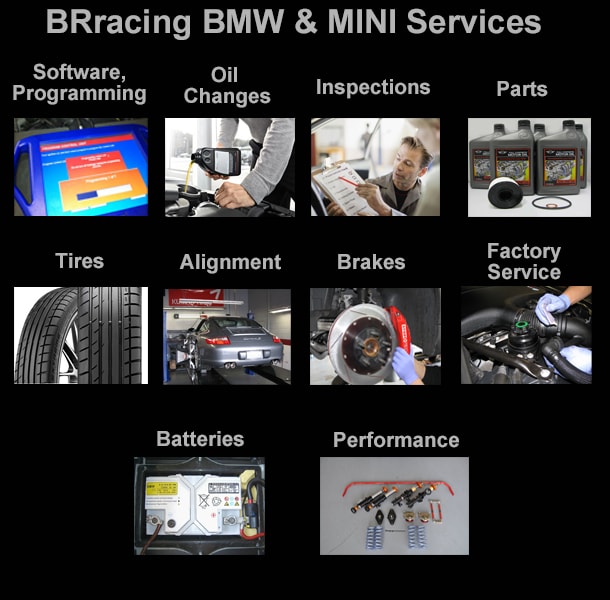 We offer all the standard factory services, whether its a simple oil change, to a complete engine swap. Whether its performing the standard maintenance and service work that manufacturers require, or providing alternative solutions to get the most from your car, we can deliver it all. We provide the best of all worlds: lower prices on service work (usually 60% of standard dealer rates), and the expertise that only comes from proven experience along with significant development and testing from our direct racing programs. BRR has built both race cars and performance cars from the ground up, so you can have the assurance that the work done will be performed in a proper & timely manner, and meet all your requirements.
BRR takes all service work to the next level by personalizing the work to your specific standards, we don't just "get it done". We work with our customers to understand the specifics service requirements, and the desired result. We produce a result that meets your needs and is tailored to your requirements.
Call us at 408-356-1515, and find out why more people are selecting BRracing for all their service needs.