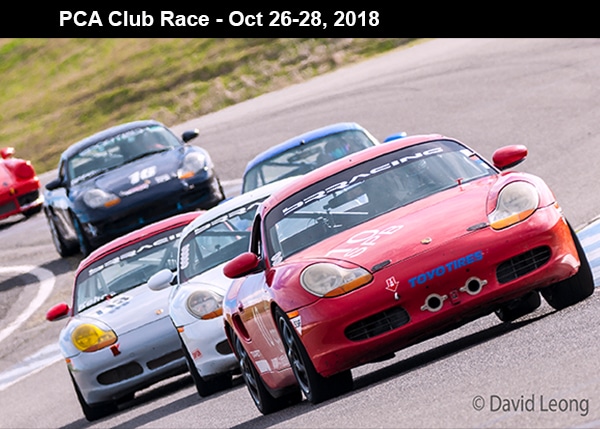 Final time at Sonoma Raceway (Sears Point or Infineon or whatever you remember it as) in 2018. We have PCA Club Racing once more. We will be running the road course set up, on what many consider the most technical track in the Western United States.
Registration details will be posted a few weeks before the event. For DE registration visit MotorsportReg. For club racing registration, visit the PCA registration website.
One Day Driving options available!
Need help or have questions?
Registration questions: GGRRegistrar@gmail.com
Student or Instructor questions: GGRDEcdi@gmail.com
Club Race questions: GGRRacereg@gmail.com
GGR DE/TT Chair: GGRTTChair@gmail.com
Or, visit the GGR Online Community for some on-line bench racing:
http://bbs.pca-ggr.org/phpbb3/index.php
BRracing will be there…both with a large contingent of DE track customers (in the NASA DE run groups), along with a large group of race customers.  Come join us…great people, great event, great FUN!
BRracing – accelerating your JOY