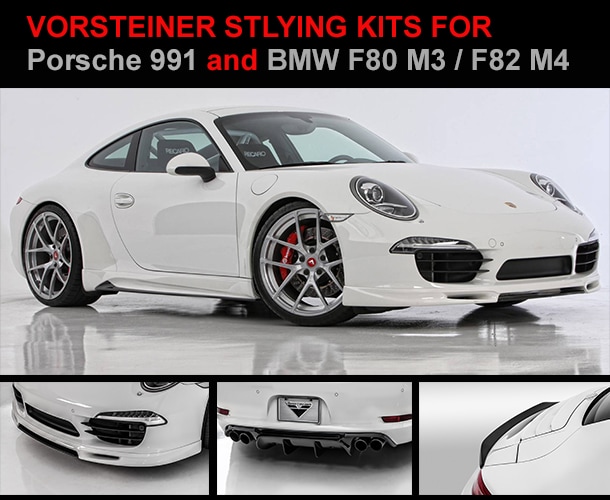 As huge fans of the new BMW F80 M3 & F82 M4, along with the new Porsche 991 Carrera platform, we find it hard to contain our enthusiasm when new, high-quality products hit the market. This is certainly one of those occasions, as Vorsteiner has just released new photos of their carbon fiber front spoiler and rear diffuser for the BMW, and front splitter, rear diffuser, and rear deck lid spoiler for the Porsche. BRR is absolutely thrilled to be able to share with you the Vorsteiner GTS Program for both the BMW F8x models and the Porsche 991C.
PORSCHE 991 Carrera DETAILS:
V-GT FRONT SPOILER –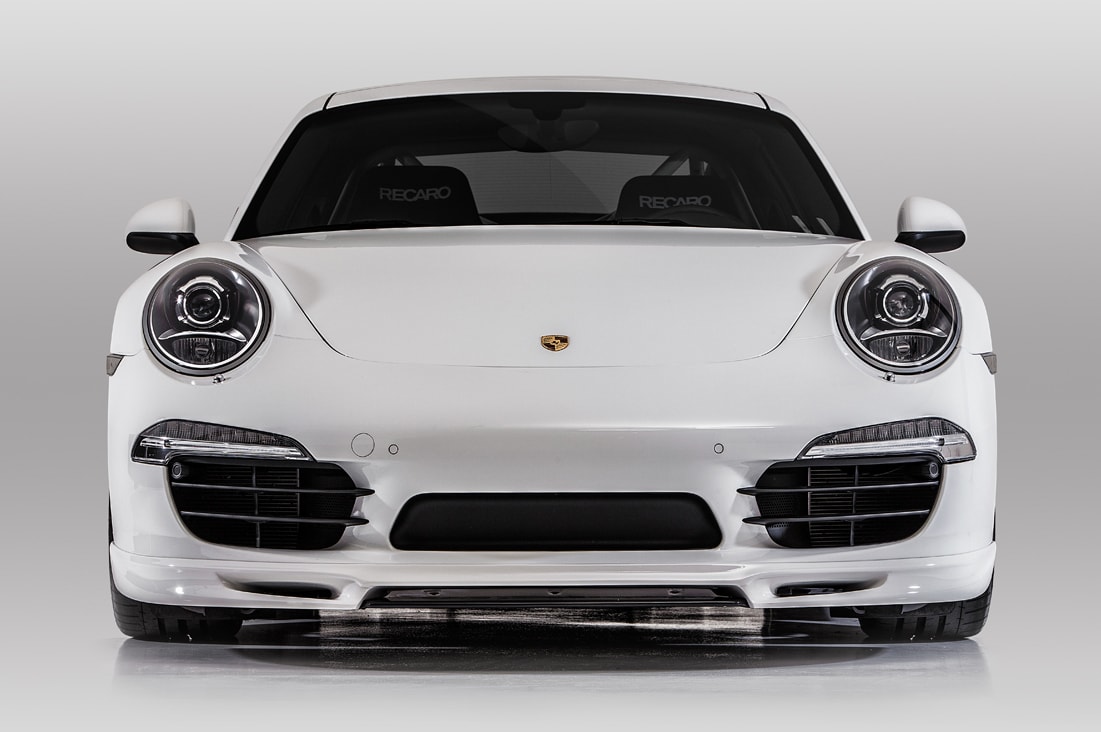 The V-GT front spoiler is designed by Vorsteiner engineers with functionality at its core with its dual integrated brake duct cooling ducts and GT center splitter made of carbon fiber. The V-GT composite lightweight front spoiler replaces the factory black plastic unit and attaches to the OE front bumper utilizing original factory clips and mounting holes for a simple and clean install.
AVAILABLE OPTIONS:
DVWP Primered Finish for Paint (dry vacuum woven plastic)
GT Center Front Splitter Carbon Fiber Replacement
V-GT REAR DIFFUSER –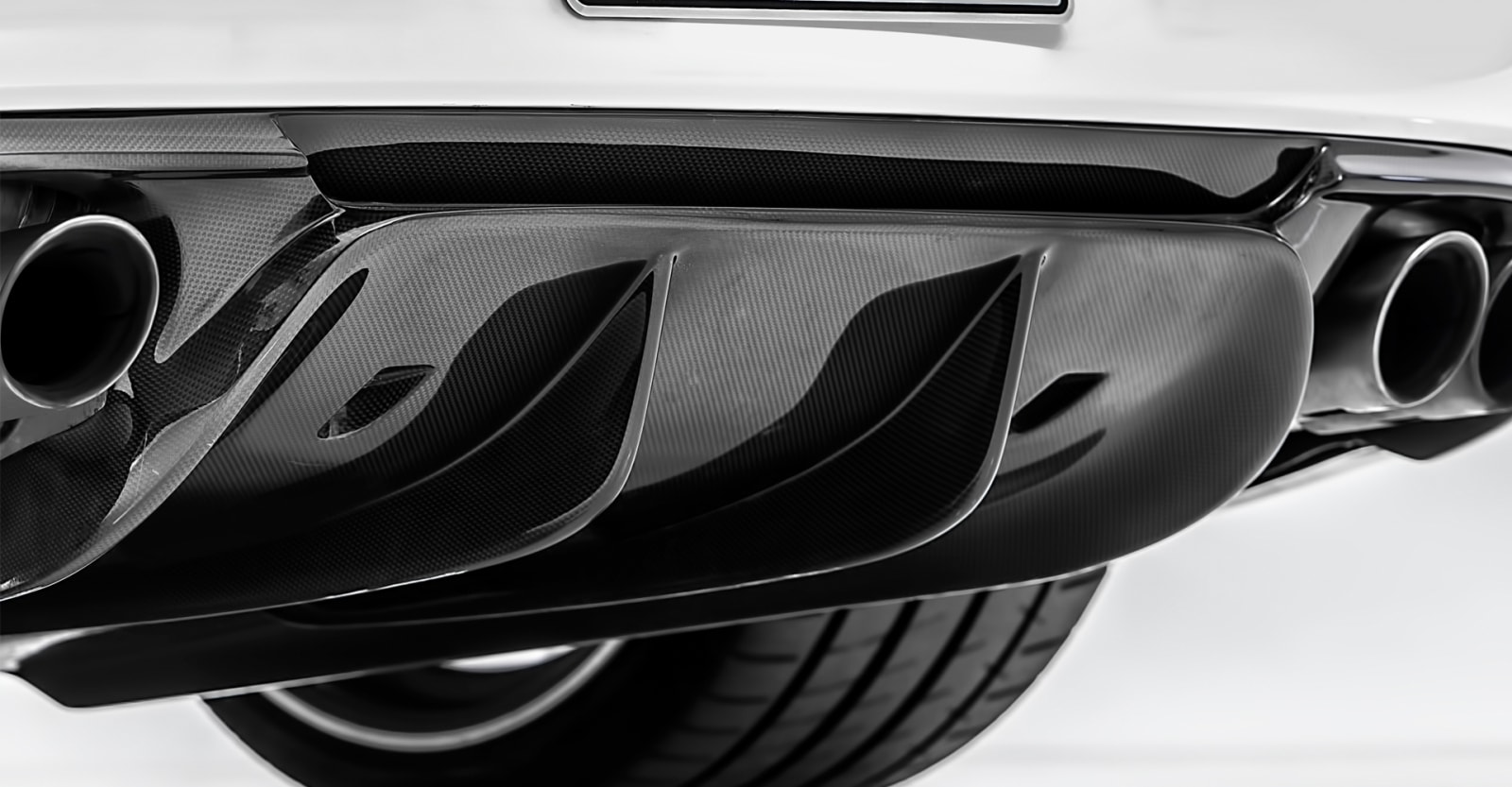 The V-GT rear diffuser is one of the most striking design elements of the aerodynamic package for the 991 Carrera. This carbon fiber diffuser adapts the original attachment points of the factory black plastic unit but takes it to another level with it is striking integrated fin design that extends all the way underneath the underbody of the vehicle.
AVAILABLE OPTIONS:
CFHM with Carbon Fiber (carbon fiber honey comb matrix)
V-GT REAR SPOILER –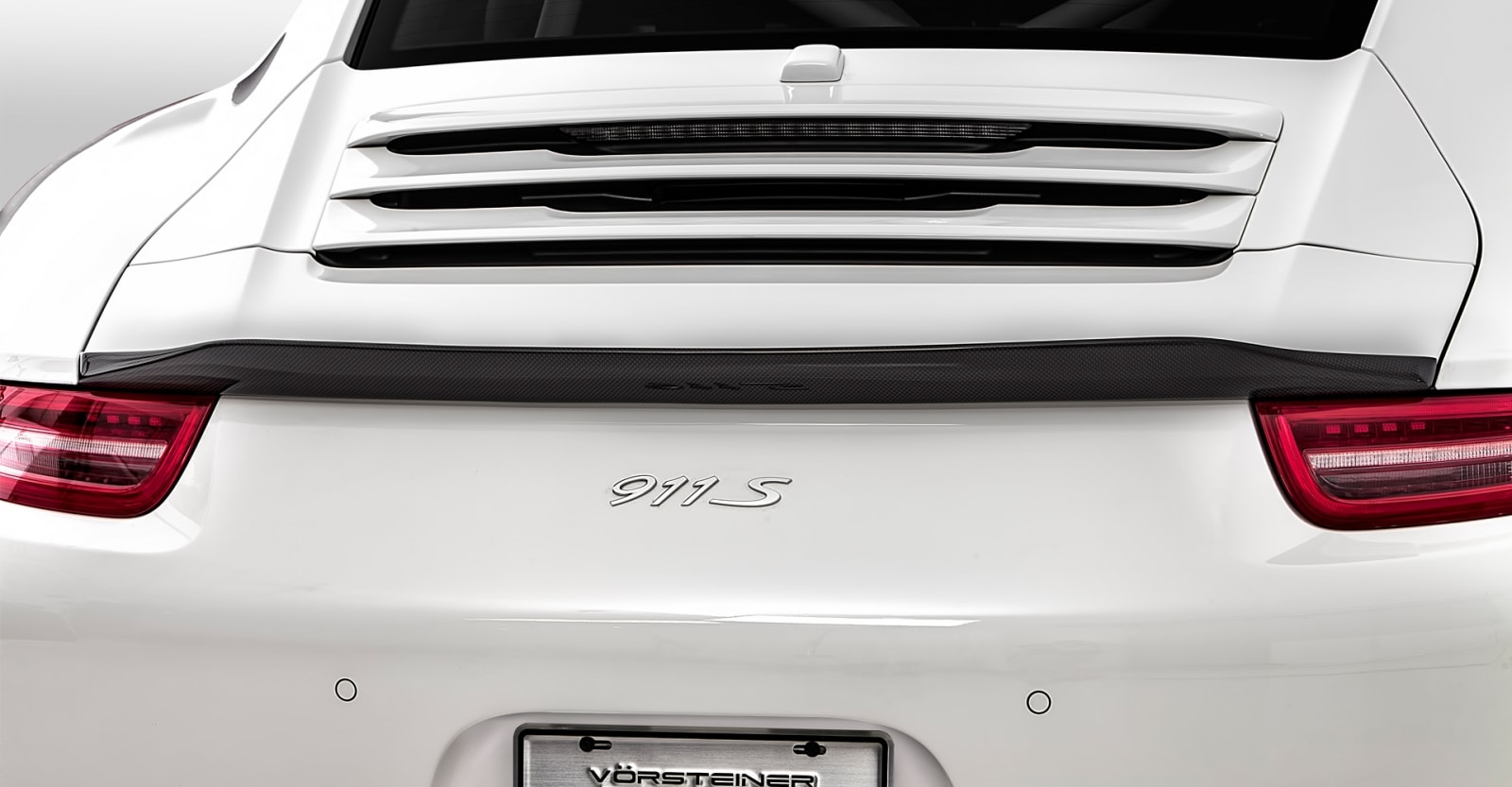 The V-GT rear deck lid spoiler is the finishing touch needed for the perfect blend of functional aerodynamics and beauty. Constructed of lightweight carbon fiber the deck lid spoiler fits onto the factory mechanical wing riser aiding further in downforce whether the wing element is open or closed.
AVAILABLE OPTIONS:
CFHM with Carbon Fiber (carbon fiber honey comb matrix)
BMW F80 M3 and BMW F82 M4 Styling KITS –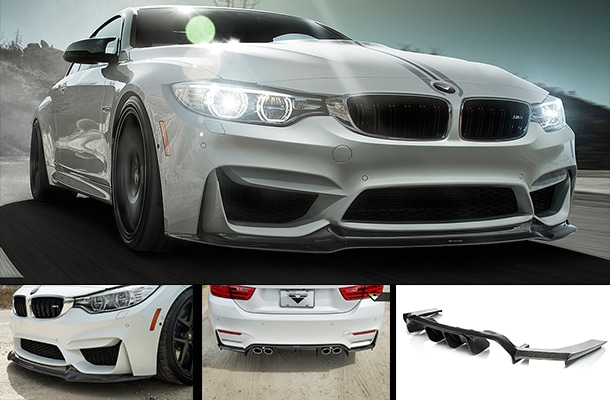 The brand new Vorsteiner BMW F8x carbon fiber rear diffuser is a particularly complex feat of ingenuity because of the manufacturing difficulty in creating such slender fins, rarely seen in a one-piece carbon diffuser. All of the aerodynamic components are engineered and designed with state of the art 3D alias software using blue light laser scanning technology and 5 axis CNC milling machines for rapid prototyping. This ensures an exact and precise fit, every time!
BMW F80 M3 & BMW F82 M4 FRONT SPOILER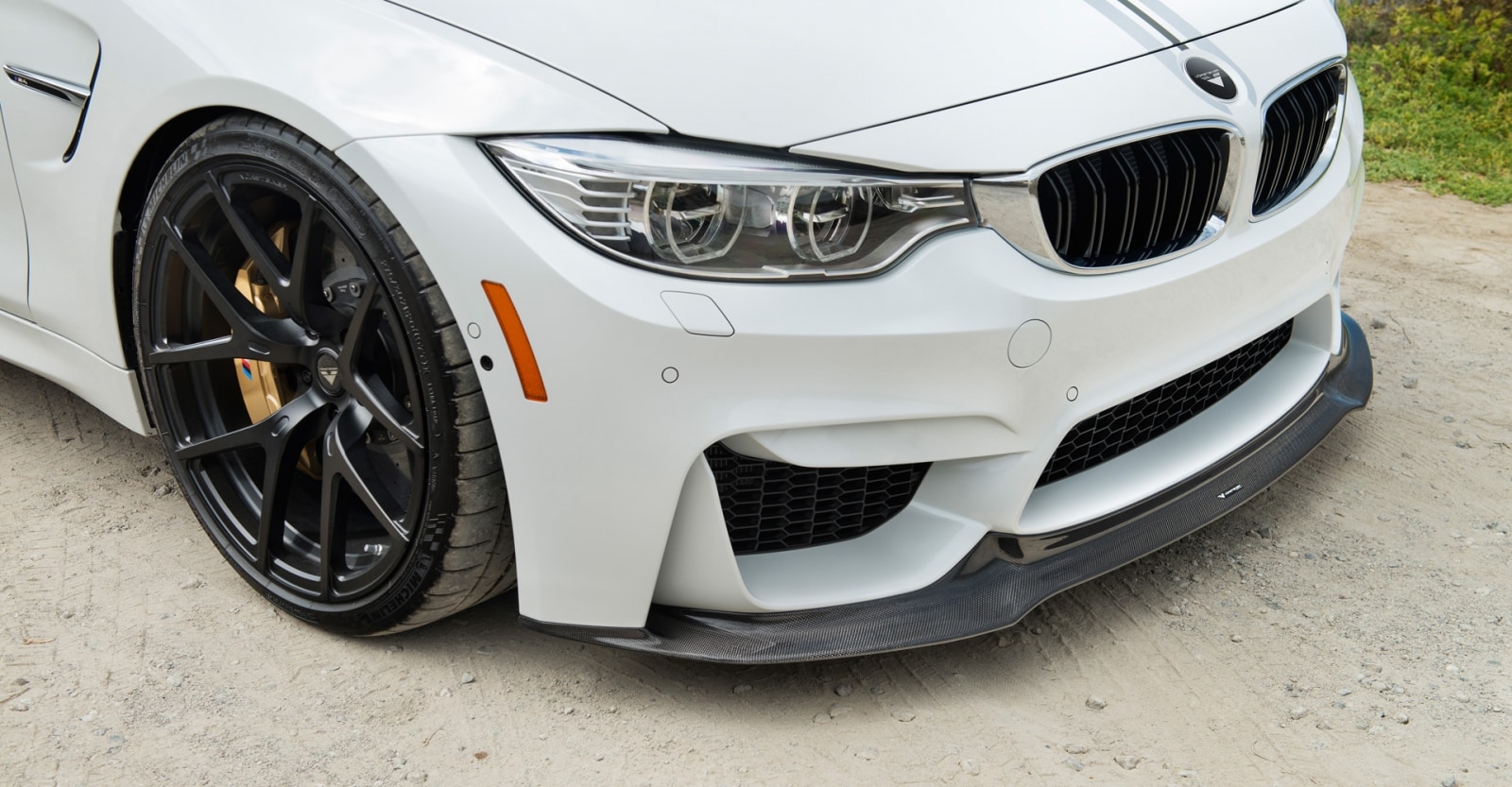 The F8x M3/M4 front add-on spoiler is designed to attach onto the factory M bumpers for a sporty and elegant styling. The front-add on spoiler sports full light weight carbon fiber which adds downforce to the front end of the vehicle while maintaining the its athletic appearance. Vorsteiner's Autoclaved Pre-Preg Carbon Fiber structure gives our parts superior stiffness, aerospace strength & durability compared to traditional hand laid carbon fiber composites.
AVAILABLE OPTIONS:
1×1 Carbon Fiber Pre-Preg w. 4 Stage UV Inhibiting Clear Lacquer Coating
Applicable for both the F80 M3 & F82 M4
BMW F80 M3 & BMW F82 M4 REAR DIFFUSER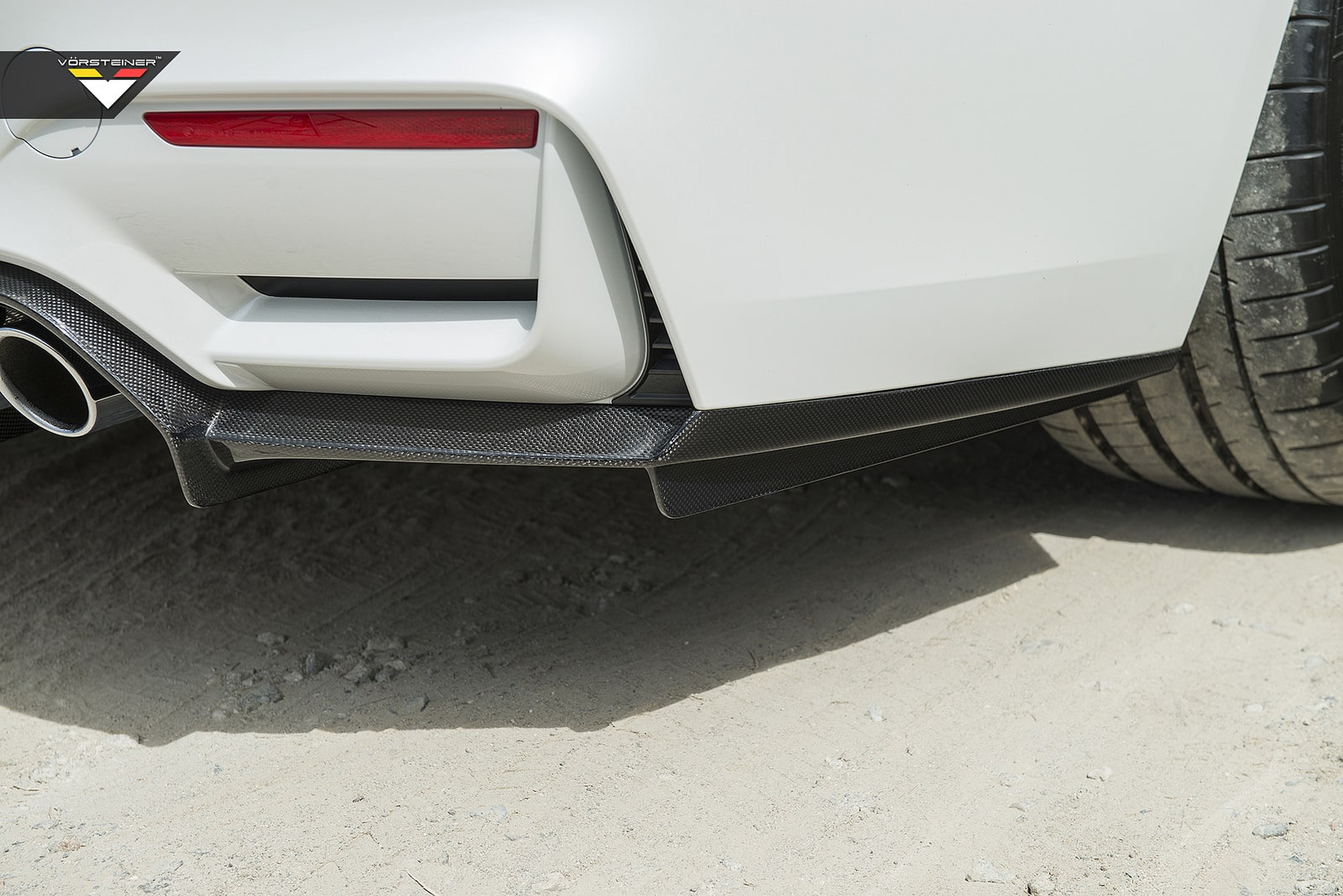 We're very excited to announce the Vorsteiner program for the F8x M3 & M4 chassis which includes Forged or Flow Formed wheels, carbon front spoiler, carbon rear diffuser, custom livery kit, and the upcoming exclusive bespoke exhaust tips (no pictures yet of the new exhaust tips).
ALL Vorsteiner Styling Kits for all models supported by Vorsteiner available from BRracing !