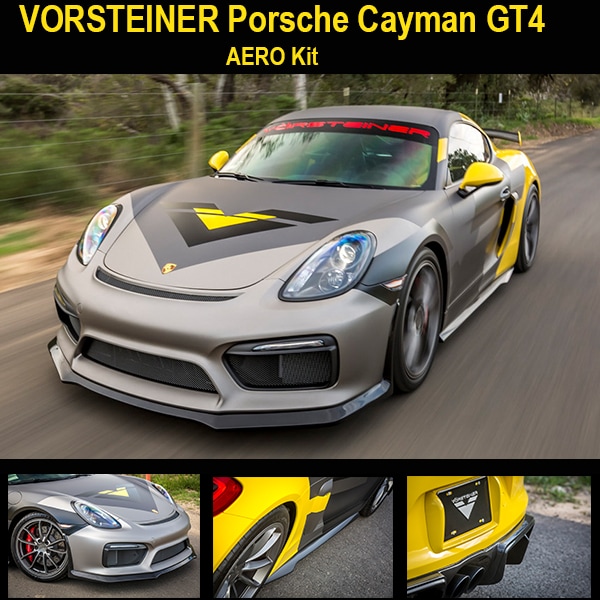 For years, the mid engined Cayman has been purposely positioned below the 911 range in terms of performance. A lot of enthusiasts praised the little Porsche for it's sublime handling and potential for pure driving excellence though. In 2015, Porsche finally decided to give them want they wanted all this time. A performance focused version of the Cayman, using the engine of the 991 Carrera S and a lot of suspension parts from the 991 GT3. We've featured this car before but there's finally more than wheels available for the GT4.
Introducing the Vorsteiner AERO Kit for the Porsche Cayman GT4.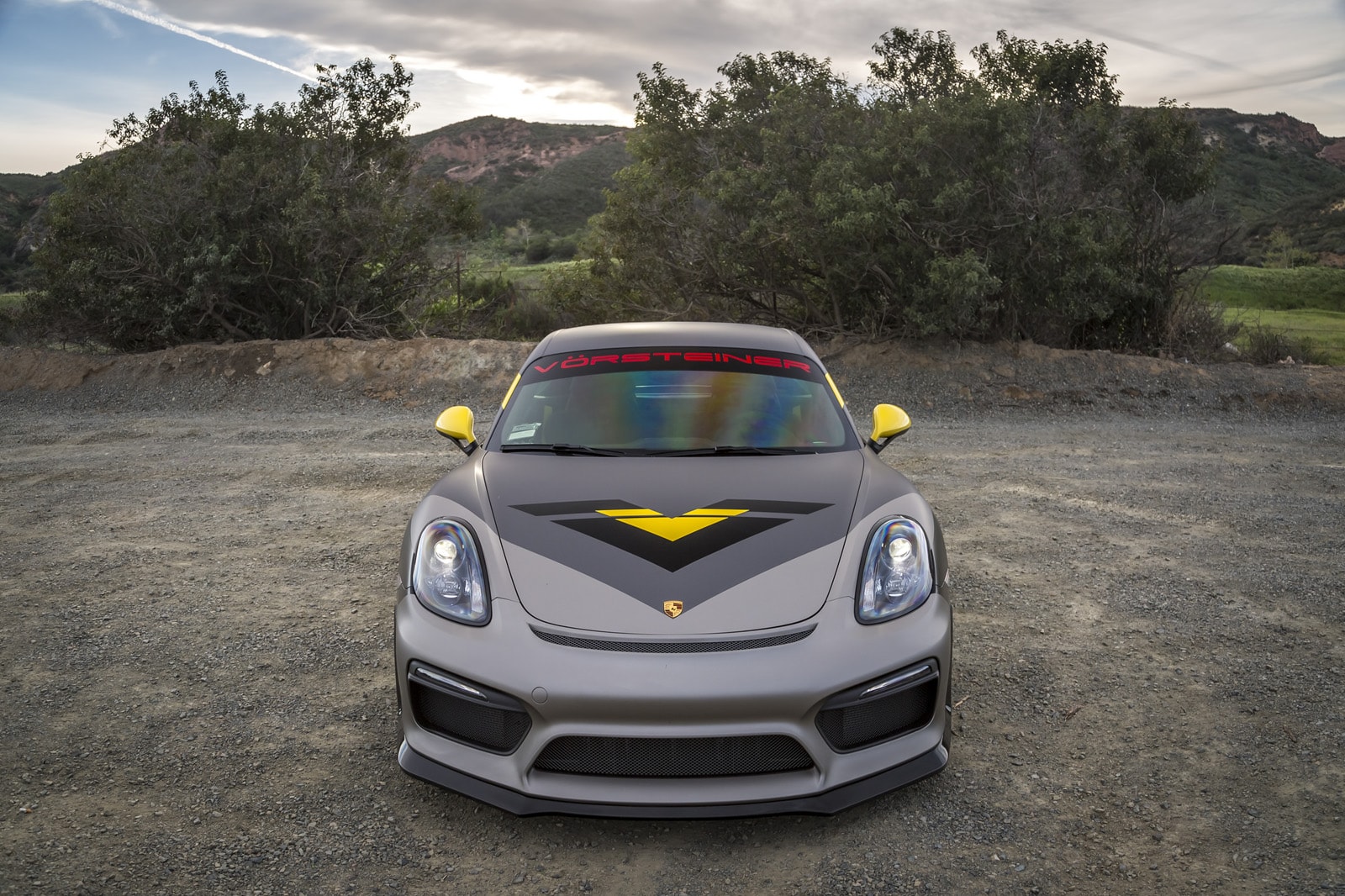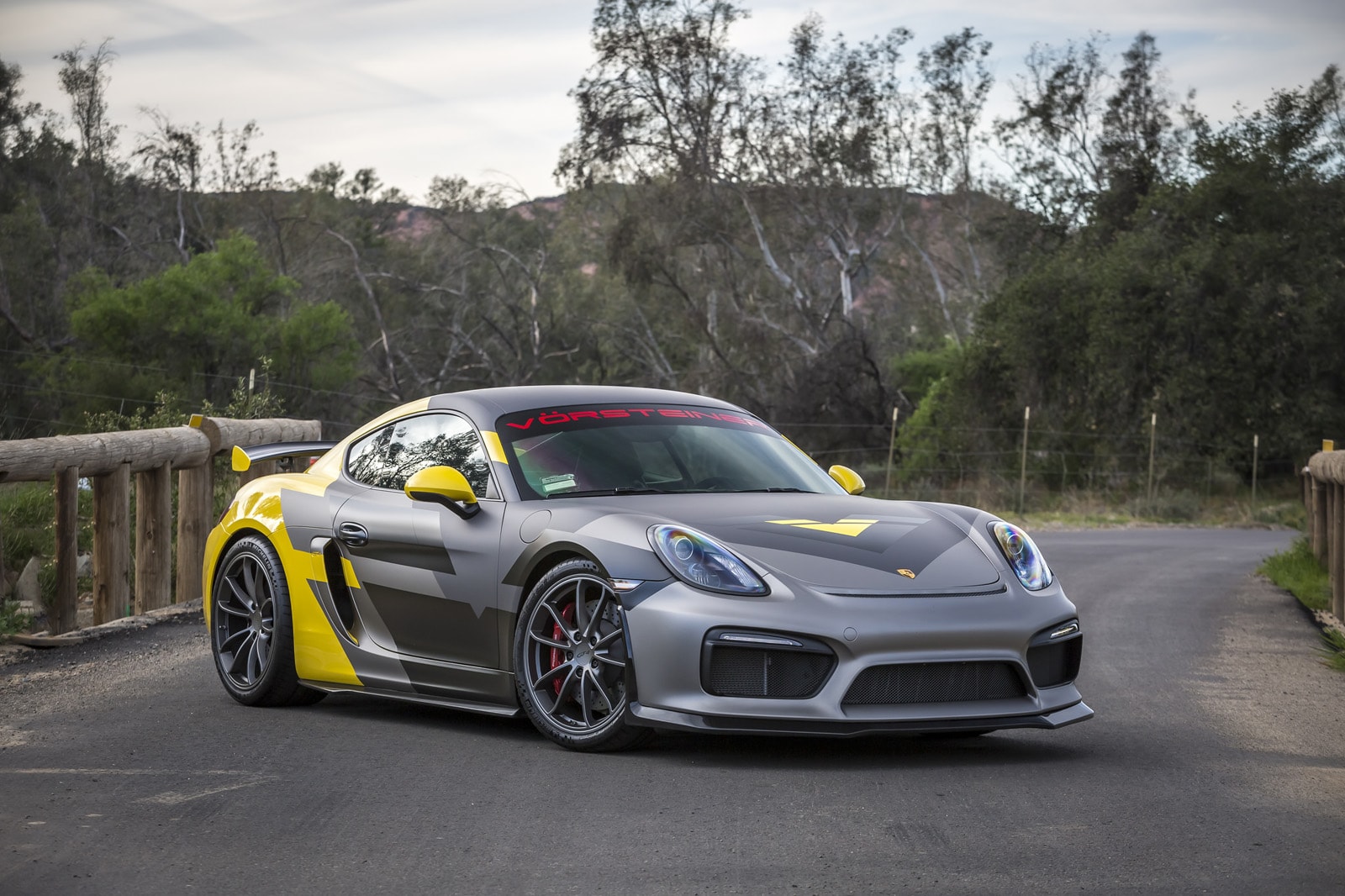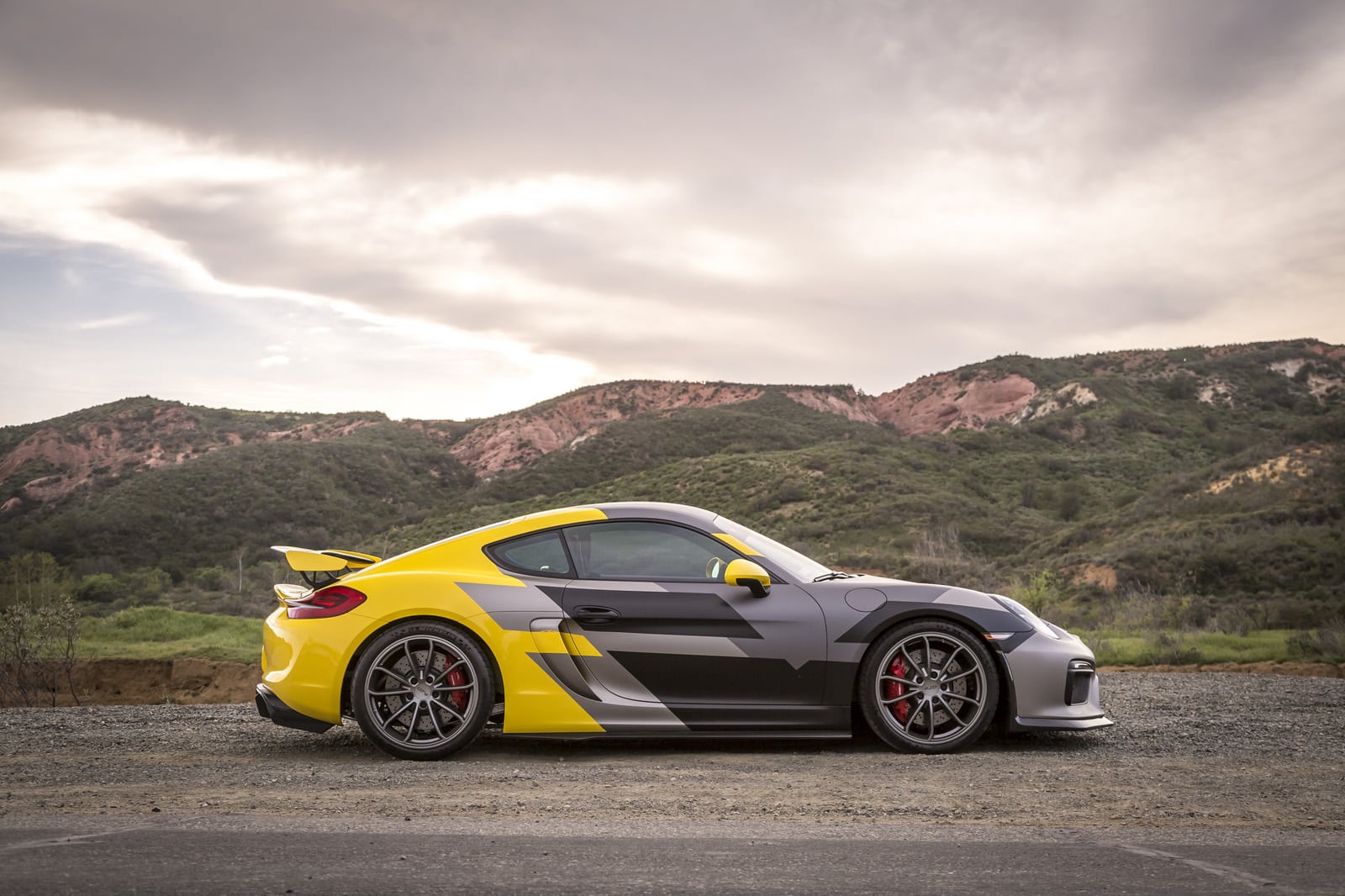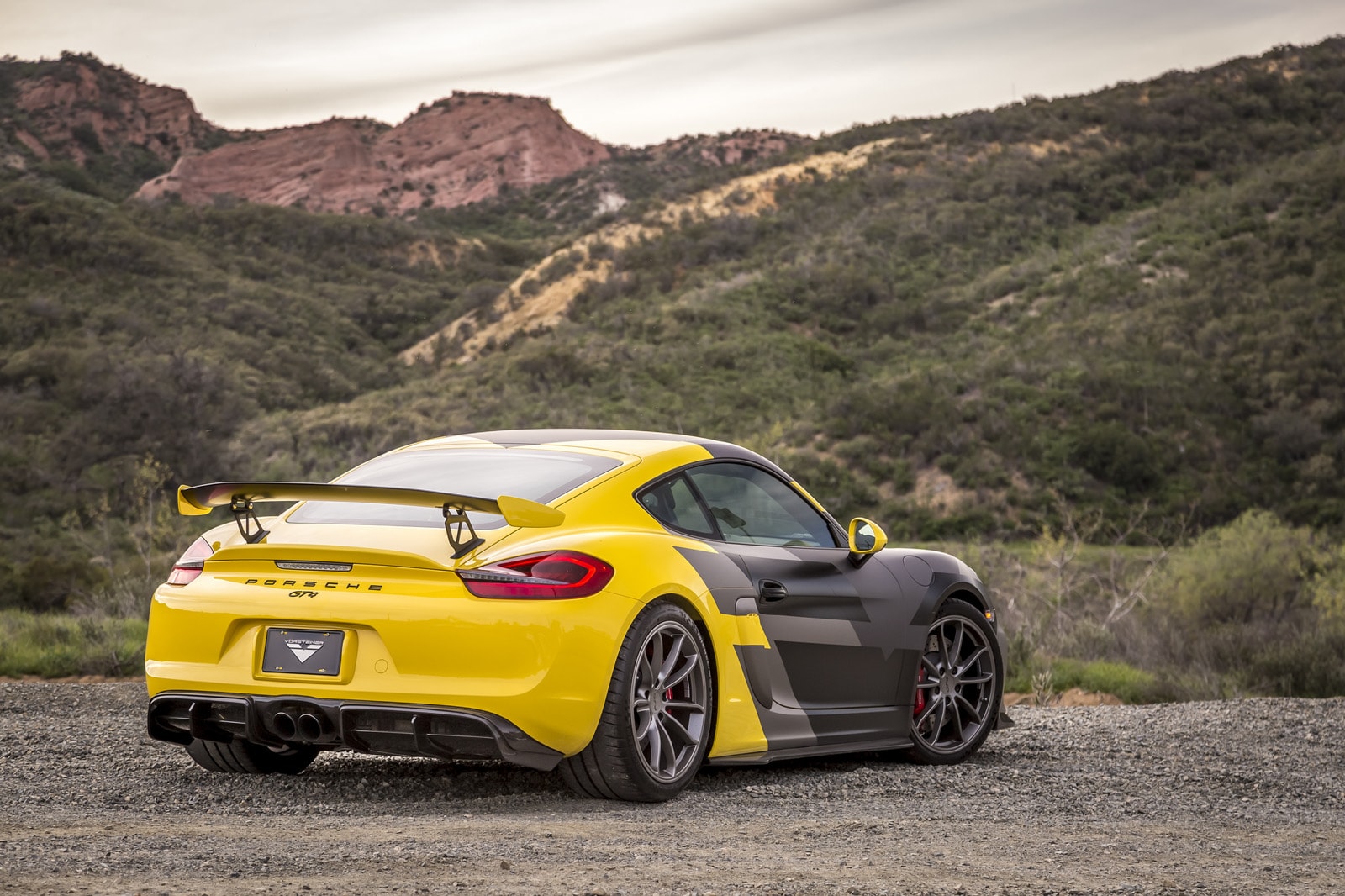 Vorsteiner is known for it's high quality carbon fiber parts that seamlessly fit the original body panels of the car, adding subtle yet noticeable details to the looks of many cars. The Vorsteiner Aero Program for the Porsche Cayman GT4 is the latest addition to their product range and it looks fantastic on this GT4 with a custom livery inspired by the Porsche Cayman GT4 Clubsport. The program consists of a deeper Front Aero Spoiler that visually lowers and extends the front of the car, a set of Aero Side Skirts that beautifully connects the lines of the new front splitter with the more aggressive designed Aero Rear Diffuser. All these parts are made of the highest quality carbon fiber, ensuring the parts match the quality of the car and look amazing.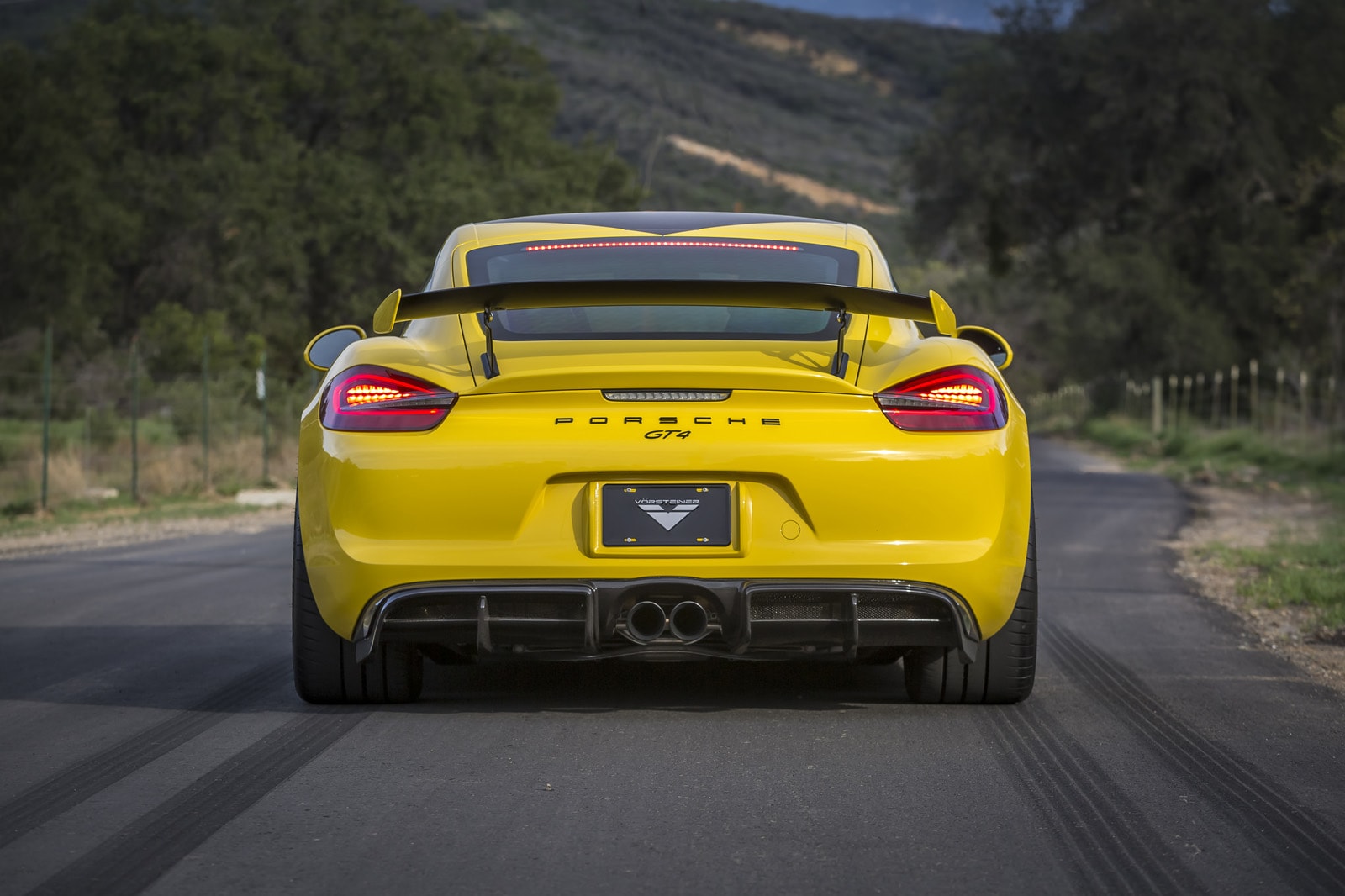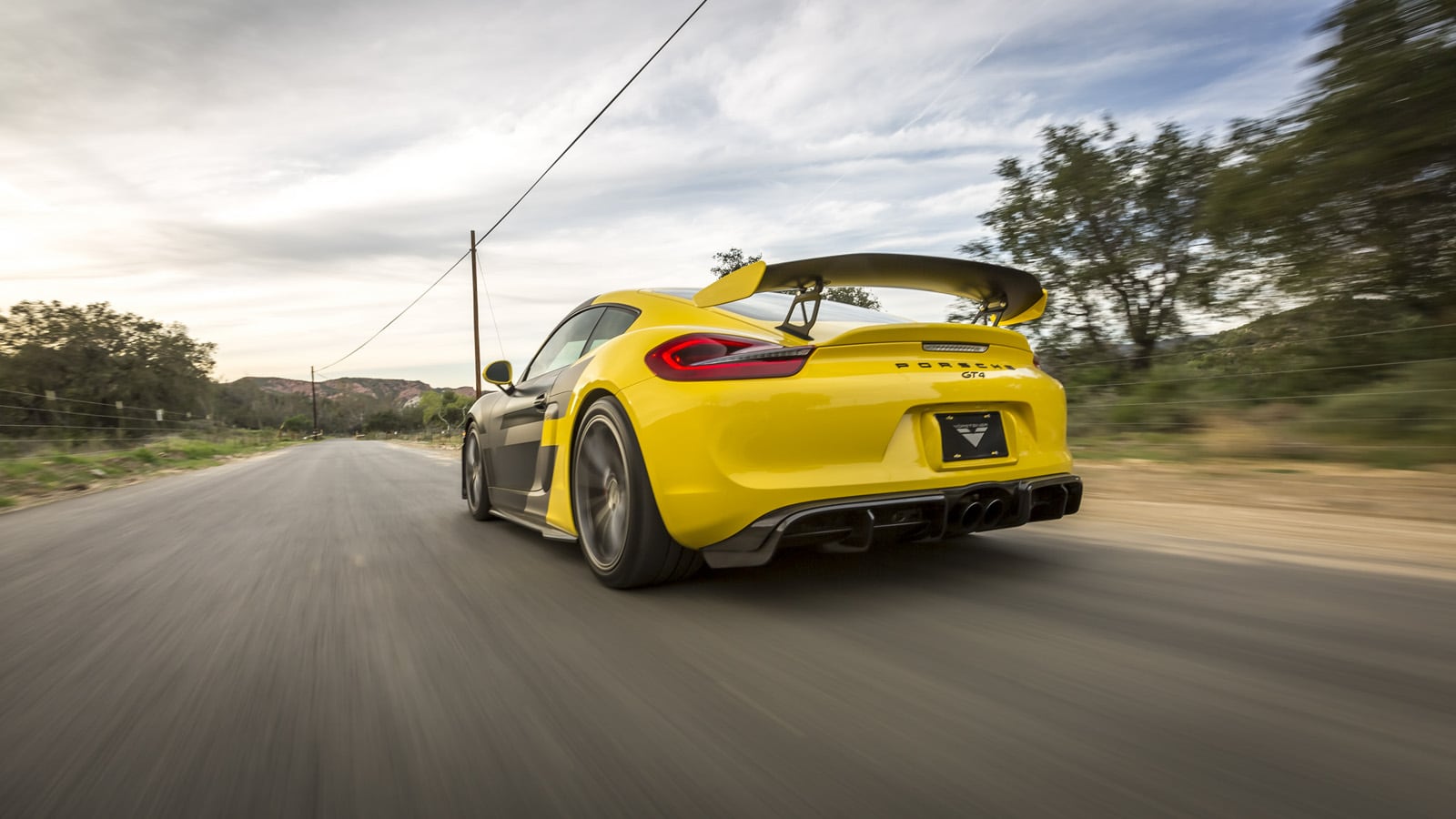 Is this something you'd be interested in for your Cayman GT4? (Or, TAG someone you know who might)
We can't blame you, this aero program fits the potent looks of the car perfectly! We are taking pre-orders on these parts so make sure to contact us to get in the queue so that you will receive yours as soon as they'll be available. Please don't hesitate to ask us the questions you have either, our experienced team will be happy to answer them all and help you were needed. We can deliver your order anywhere, but if you find yourself more local to us, we can obviously install all your parts professionally on your car too!
 
BRracing – Style, Quality, Fitment, Design, Installation you can count on.