BMW F02 750iL Wicked
BMW F02 750iL Wicked / M Sport Project
Not always are the projects we are asked to create sports cars or racing cars.  Some are for show, and some are just plain daily drivers.  That is the case here, a customer with a new BMW F02 750iL, wanted an executive car for business that would stand out from the crowd, incorporate sport elements in a manner as if BMW M or Alpina had done the car.  Or, just make the car look WICKED.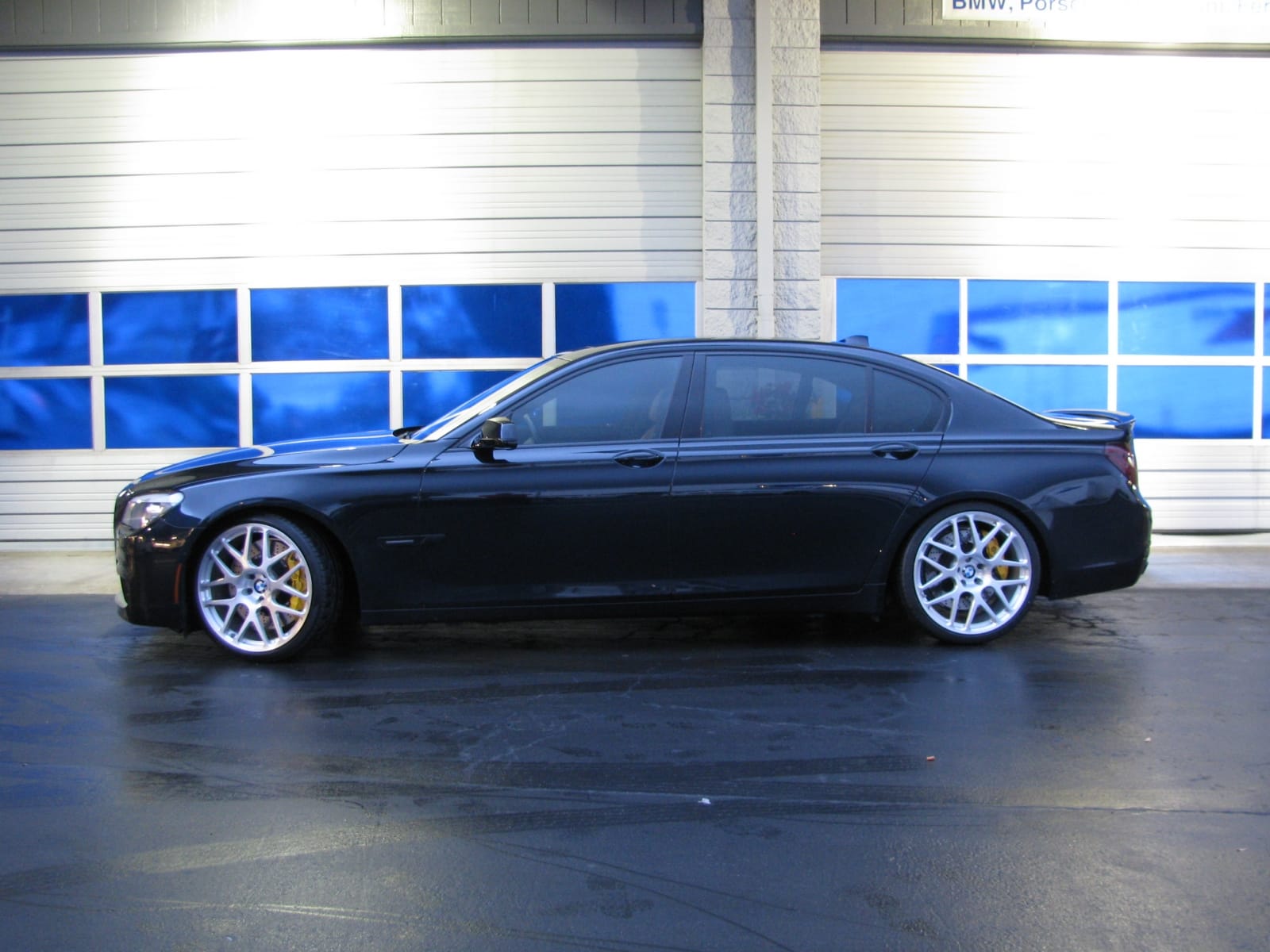 The upgrades were simple, but highly effective – wheels, tires, brakes, exterior trim, exhaust, window tinting, smoked lights and lenses, spring lowering kit, and aftermarket body CF pieces.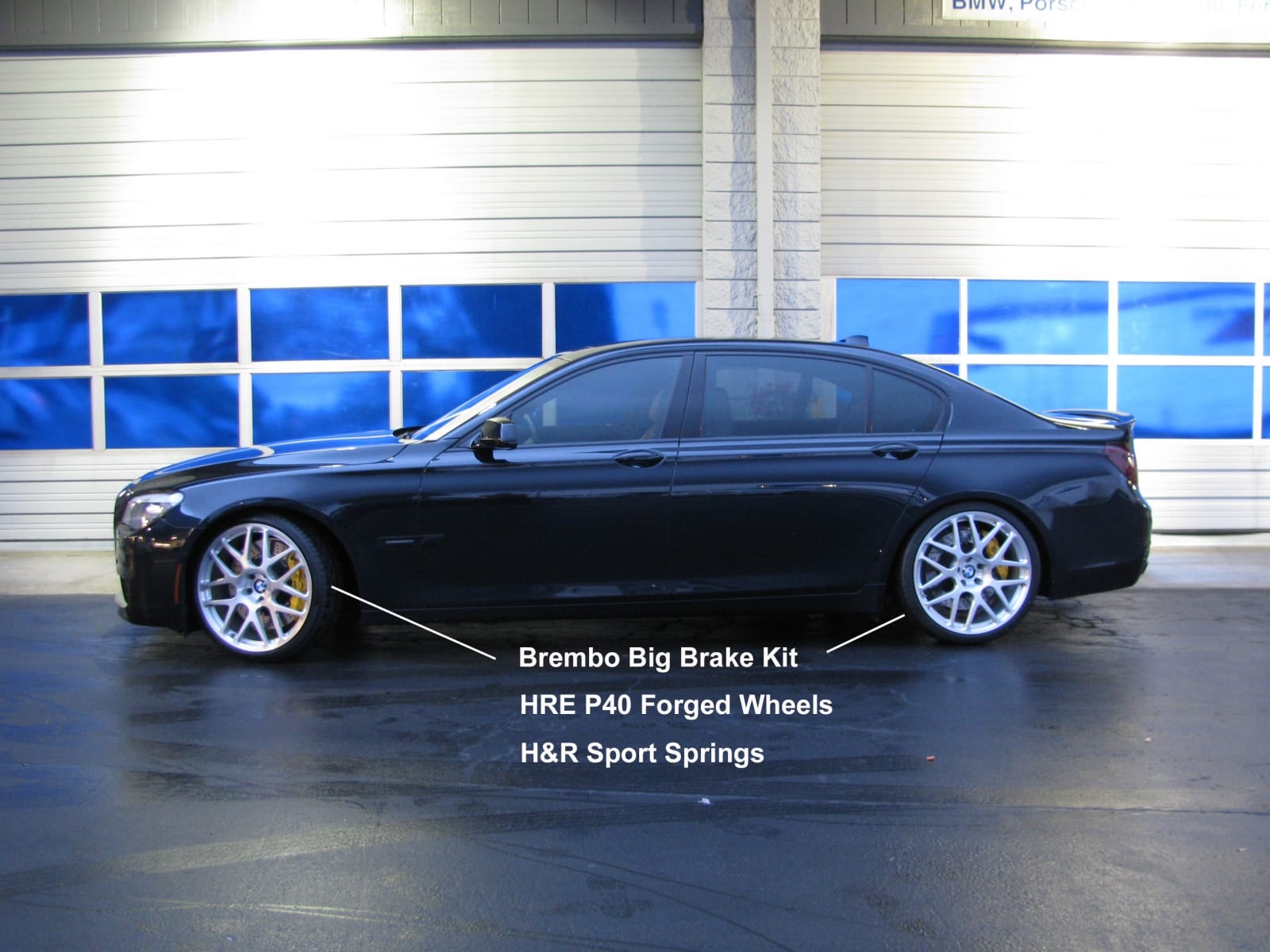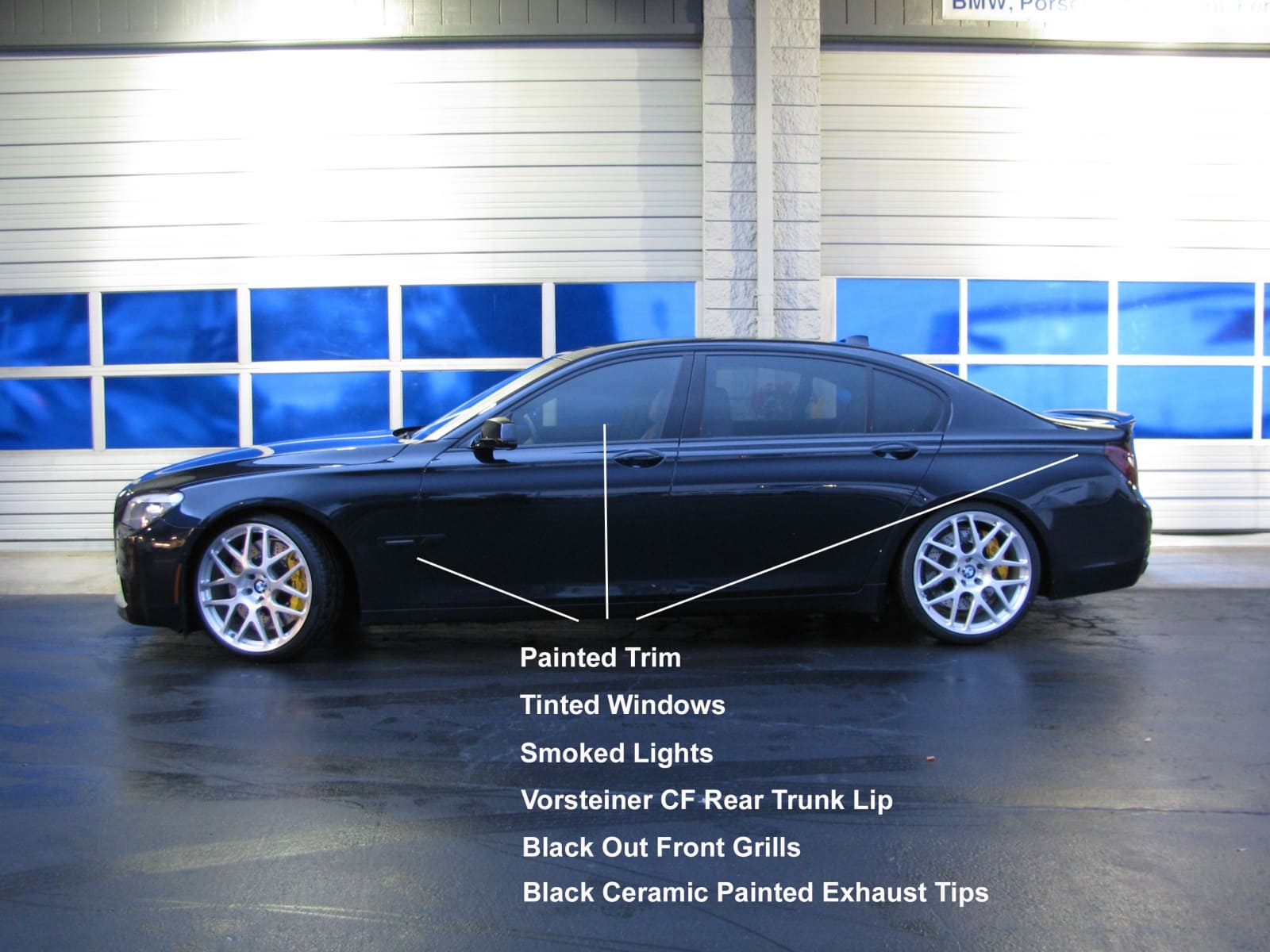 Here's a look at the BEFORE and AFTER changes.

Wheels and brakes – BEFORE and AFTER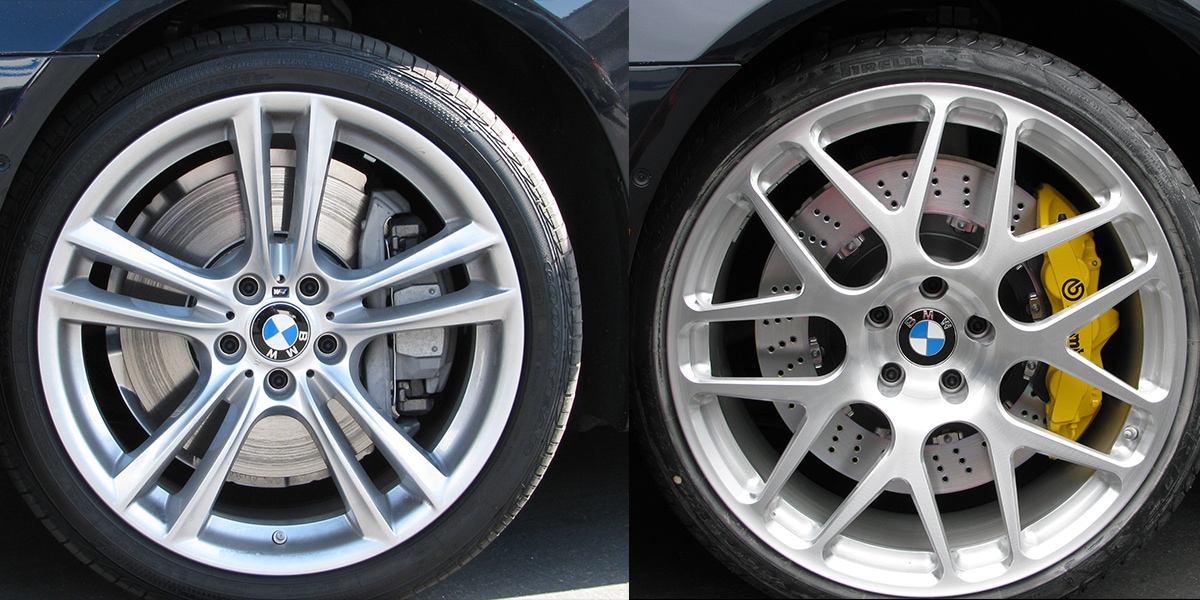 Close up of the rear enhancements – smoked tail lenses, Vorsteiner CF rear trunk lip, black ceramic coated exhaust tips –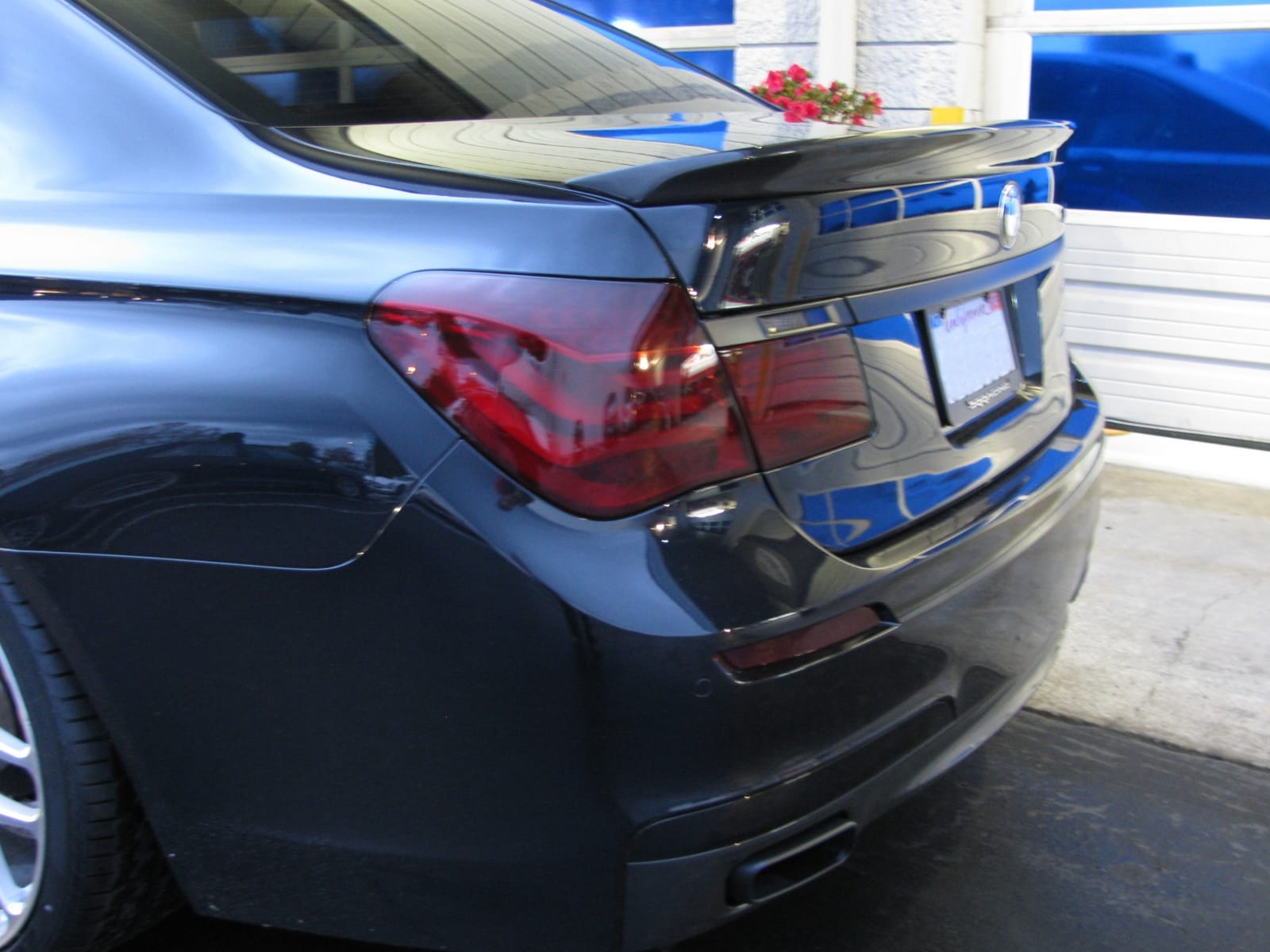 Close up of front enhancements – blacked out trim, black front grills, blacked out front side markers, blacked out side lights –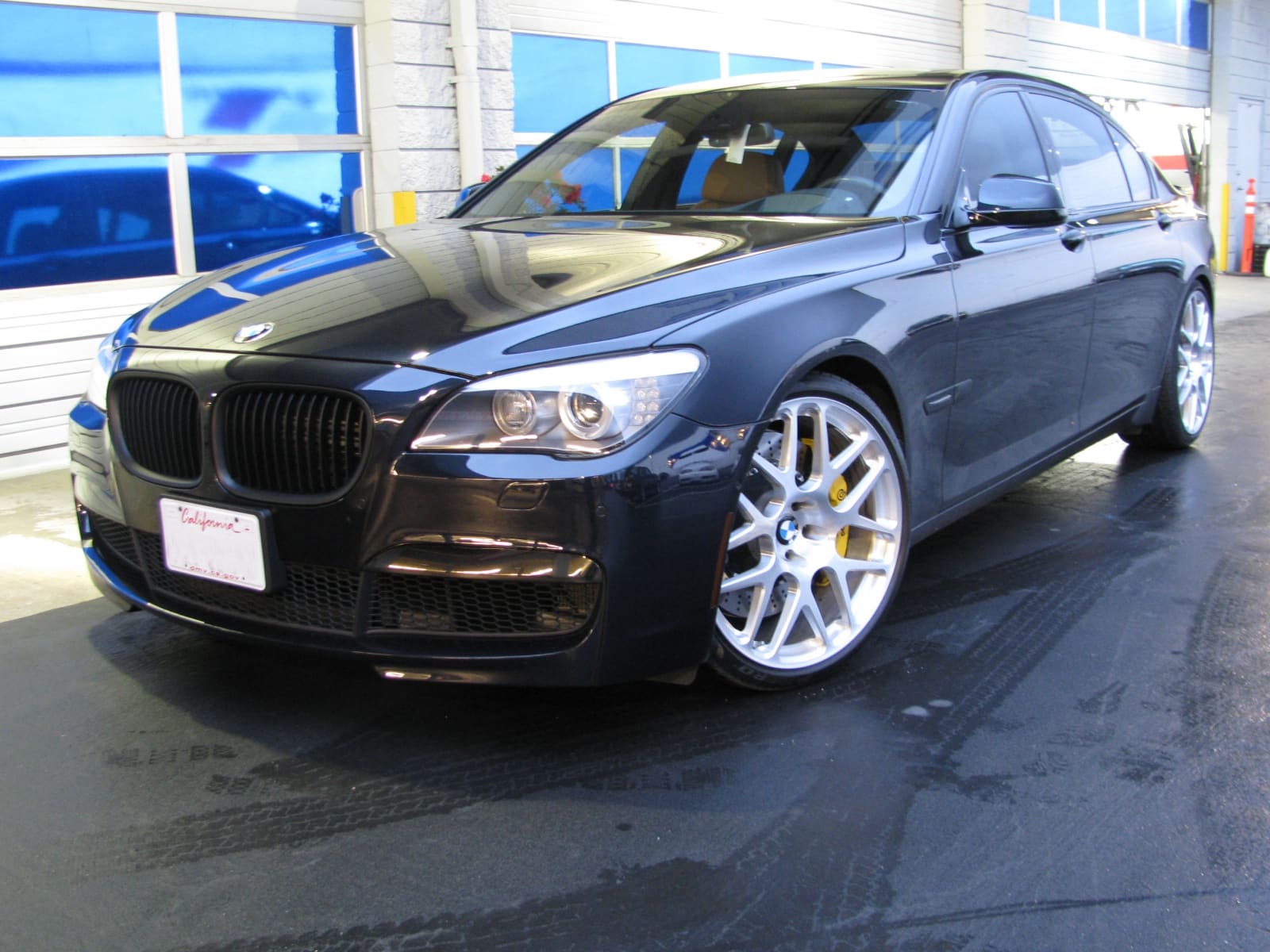 Black out door handles, all chrome elements –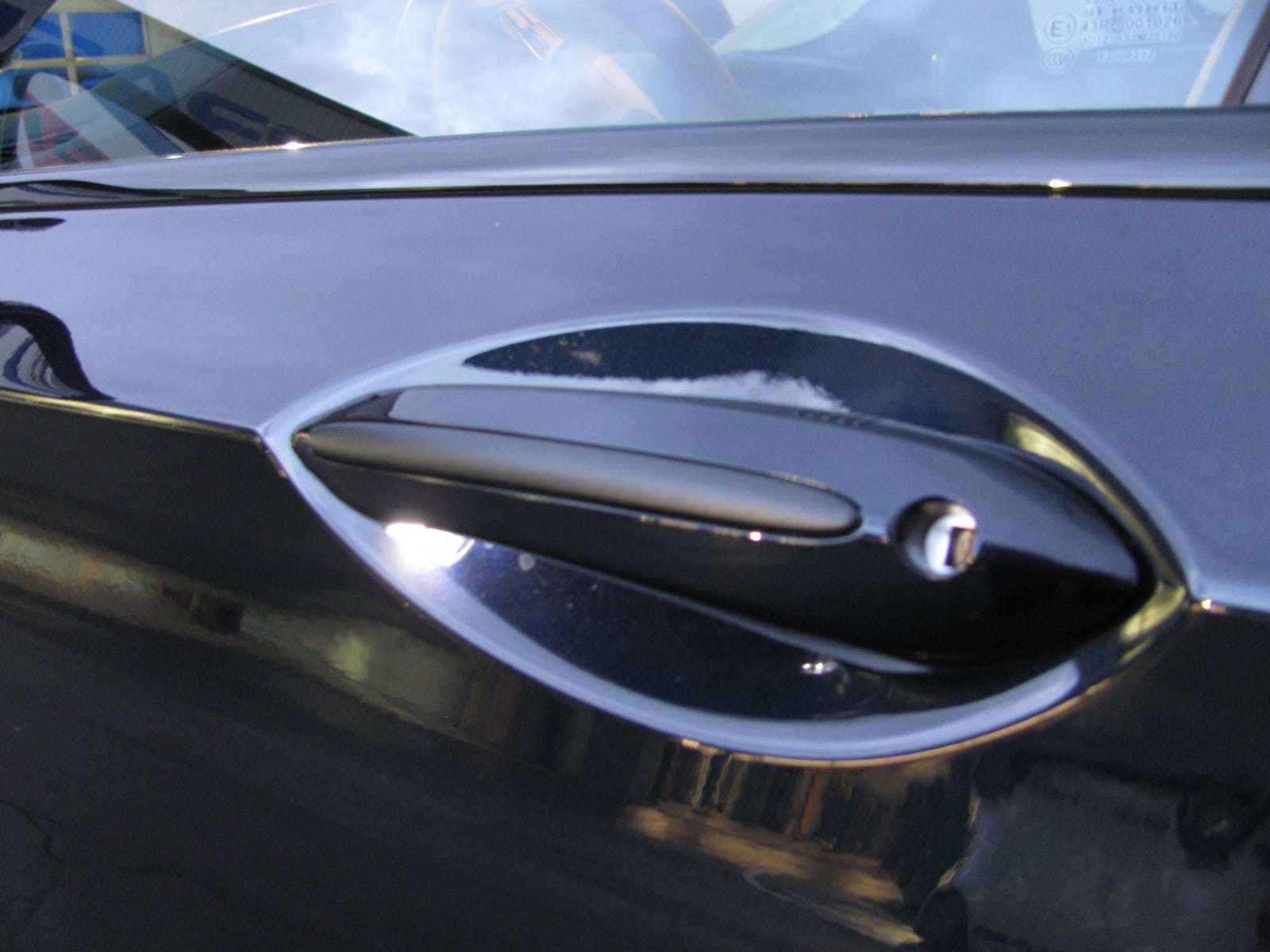 BRracing – building the WICKED for our customers, whether it be WICKED FAST, WICKED HANDLING, WICKED TRACK, WICKED LOOKING, WICKED SHOW….whatever, what can we build for YOU?