BRracing was created to be a one stop shop for all of a customers needs, from regular service and factory level maintenance, to everything else. We focus on Audi, BMW, Ferrari, Mercedes, MINI, and Porsche, and we have over 20+ years of direct car development and preparation experience.
We wanted to create a shop where we could treat the customer the way we would want to be treated, and where we could provide all your needs. But, we go way beyond just being a shop….were not just a bunch of mechanics that have certifications and experience working on your type of car. We have taken the cars apart, built them from the ground up, raced them for the last 20+ years with tremendous results, and test and evaluate solutions so that we can be the best partner for all your needs.
Every single person involved with the company has deep roots in car development and preparation, and is very passionate about cars. This is not just a place, this is our love. The one stop shop means we can get any part, we can deliver what ever you need for your car, we can build or develop any custom solution, we can fabricate, paint, and assemble whatever you need. We're open for longer hours to make it easier to work with your schedules and needs.
New Campbell Location!
2875 S Winchester Blvd suite b, Campbell, CA 95008
408-356-1515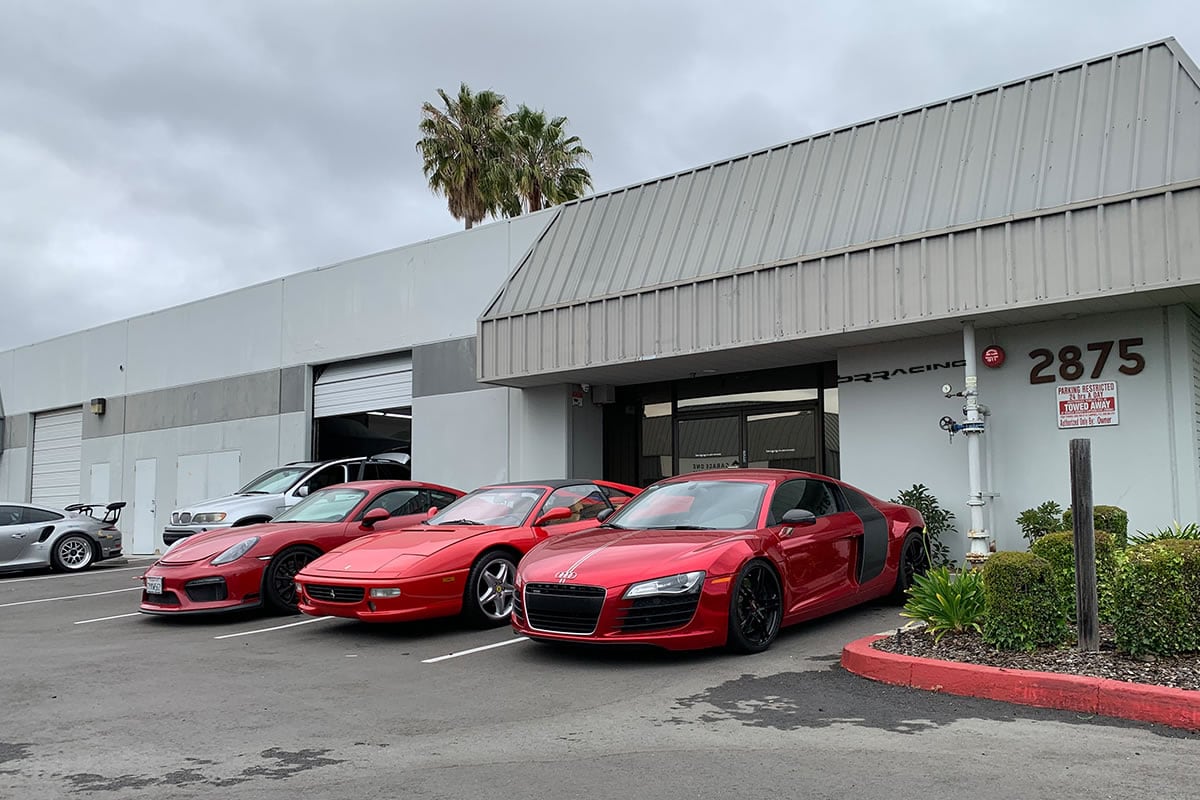 Not only did we want to provide a broader range of services than any other shop, but at a price that couldn't be beat.
We provide one of the cleanest, state of the art, service centers in the area. Bar none…..now with two locations to serve you.
High speed wireless guest network. Cable TV in the guest waiting area.
Family owned and operated (Bruce is the "B", and Robb (son) is the "R" in BRracing)
So, why BRracing for all your car needs?
Better Price
Better Service
Proven Experience
We Warrant All Our Work
Better Hours and Customer Care
But, don' t just take our word for it, Check our YELP page / FaceBook page / Google+ page listing for customer impressions and feedback. We've also been featured in BMW Roundel magazine, European Car, EuroTuner, Bimmer, Excellence and others, where they highlighted our project cars for excellence, creativity, and best solutions available.