Porsche 991 GT3RS – Mean
Porsche 991 GT3 RS – MEAN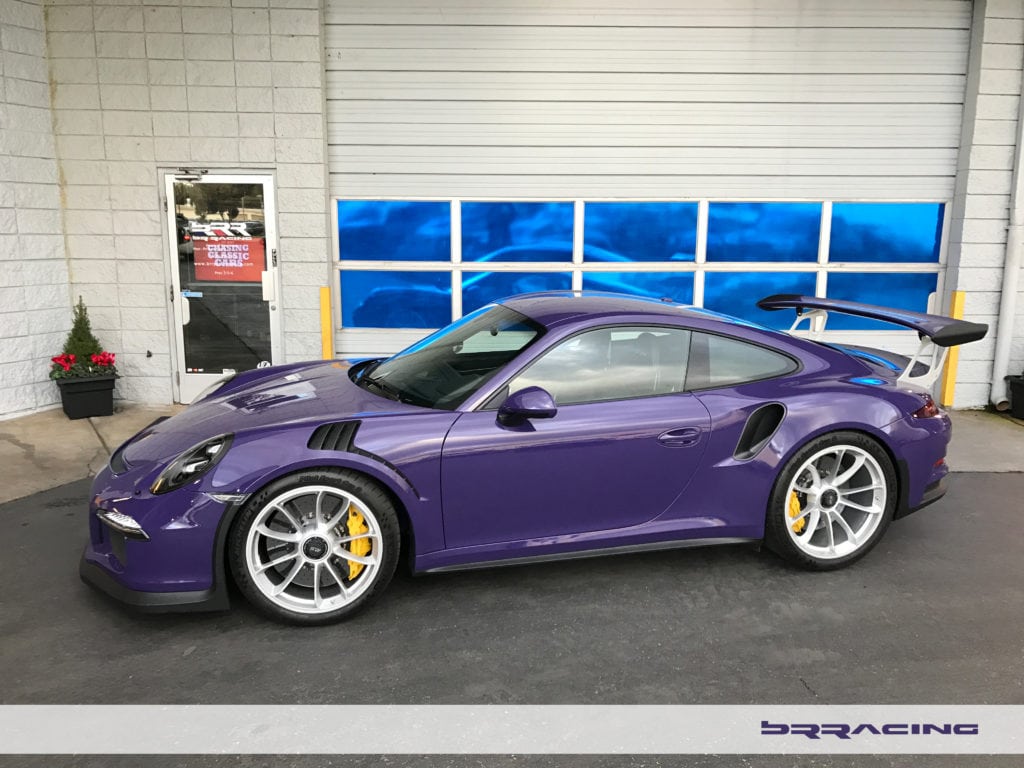 As the car industry continues to mature, and become very technical, and very flexible in meeting the specific needs and wants of its customers, the overall "modding" of cars is going down.  If you want coil-overs on your new BMW M3, you can get them from the factory, want Carbon Fiber parts, you can get them from the factory, want special colors on your Porsche (like a Lambo green), you can order it just that way…want different interior elements, you can get that too.  So, the enhancements and modifications that are either being asked for by customers, or added later are diminishing.  But, nonetheless, there is still room for improvement, and that is just what this customer wanted.  The target….brand new, just off the boat (literally…landed in port on a Tuesday, to the dealer by Thursday, cleaned and prepped on Friday, to the customer on Saturday, and to BRR for this project on Monday), brand new Porsche 991.1 GT3RS, in a stunning color….UltraViolet.
So….what did the customer want?
Sound (exhaust)
Power (headers, tune)
Safety (roll bar)
Refinement (trim, decals, clear lenses, painted reflectors)
Sound
What does it mean, "sound"?  The customer wanted MEAN, Porsche Cup Car sound….well….that means a GMG sport exhaust.  Lighter weight, better flow, and the mean, menacing scream of extreme power at high revs….oh, THAT SOUND. I could listen to that sound all day long.  Fitment, weld quality, looks, details…everything is just right.  Almost like a piece of art.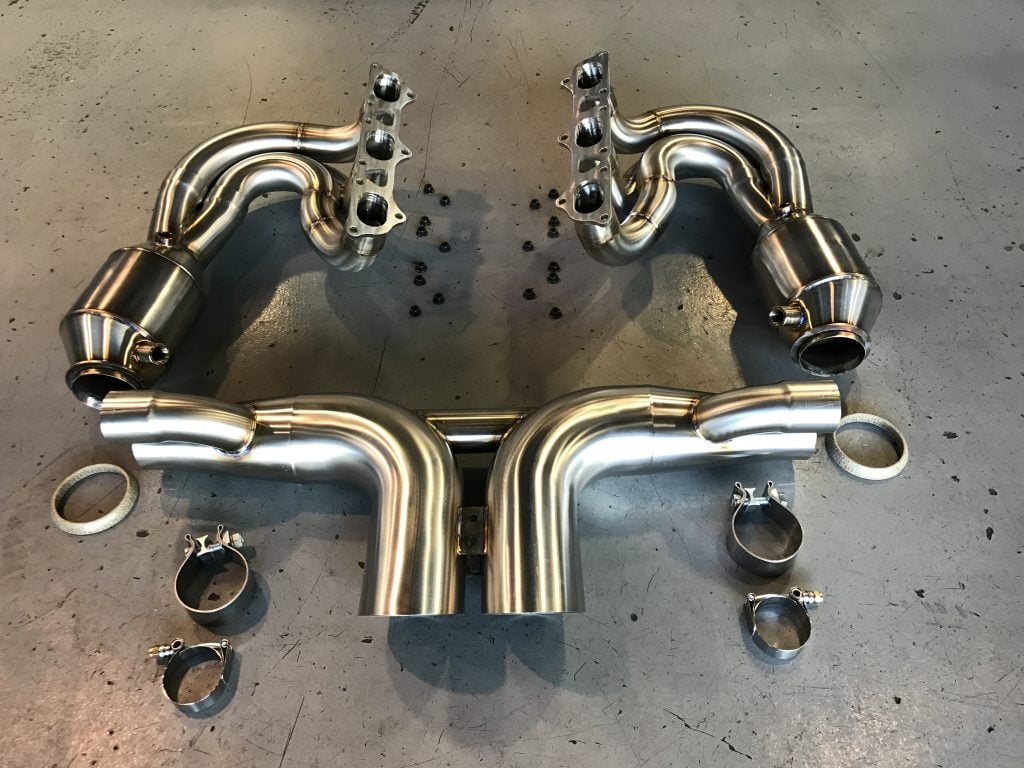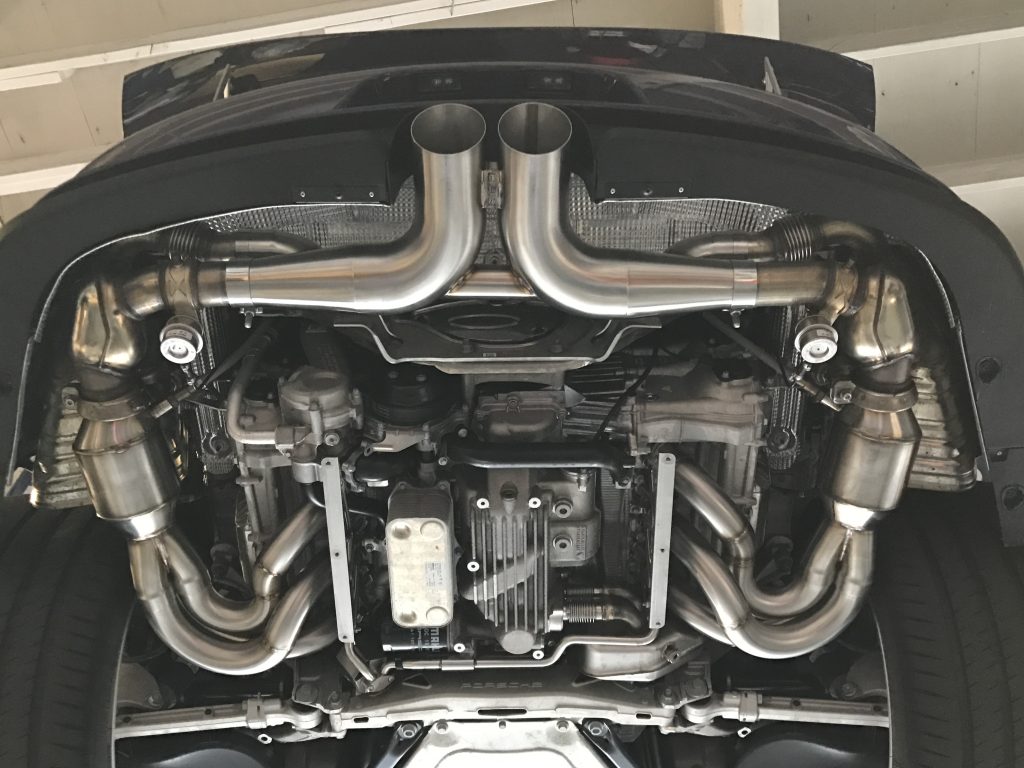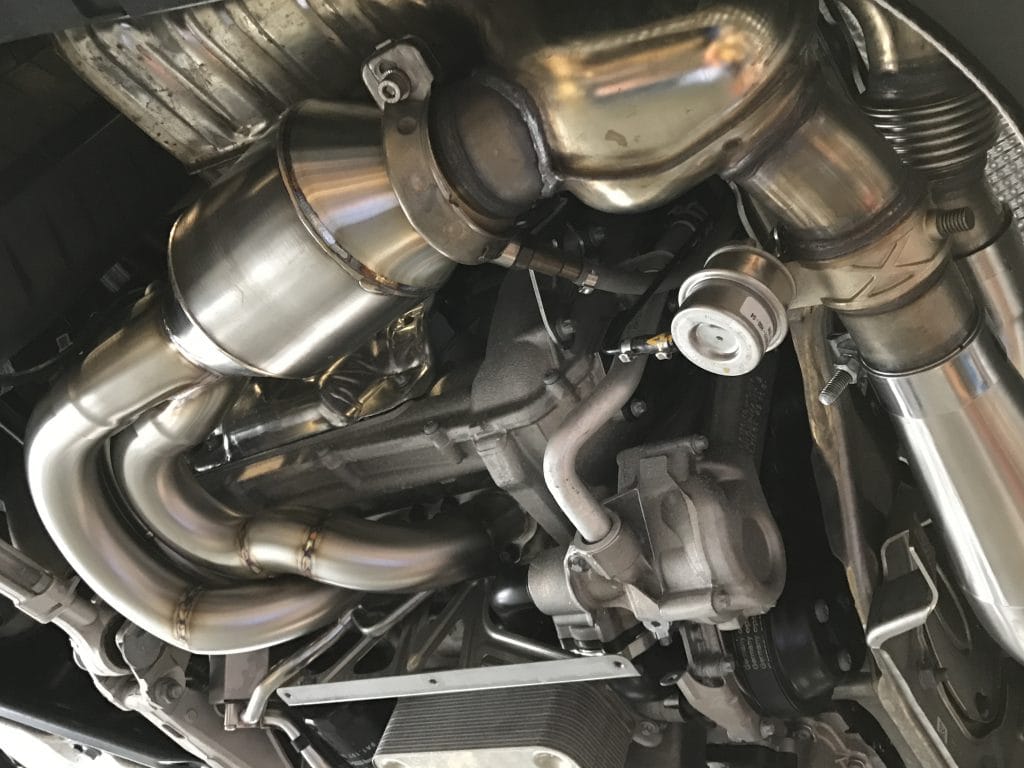 Power
Not a lot that you can do to one of the most refined engines on the planet.  But, there are small touches that can add to the solution, help flatten the torque curve, bring a little more at high RPMS….and for the GT3RS, that means headers.  Again, we choose GMG.  Proven, fitment, quality, flow….they didn't cut corners, they didn't just make a set of headers, they made a set that anyone, just looking at them, knows they kick butt.  And that goes well w the theme for this car, MEAN. Combine the headers and the rear exhaust….oh baby.
Safety
The Porsche GT3RS was targeted, by the factory, to be a track weapon. In Europe, you can order the car with an integrated, interior roll bar / harness bar.  But, you can't get that here in the US.  So, we wanted to add that element to this car.  Several firms make roll bars / harness bars.  Is there any difference?  You bet.  The same type of elements we look for in any product….fitment, quality, details, materials, finish.  But, there are also a few differences in the design as well.  Roll bars / harness bars are meant to be there for safety…and the design of the bar then becomes critical.  Mount locations, base plates, and most important, the triangulation of the bars themselves….yet, at the same time, doing so without sacrificing rear view.  This is where the GMG bar, in our opinion, sets itself apart. Another key point on the GMG bar, is it allows for full movement of the drivers seat….you can get the stock sport seats to go ALL the way back.  We have several customers, who are very tall, and this is a critical issue.  The angle of the horizontal harness bar is also key for safety…it needs to be a couple of inches (actually, there is a specific angle for the harness that it needs to be at) below the lowest point of the seat harness window opening.  The GMG bar does all of that.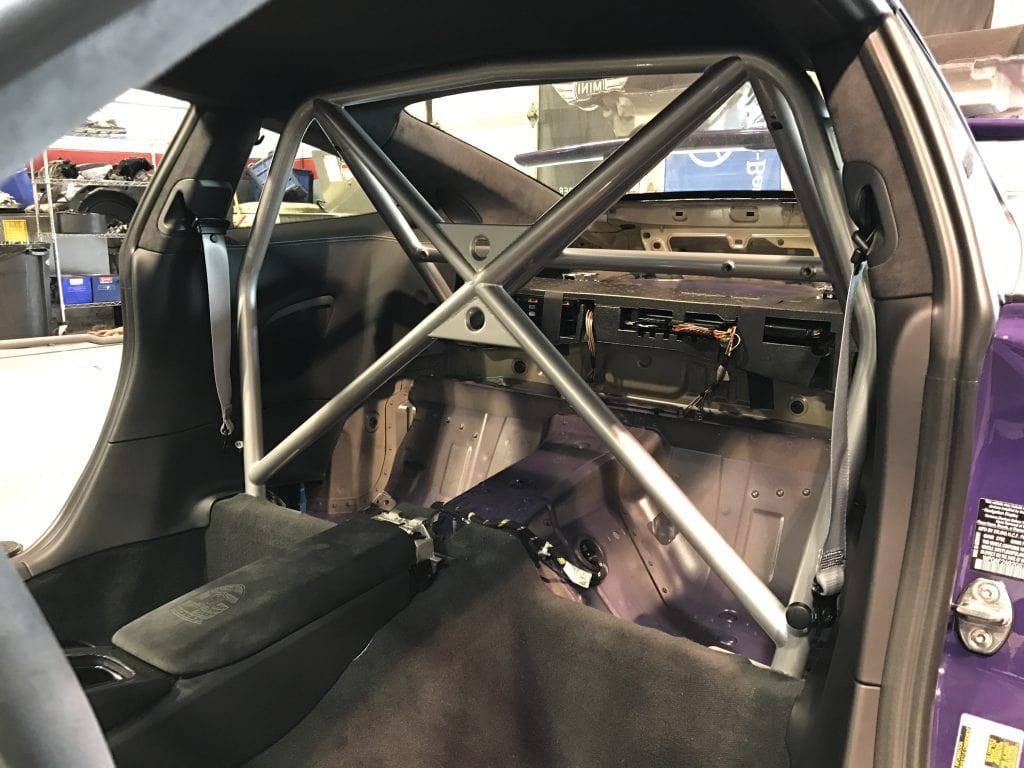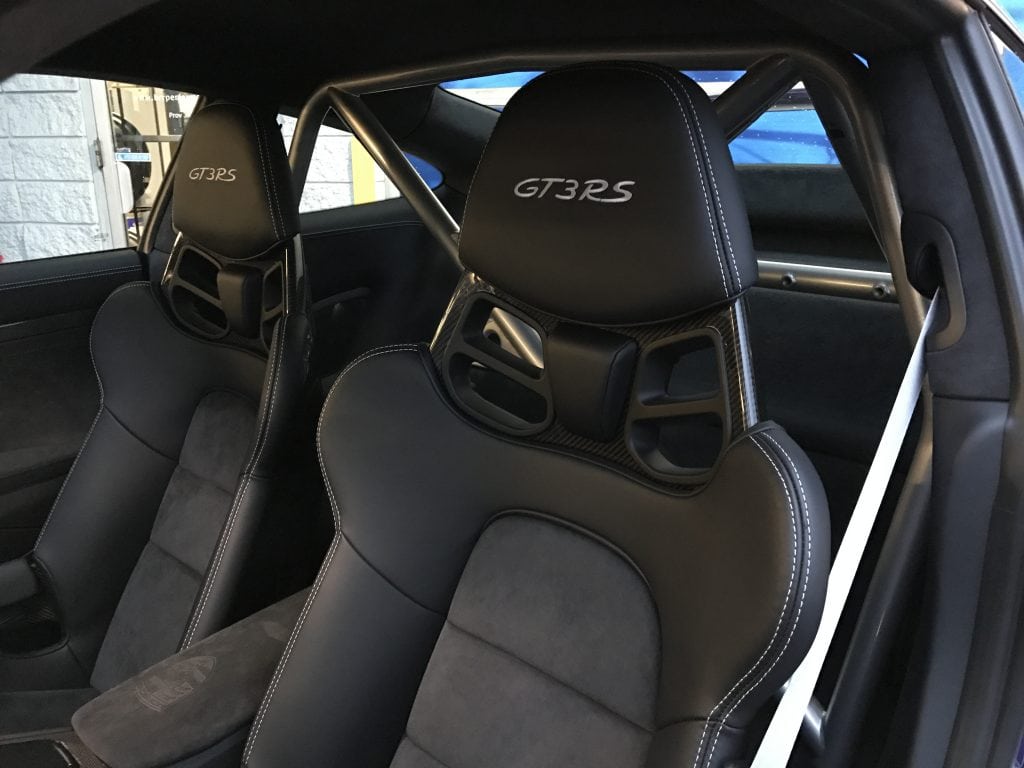 Refinement / Trim / Art / Touch of Class
The Porsche 991.1 GT3RS is an amazing car…stunning.  But, at the same time, there are little things that can be done to truly make this unique, stunning.  To accomplish that for this car…
clear rear tail lights
painted rear reflectors
custom decals that tie all the colors together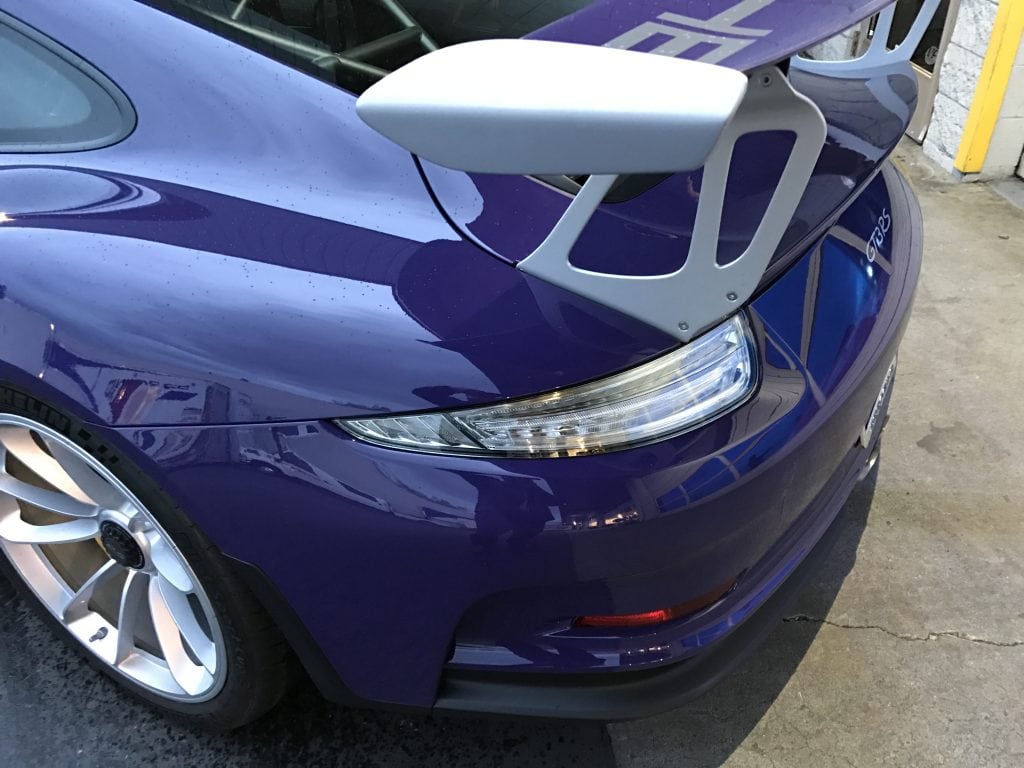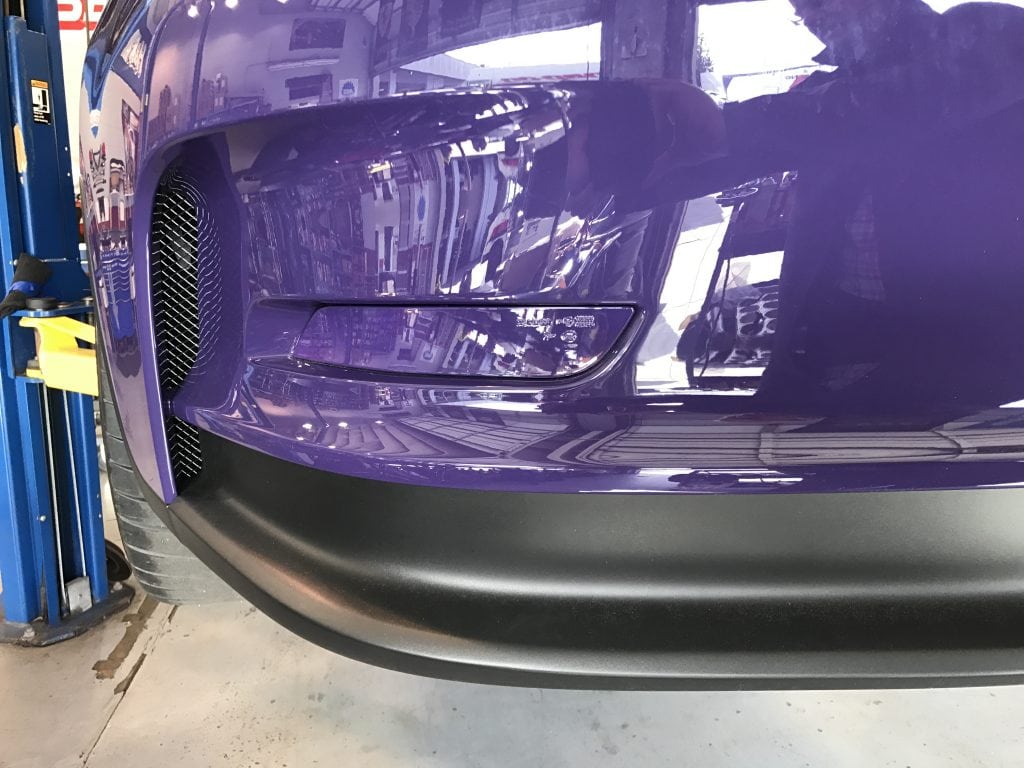 The color theme for this car was the UltraViolet base purple, and the accent would be metallic silver.  The clear rear tail lights also look like they tie in with the silver…they have a clear silver hue….perfect.
Decals – side GT3RS decals, rear wing PORSCHE decal.  Not to much here, were not trying to go over the top, but that perfect refinement.  NAILED it.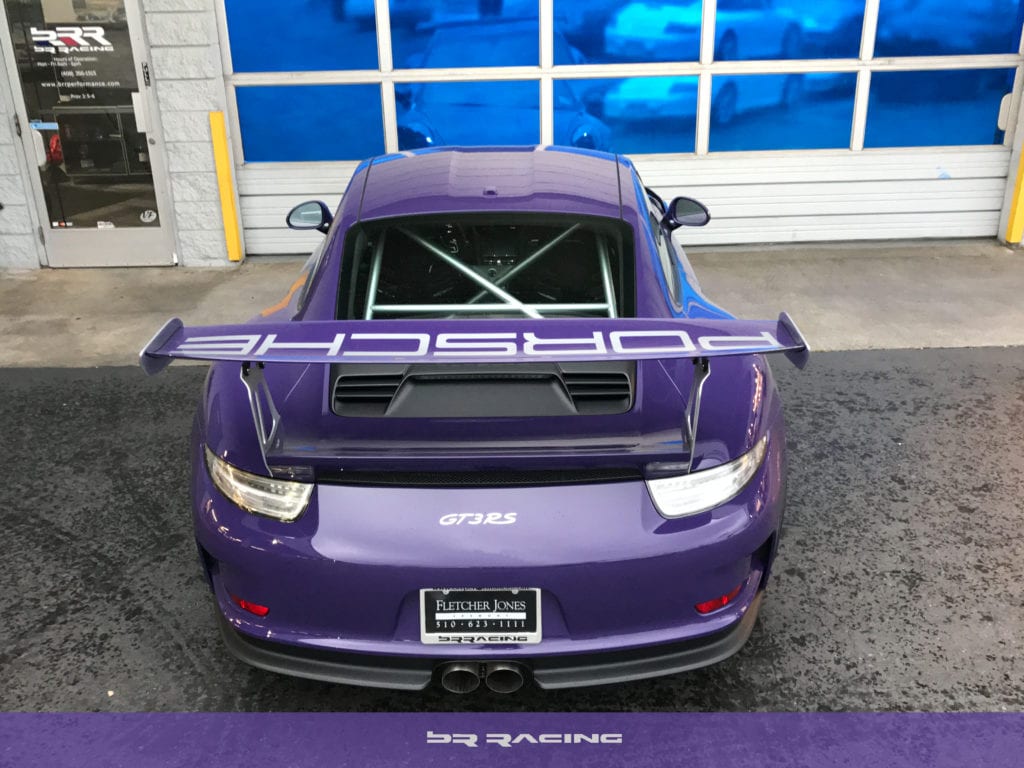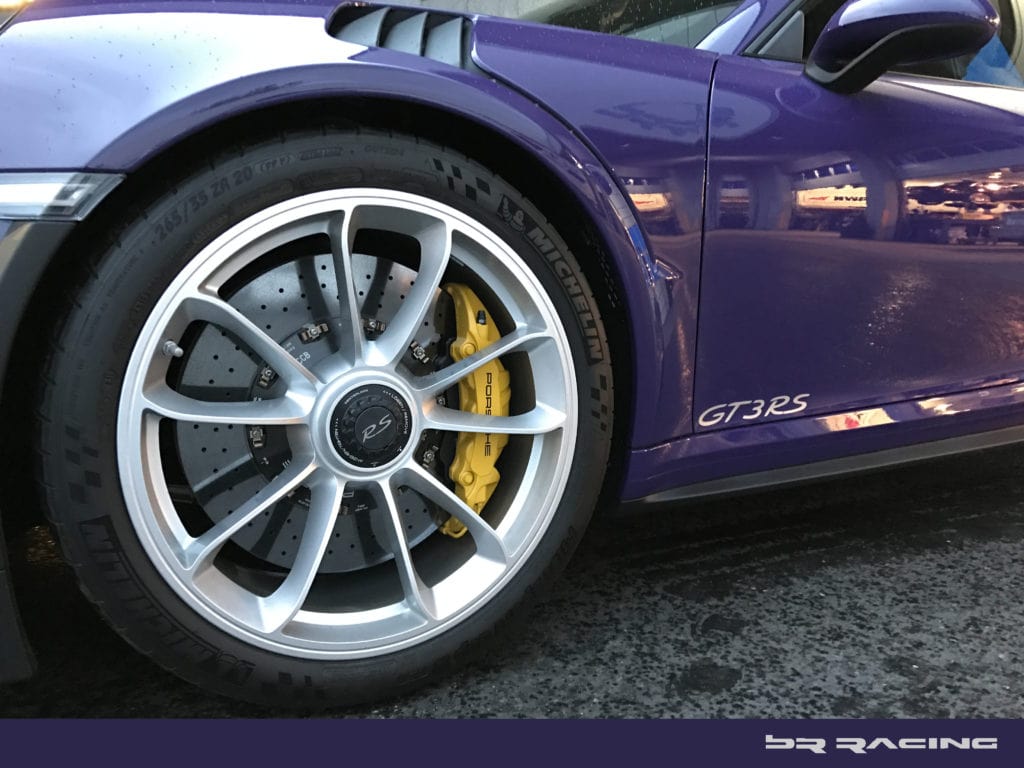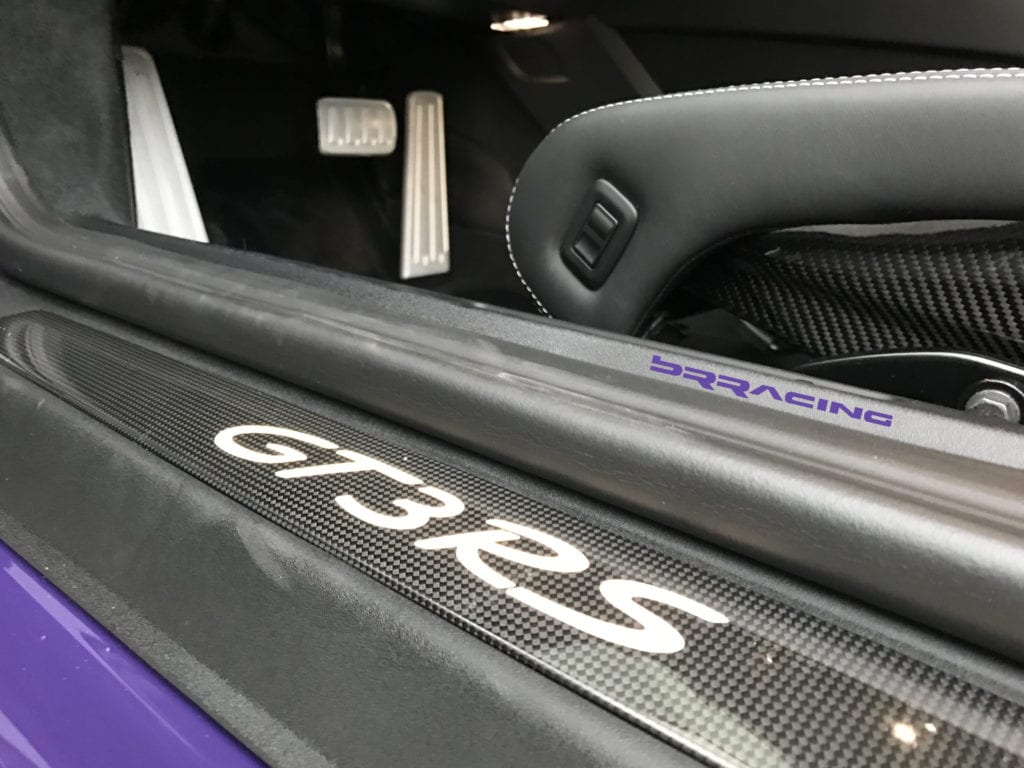 In addition the project elements detailed above…the customer wanted to know if we could enhance the front and rear integrated cameras….so, that when parking and approaching the front parking stops, the driver would know and be warned of the approaching items, and the same type of functionality for the back up camera….indeed we can.  We added front and rear view cameras, and integrated them into the factory navigation system, and utilized one of the stock dash buttons to allow for manual activation / de-activation of the front camera.  Works like a charm…fully integrated.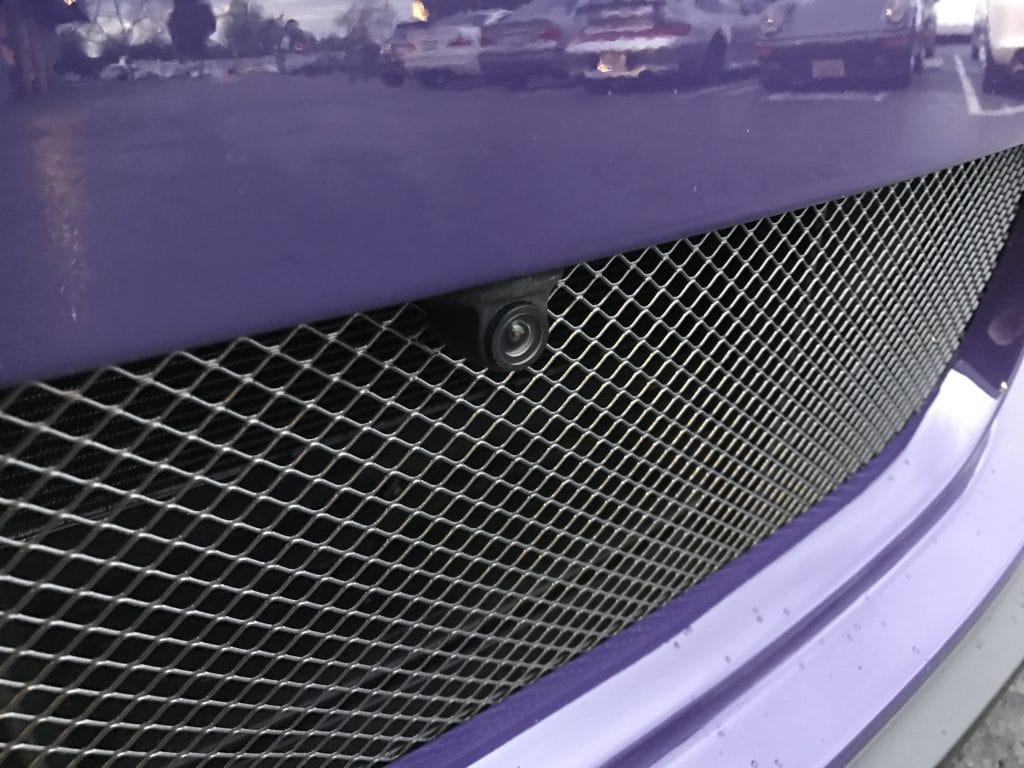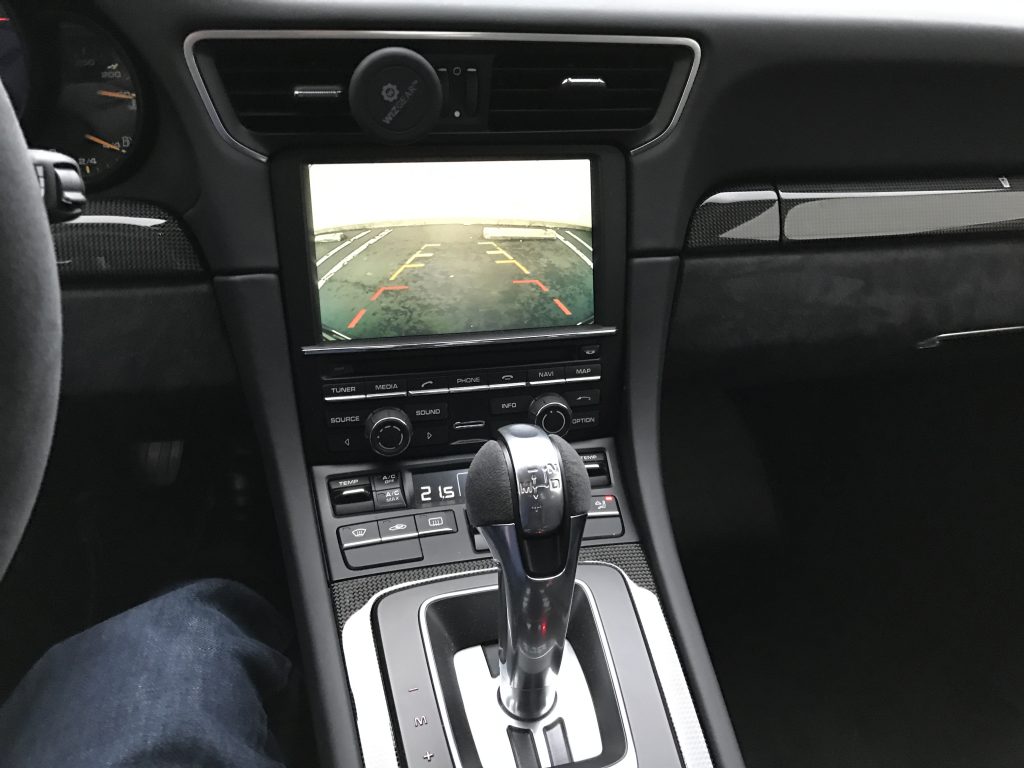 MEAN…that's what this car is….just MEAN, aggresiveness, stunning to view from all angles.  WOW.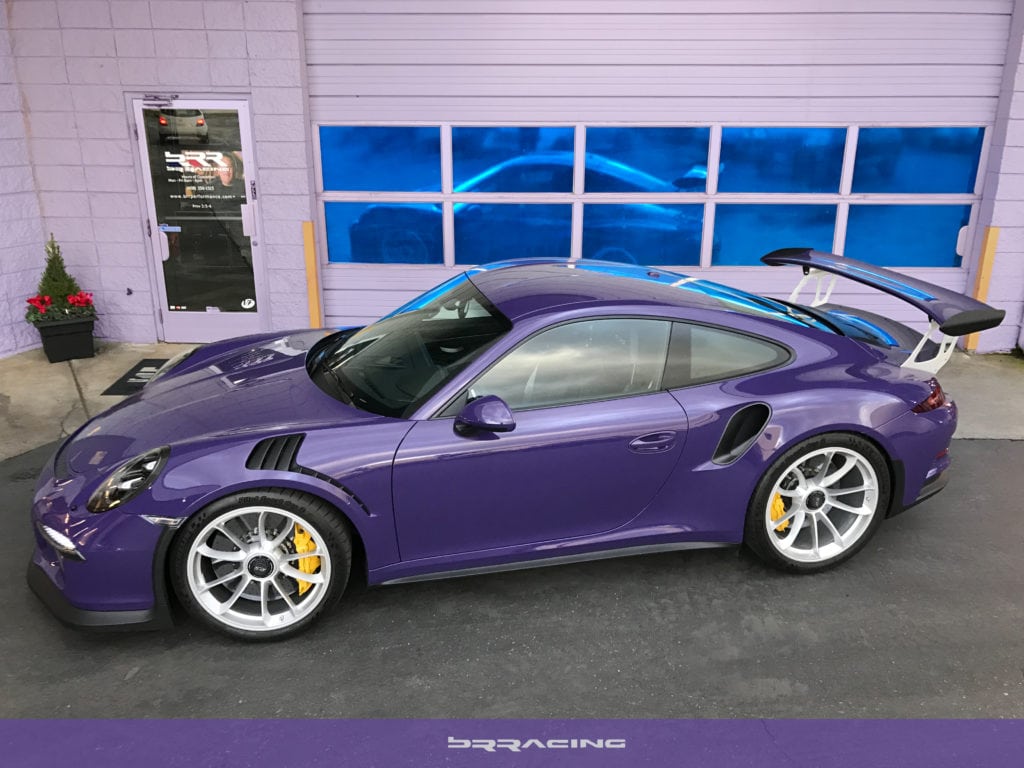 BRracing – bringing JOY and smiles for miles.