Audi B8 S5 – Adding Style
Audi B8 S5 – Adding Style and Class to a Great Car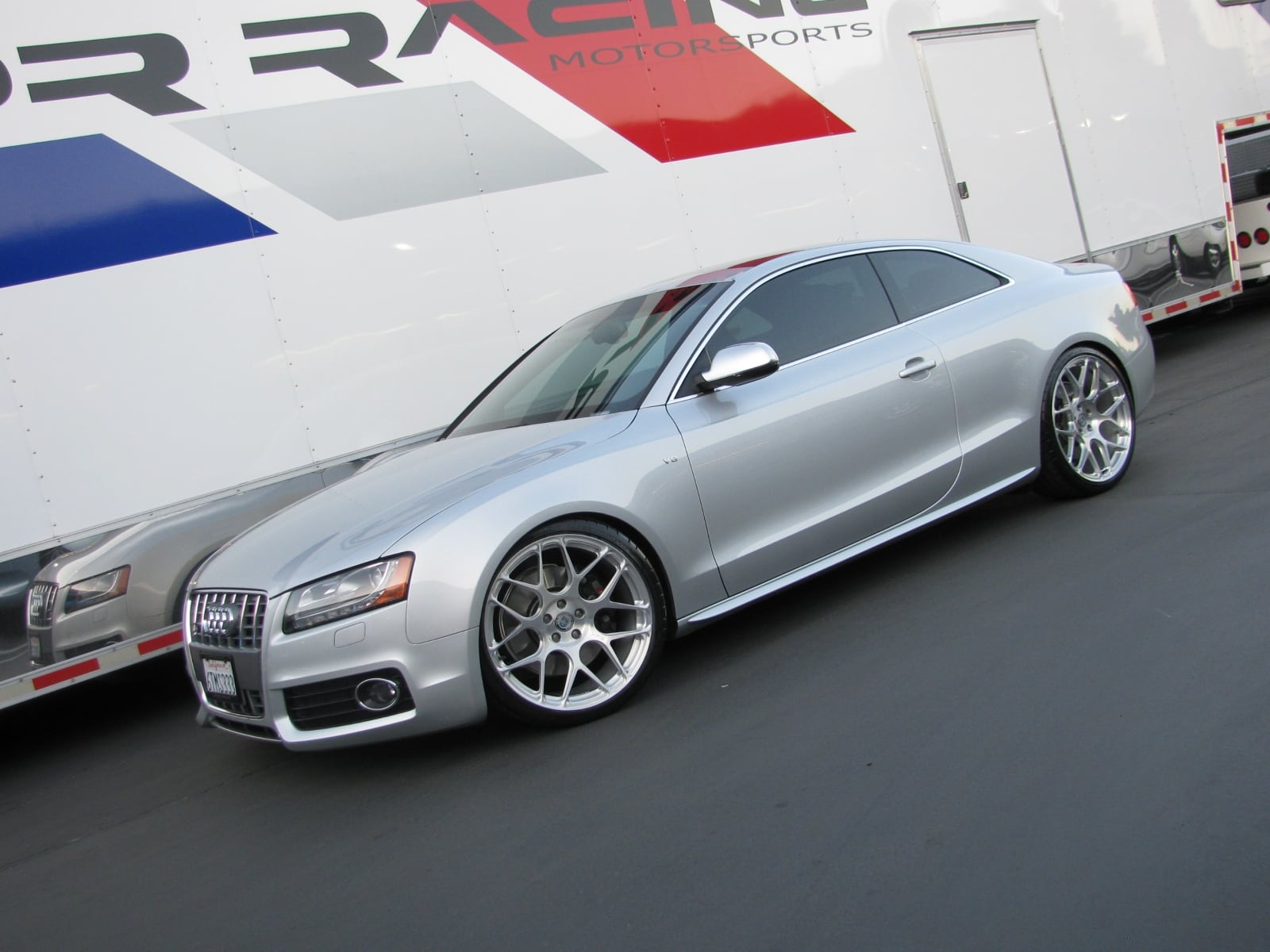 Not all of our projects are massive, complete make overs or upgrades.  Many are just normal, simple enhancements to bring out the best in an already great car.  That was the case here…we had a brand new Audi B8 S5 V4 4.2L, but the car just didn't have the class or sex appeal that it should have…so minor tweaks and upgrades transformed the car into a stunner.
Here is the original car before the minor upgrades –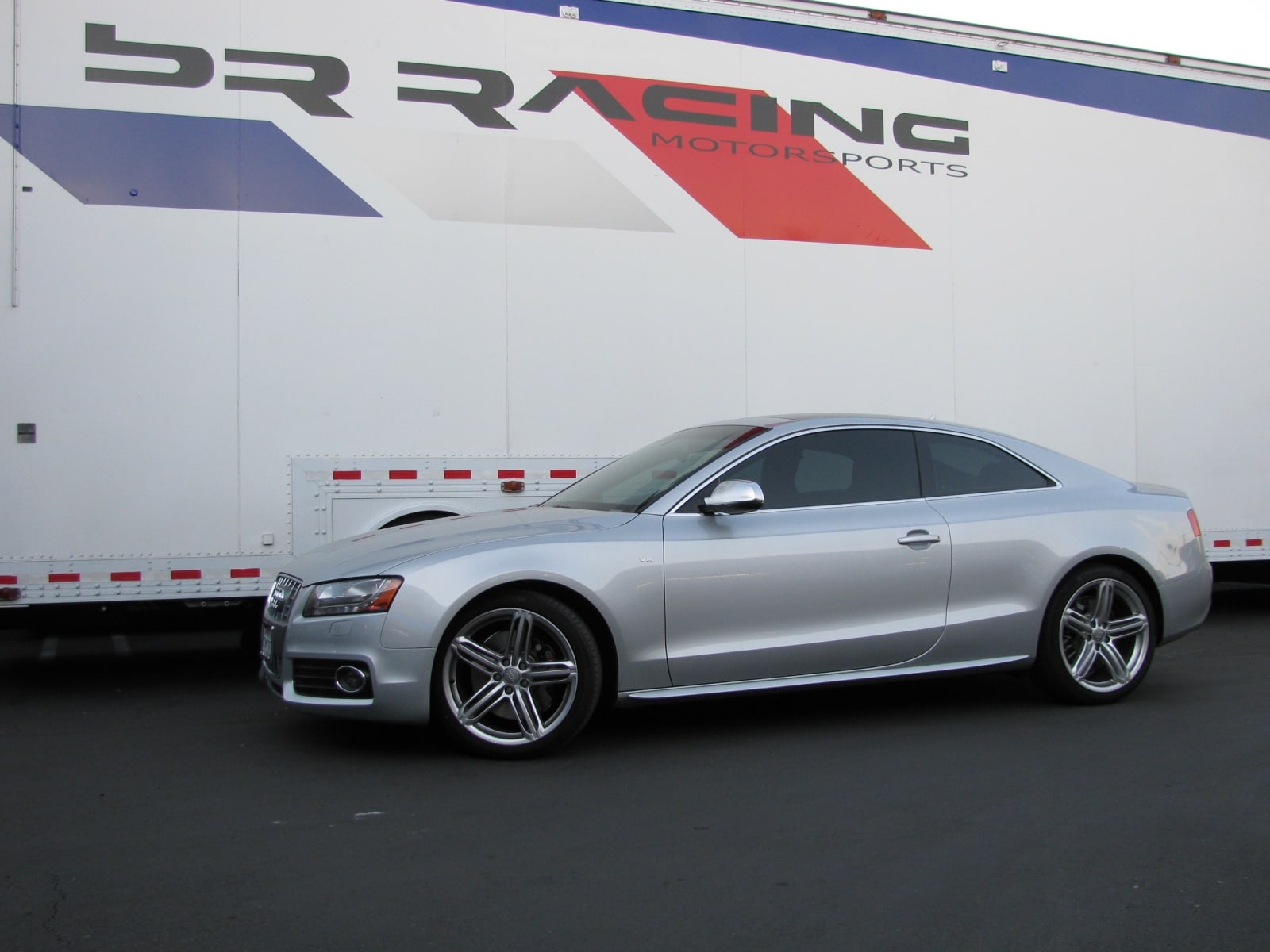 The items to us that needed some help – wheels, exhaust, ride / stance, and handling.  Not major make overs, just upgrades and refinements in all areas.
SUSPENSION
We just needed to tighten the normal Audi softness and rolly-polly movements.  So, we turned to our friends at GMG to get a specific set of sport springs (from their normal World Challenge line of products) and a set of upgraded front and rear sway bars.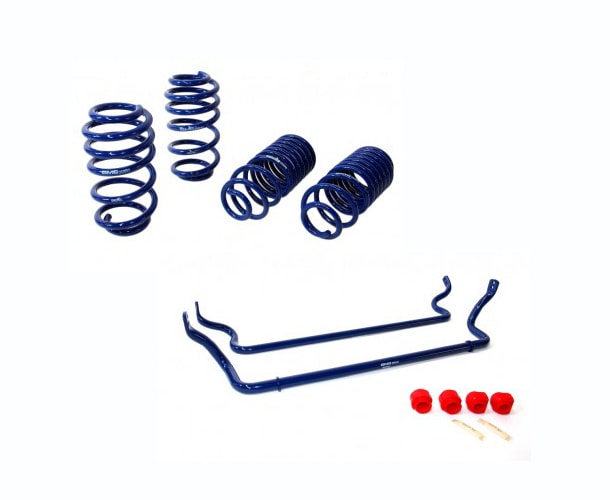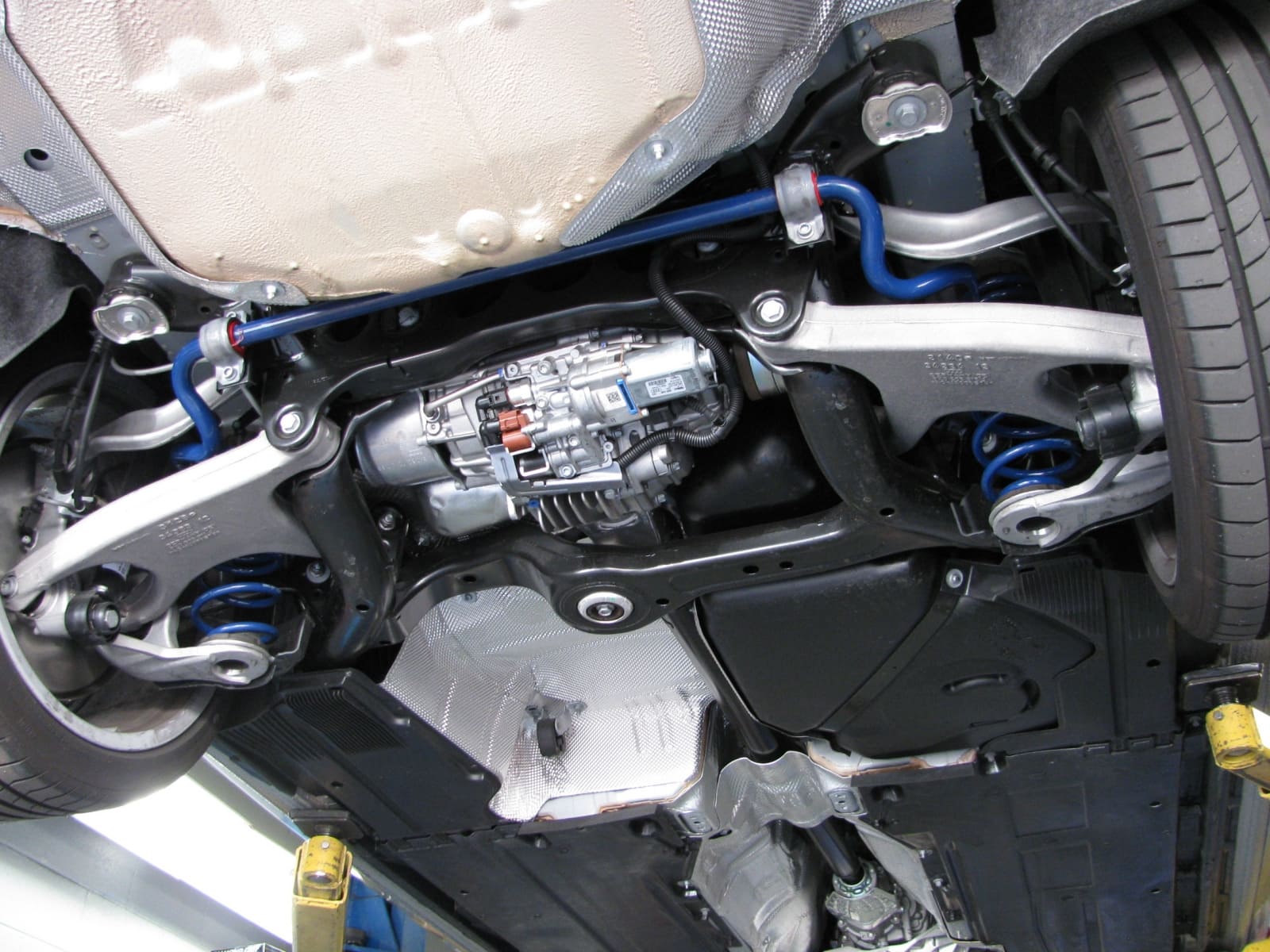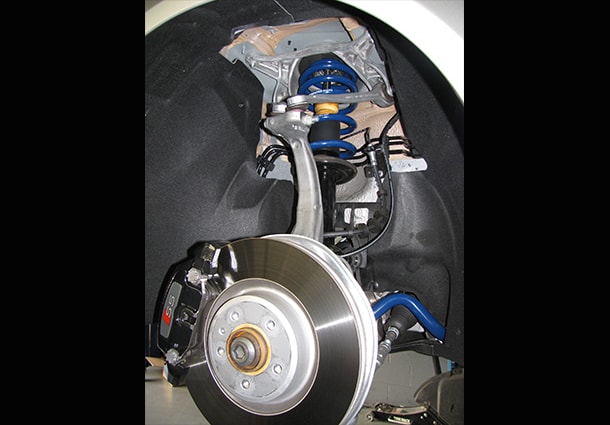 EXHAUST
When it comes to a broad range of Audi cars, and you want a great exhaust solution, we often turn to APR.  They are often quick to market w complete solutions for the newer Audi models, and their quality and fitment is awesome.  We have never had an APR solution that didn't fit right, and sound great.  They also offer some upgrade options, and you can get the exhaust in sections….center pipe, rear section, or complete.  They had a complete solution for the new Audi S5 V8 engine, and we went w that.  Add the DIAMOND BLACK exhaust tips, and you have everything you would want….great sound, great fitment, and great looks.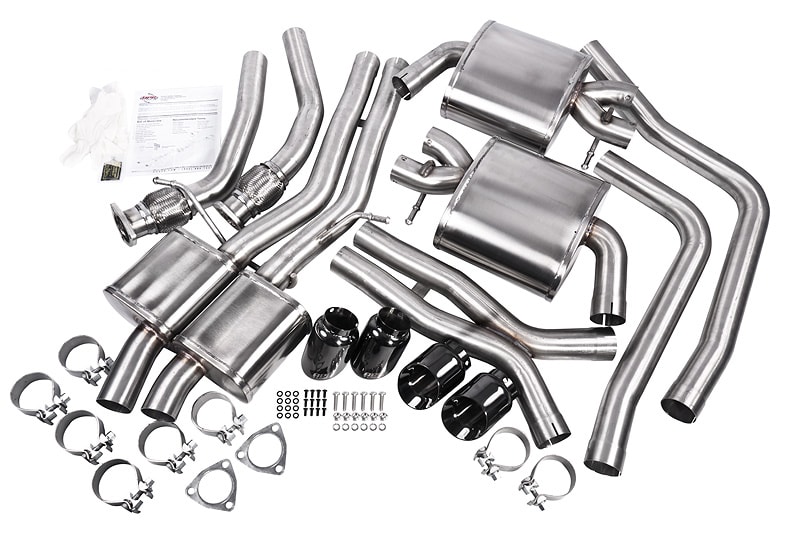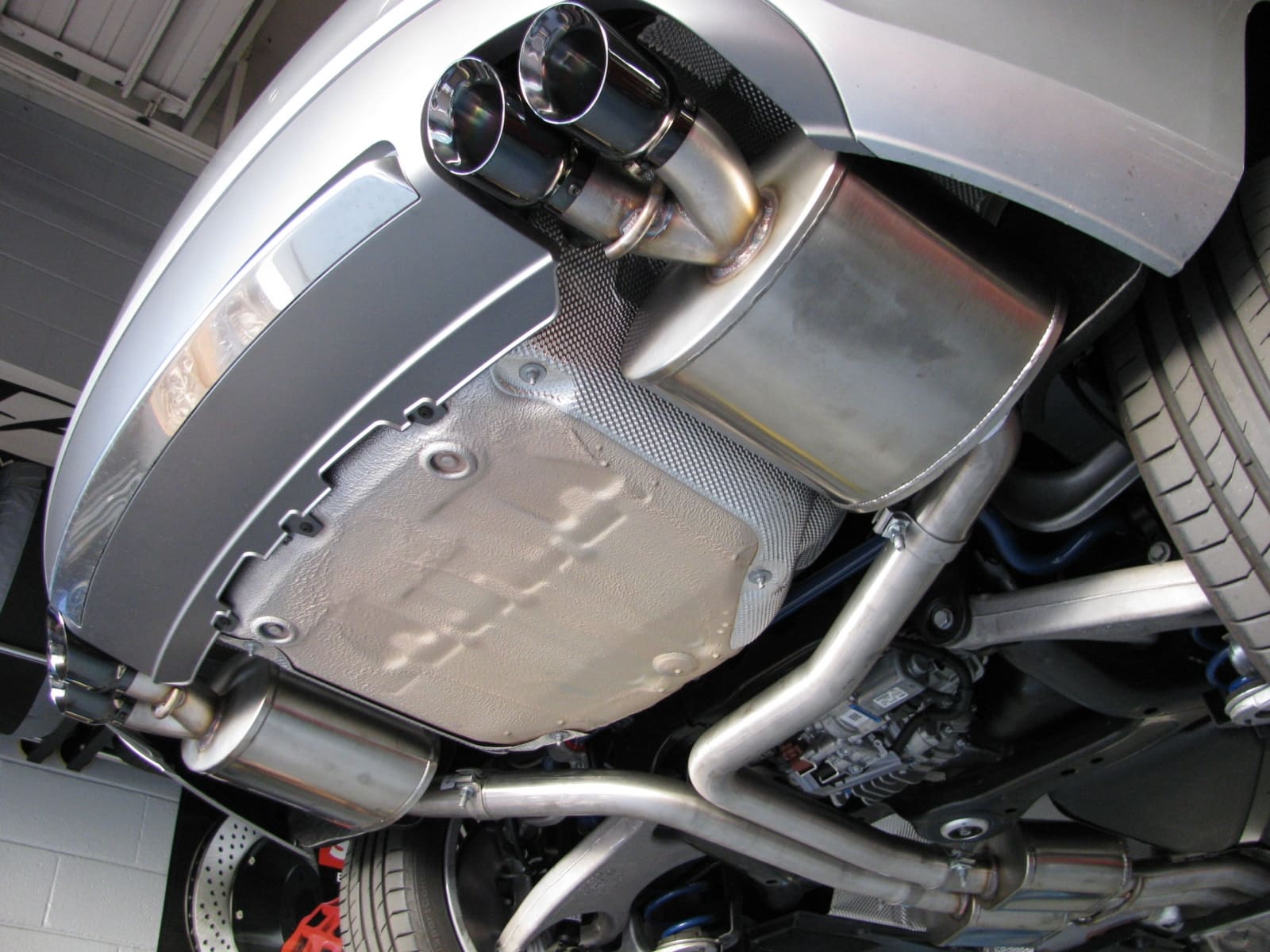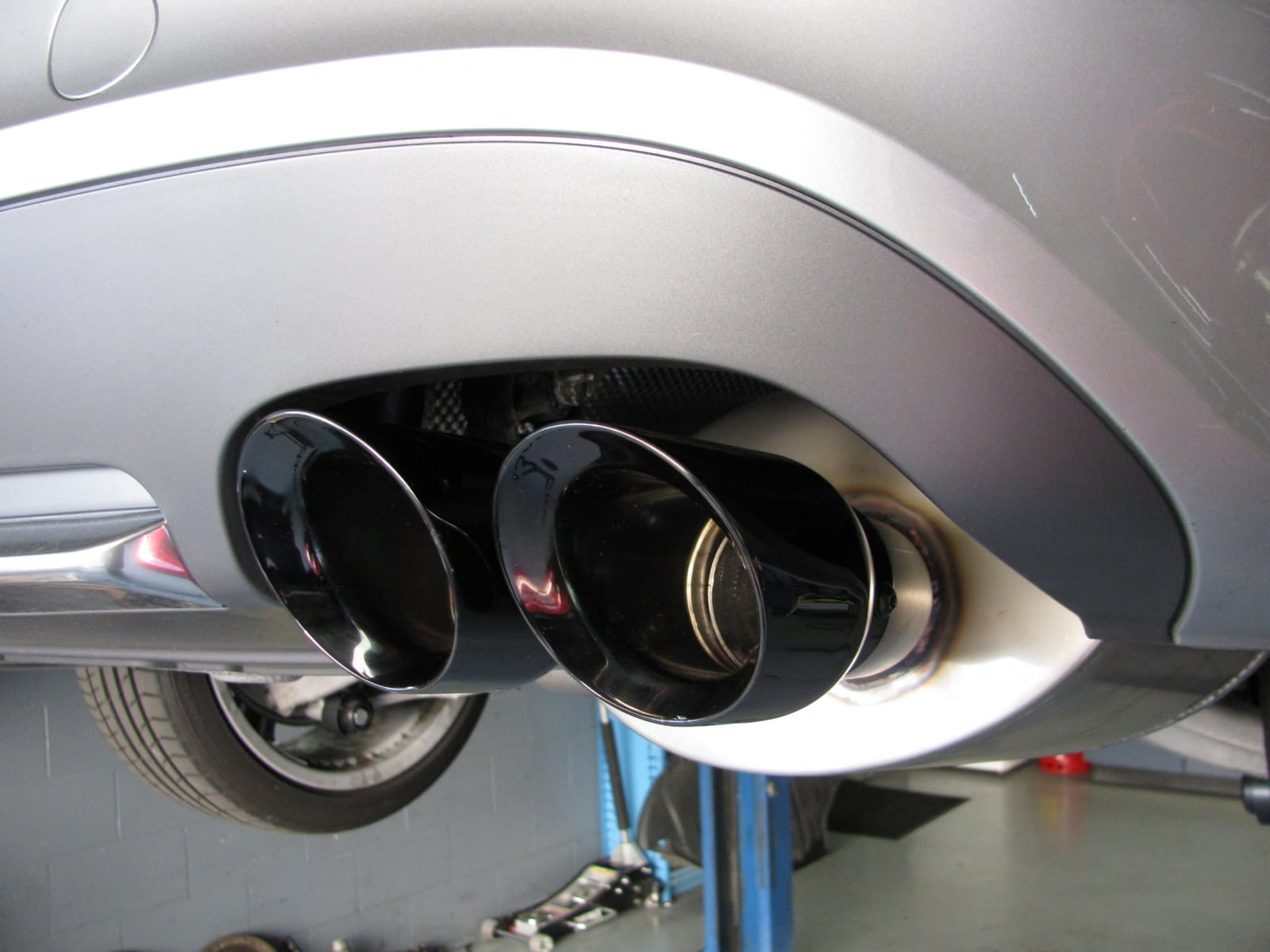 WHEELS
Probably the most stunning upgrade element, and the item that jumps out at you right away, are the wheels.  We selected HRE Forged light weight wheels…as we said at the beginning, we wanted a complete class act, and nothing beats HRE for the best set of wheels you can buy.  We wrapped them in Michelin SuperSport tires, and you have a complete package.  Looks and stick…you can't beat it.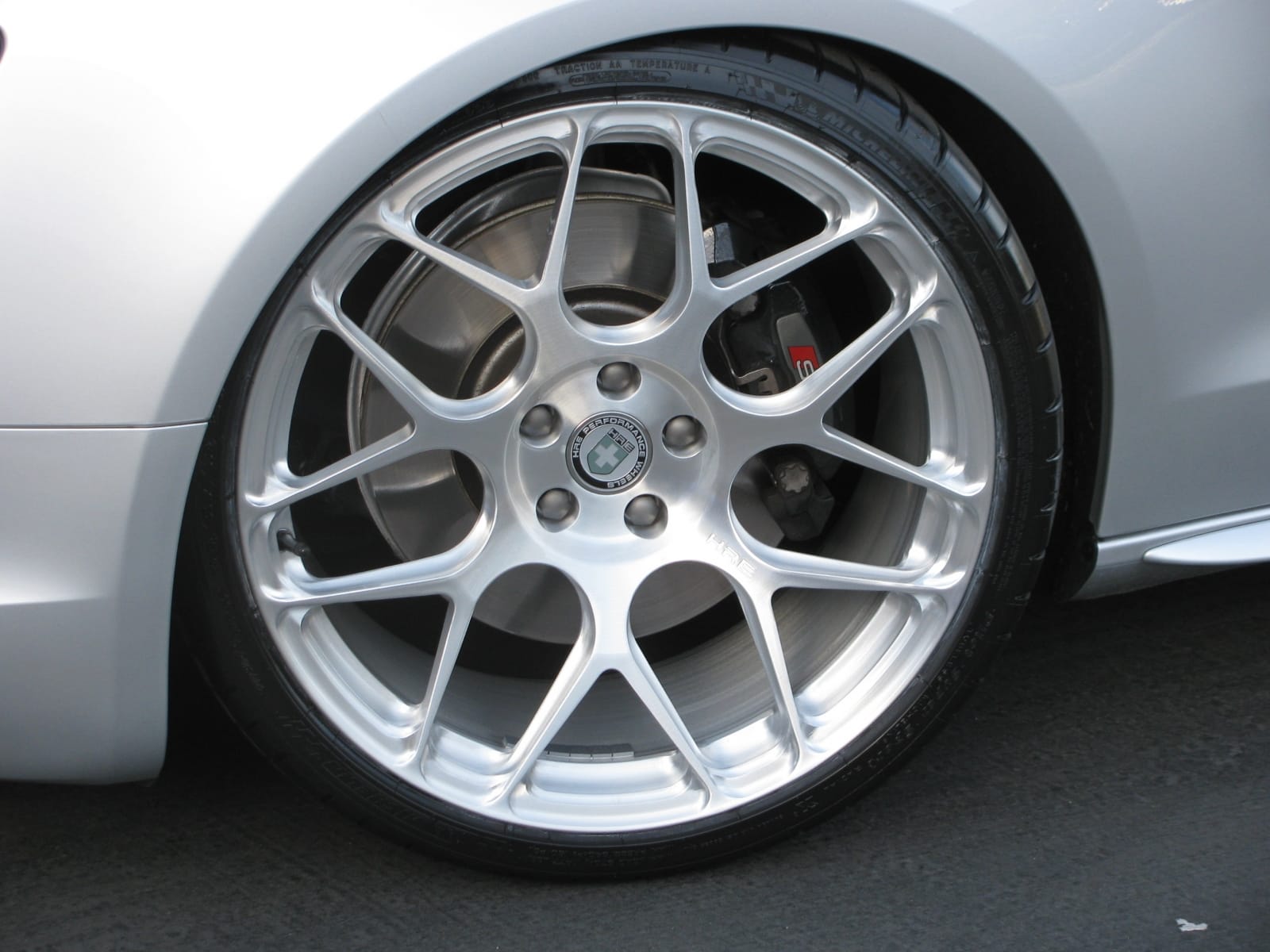 The completed solution…just what the customer wanted.  Great ride, upgraded handling, a sweet tone to listen to the great V8 engine, stunning wheels, and tires that grip all the time.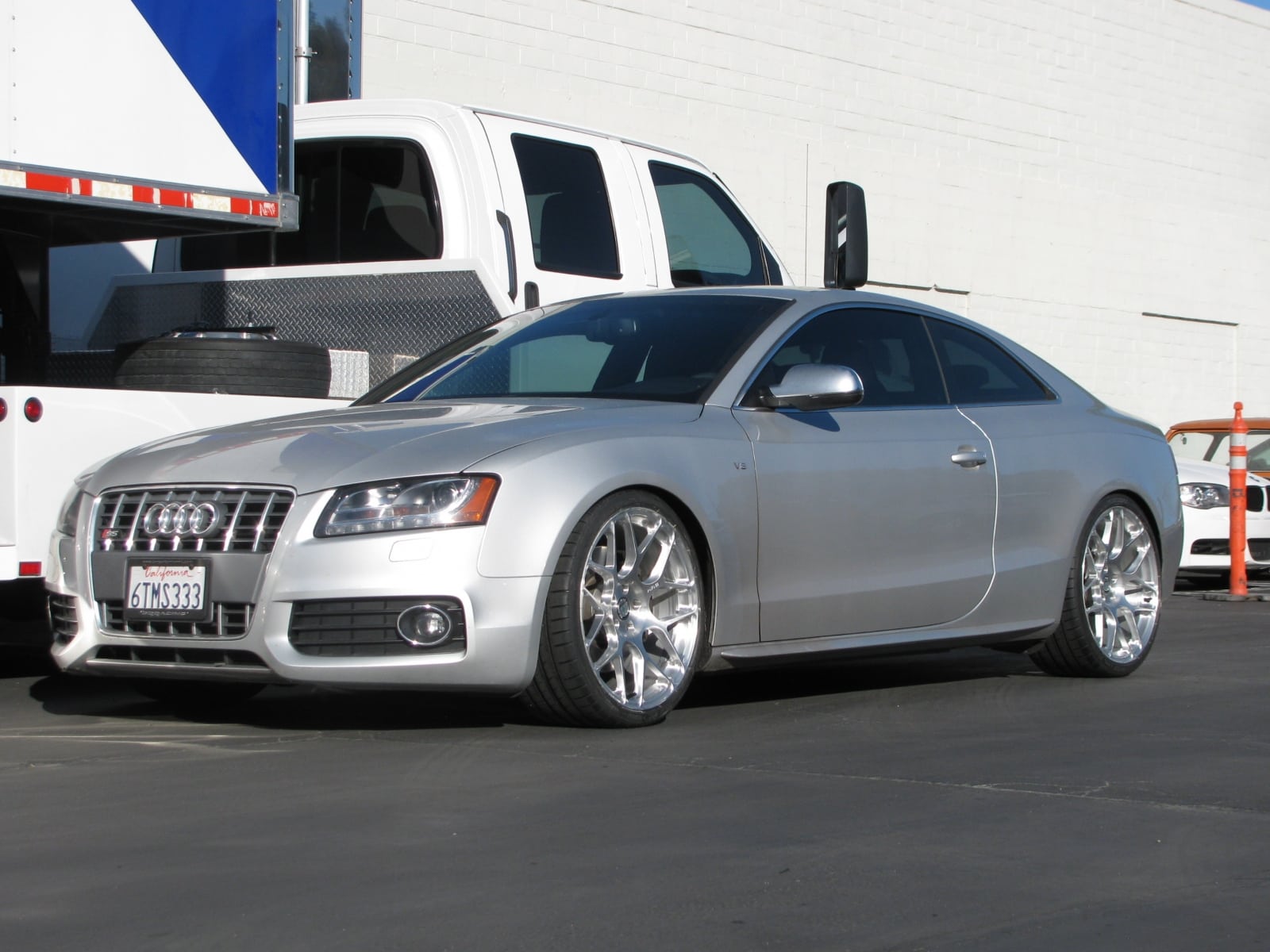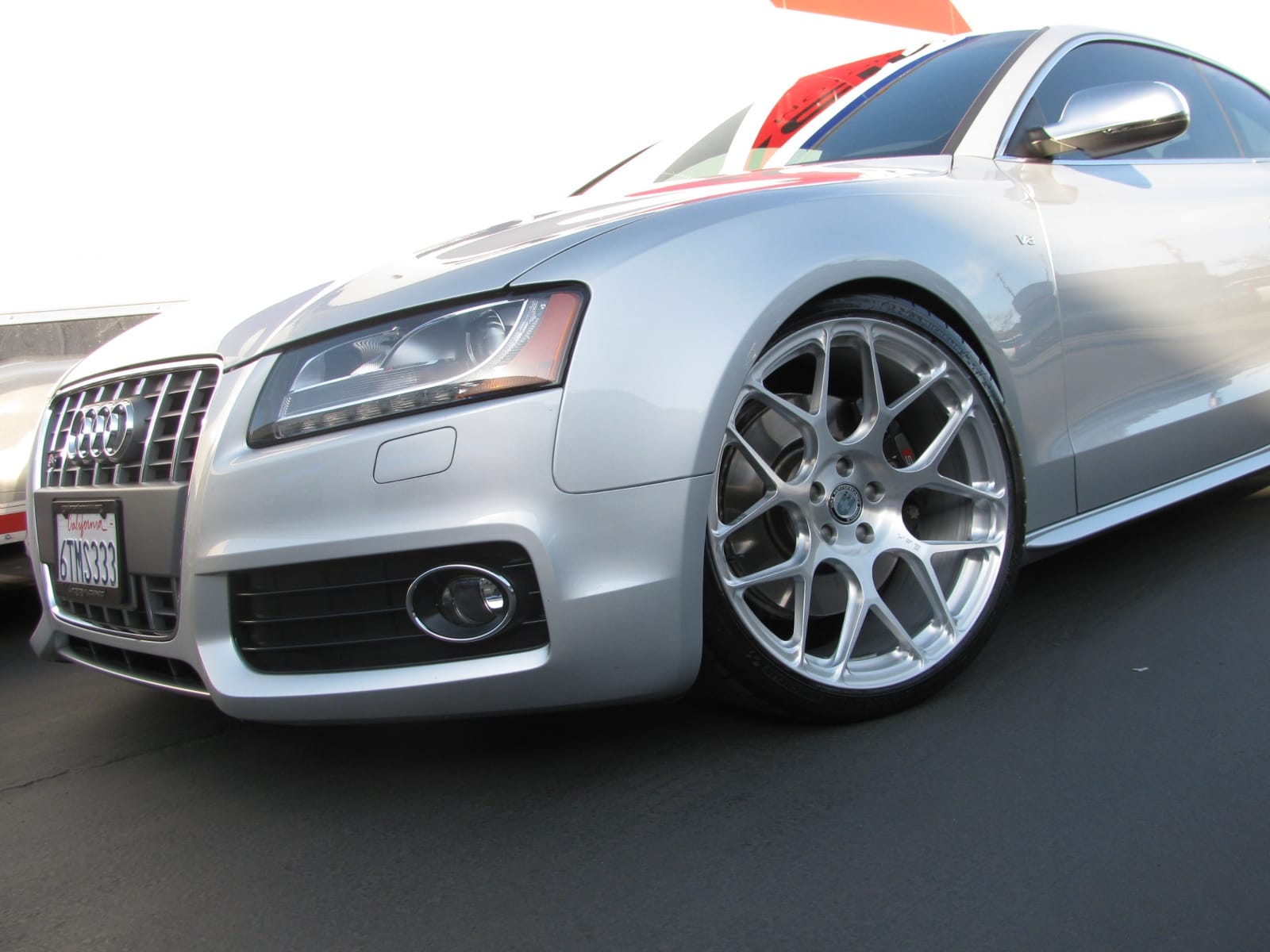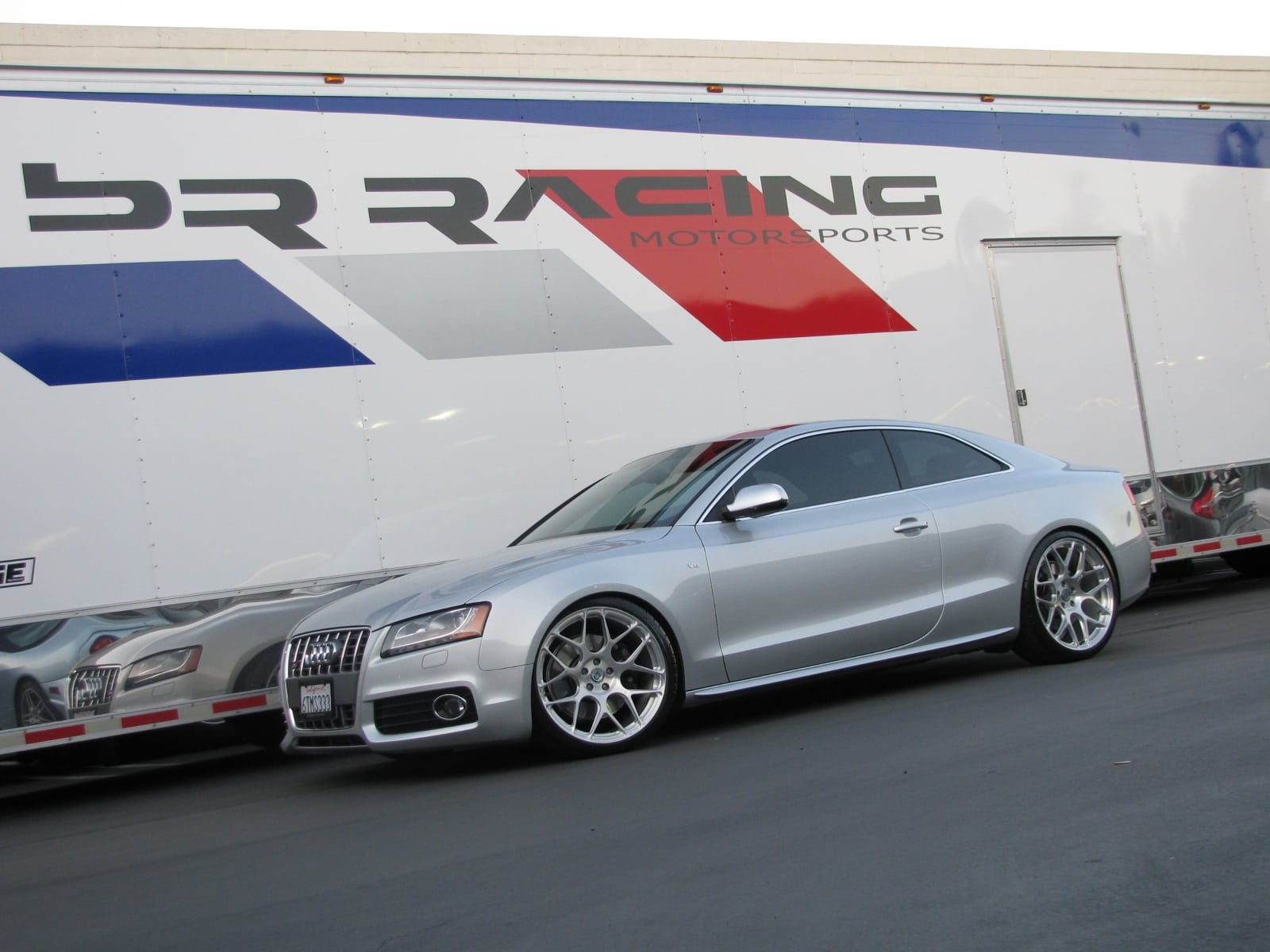 BRracing – building just what the customer needs