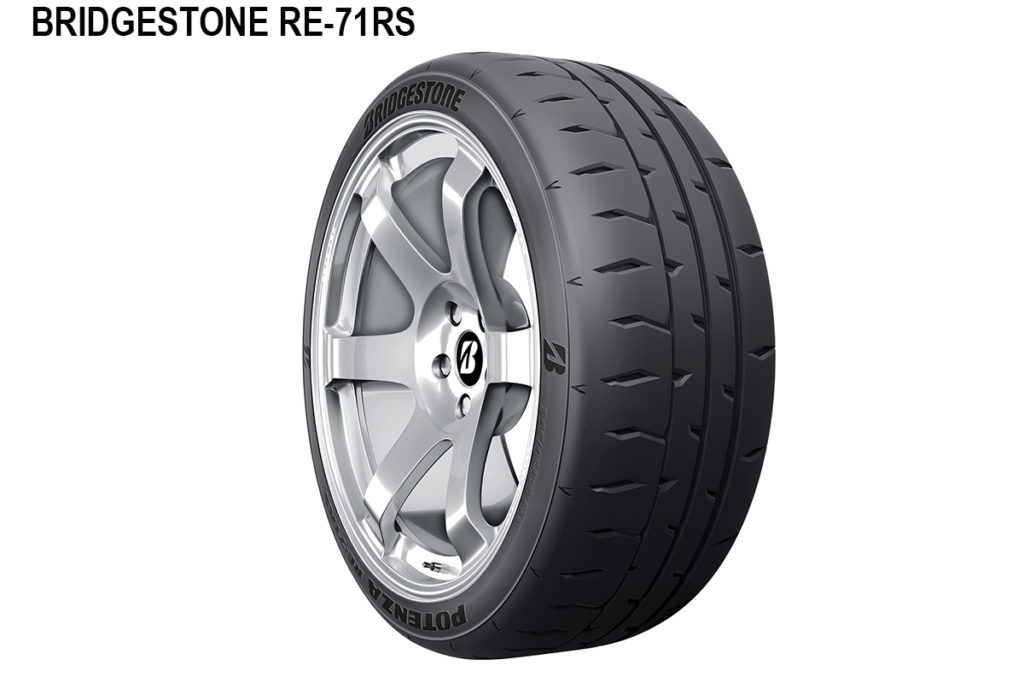 Customers often ask…."what is the best track tire?"  For many years, the answer was the Bridgestone RE-71R….but, Bridgestone stopped making and shipping that tire in late 2020.  The expectation was that there would be a replacement tire made available….but we have been waiting and waiting.  Finally the wait is over (April 2022).  Here are the details (they have a fairly large list of sizes, check w us often to see if the sizes you want / need are available.
Developed with advanced technologies used in motorsports tires, POTENZA RE-71RS is a street legal and circuit driving tire that offers superior cornering grip performance, precise handling and enhanced durability.
Street legal and ciruit driving tire
Superior cornering grip performance
Precise handling and enhanced durability
---
Notable Features
Bridgestone Potenza RE-71RS, first available in 2020 in Japan and Austrailia, is "the fastest in street radial history", as its Japanese manufacturer claims. It is characterized not only by a high level of traction and precise handling feedback but also by a long expected mileage. The tire is designed to be used on both race tracks and public roads.
The Bridgestone Potenza RE-71RS model inherited its «sporty» habits from its predecessor, Potenza RE-71R. It is noted that «R» in the model name stands for «racing», while «S» can be interpreted either as «sport» or «second». If we are to compare the two tires, RE-71RS definitely prevails, because it provides a better grip and has higher resistance to wear than it's predecessor.
For example, according to the tests performed by the manufacturer, the Bridgestone Potenza RE-71 RS in size 265/35 R18 97W XL showed the best lap time on the Tsukuba racing circuit. The tire's breakaway on the fastest lap was 2%, while the average overtake did not exceed 1.1%.