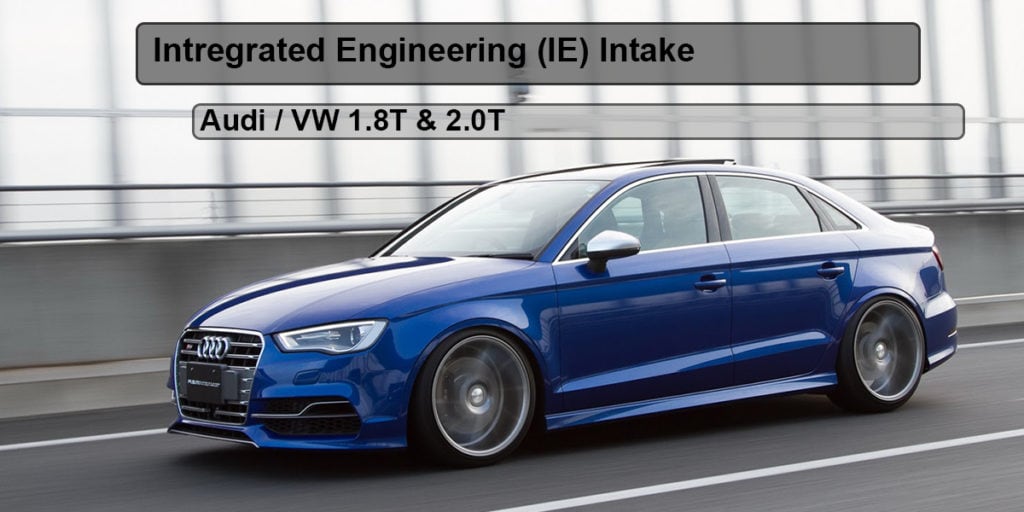 IE engineers set out to create the ultimate MQB EA888 Gen 3 1.8T &  2.0T cold air intake system available for the demanding VW and Audi enthusiast. Utilizing cutting-edge technology, race-proven design features, and extreme attention to detail, they have produced a performance intake that exceeds this goal in power, sound, quality, and above all – FUN!
* Gain over 10+ horsepower and torque with tuning
* Available with optional high gloss carbon fiber lid
* CARB approved & 50 state emissions legal (CA Smog Legal)
* Adds aggressive motorsport turbo and engine sound
* Incredibly efficient heat dissipation
* Full-width air inlet spans entire radiator support
* High-flow built-in velocity stack & 5″ air filter
* Big 3.5″ intake piping and silicone
* Flow-optimized for tuned engines, hybrid/big turbos
* Smooth transition 3-ply silicone couplers
* Perfect fitment by utilizing factory airbox mounts
* Laser-etched stainless steel logo plate
* Black powder-coated aluminum
* Stealth coolant line included at no extra cost
* Works with/without SAI – no need to buy an extra kit
* Multi-ply silicone with stop-flat edges
* Stainless-steel hardware
OPTIONAL CARBON FIBER LID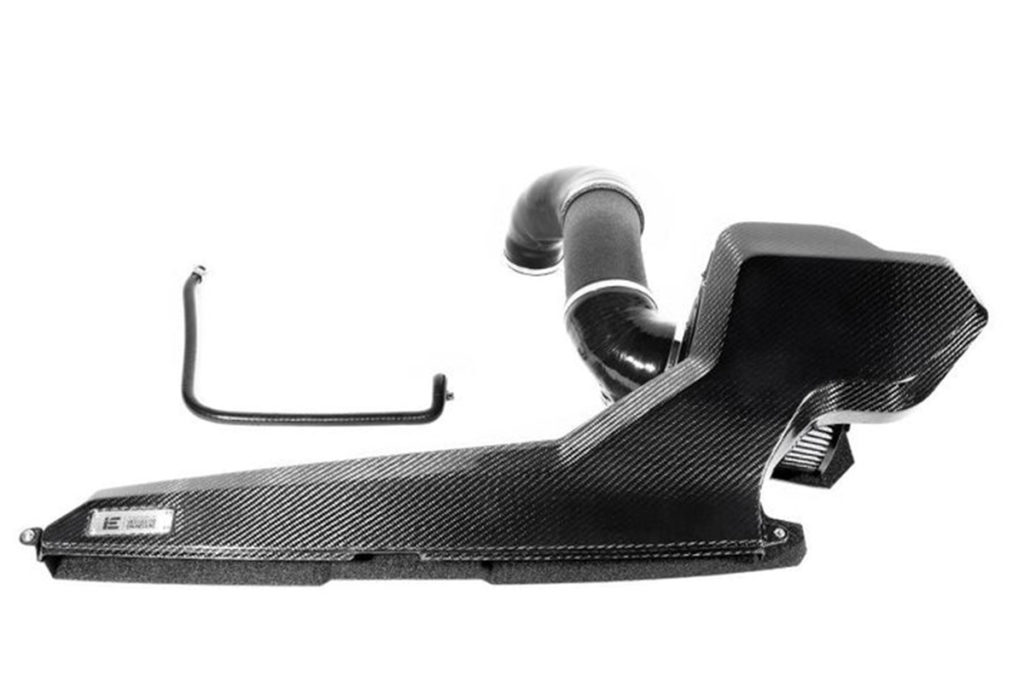 Upgrade your intake and bring a classy and stylized look to your engine bay with the optional carbon fiber lid upgrade. The carbon shape is specially designed to fit your IE intake and conform to the factory engine bay for a 100% perfect fit and finish. A hidden series of install holes under the trim seal on your intake allows for an easy install of our popular carbon fiber lid.
The majority of our intake is an aluminum alloy heat shield that spans the entire length of the front clip. This feature takes advantage of outside high-pressure air getting shoved through the front grill and channels this fresh air directly to the integrated velocity stack and air filter while effectively sealing off hot engine bay air.
OPTIONAL TURBO INLET PIPE

Upgrade your intake with our optional cast turbo inlet for the most performance available from an intake system. This removes the significant airflow restriction from the small plastic stock inlet and maintains the largest size possible from the intake to the turbocharger. This combination increases flow up to 66.94% over the stock intake and turbo inlet!
MOTORSPORT SOUND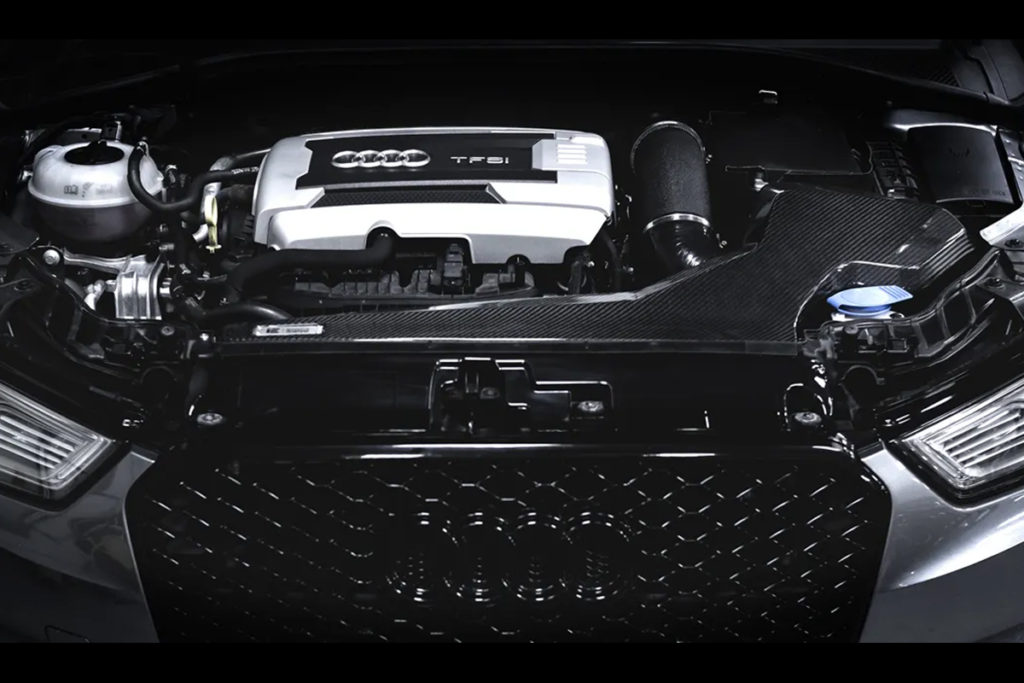 We know a fast car is fun to drive, but a good-sounding one puts a smile on your face. The high-velocity bellmouth and free flow design produce a unique and exciting effect of amplifying engine notes and turbo sounds that create an addicting symphony every time you throttle down.
BUILT-IN VELOCITY STACK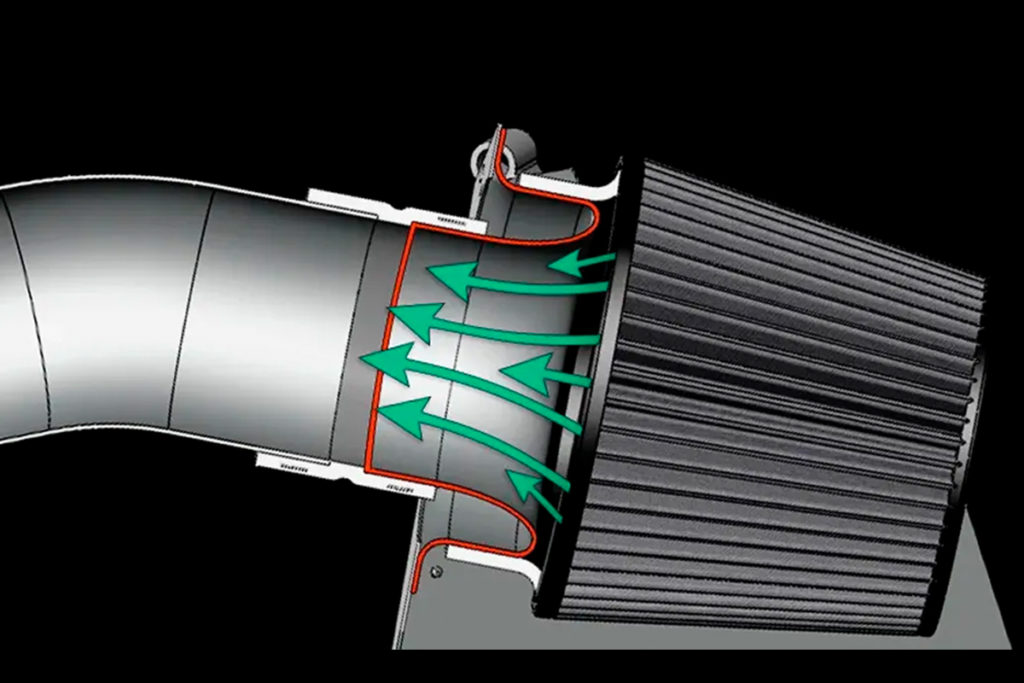 The built-in velocity stack is a true motorsport design feature used in professional motorsport racing. The bellmouth shape is incredibly efficient at channeling the mass amounts of airflow coming through the 5″ air filter's surface area and smoothly transferring it down to the intake piping with very low amounts of drag or power-robbing turbulence.
TAILORED FITMENT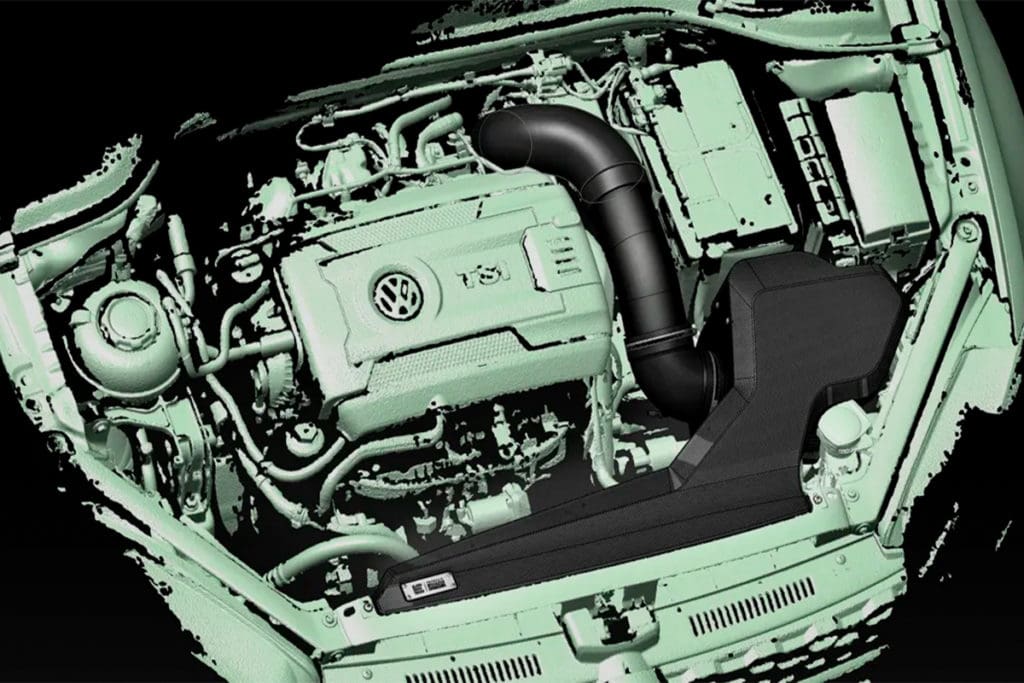 IE engineers utilize advanced 3D scanners and specialized software to create a digital model of the engine bay. This digital environment ensures the intake clears and fits exactly like a factory-installed unit. Rapid printed prototyping is used to ensure real-world fitment and clearances before moving onto production. The result is an intake that provides a hassle-free install with angles and curves that not only look at home in your engine bay but elevates the style altogether.
COMPLETE KIT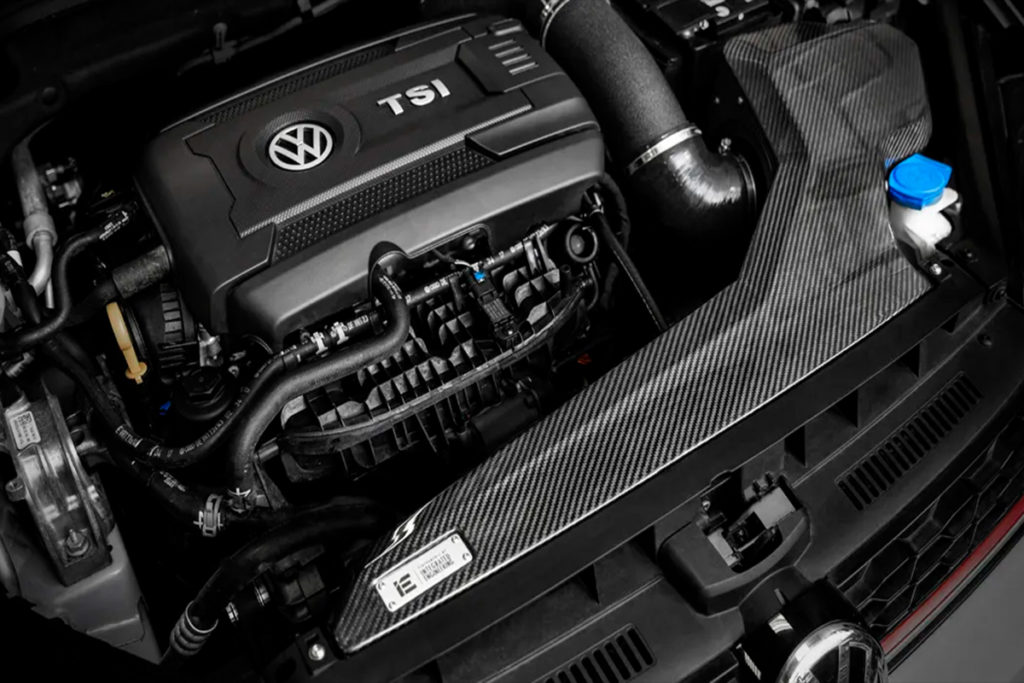 Everything needed to install your new IE intake is included without having to make trips to the hardware store. Our included stealth coolant hides under the intake and out of view for a cleaner look and protects the coolant line from interfering or rubbing on anything that may lead to future coolant leaks. This intake is a direct fit for vehicles with and without secondary air injection, including all necessary hardware to install without purchasing additional kits or equipment.
Contact us to order yours today!
Again….CA Smog Legal