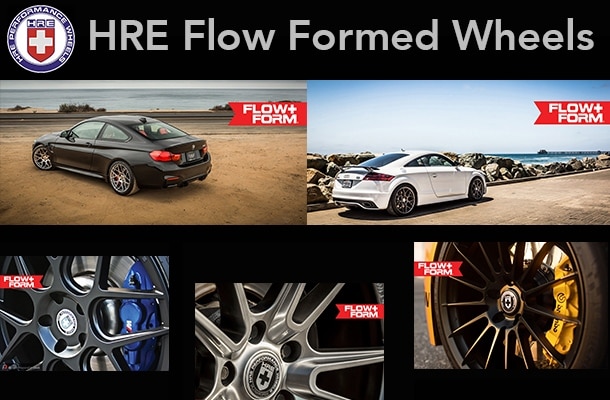 HRE FlowForm Wheels
Long a market leader in forged wheels, HRE now offers its FlowForm line of wheels featuring iconic styling and a level of quality embodied by the HRE brand, all at an accessible price point. This cast flow formed wheel is made in Japan with the highest level of design and engineering available in the world today.
State of the art flow formed wheel
Euro, Asian, & American fitments
Standard color options are Liquid Silver and Tarmac;
with optional & custom powder coat colors available.
Starting at a weight of just 19lbs each
Available in 18″, 19″ and 20″ diameters
Wheels offered in this series – FF01, FF04 & FF15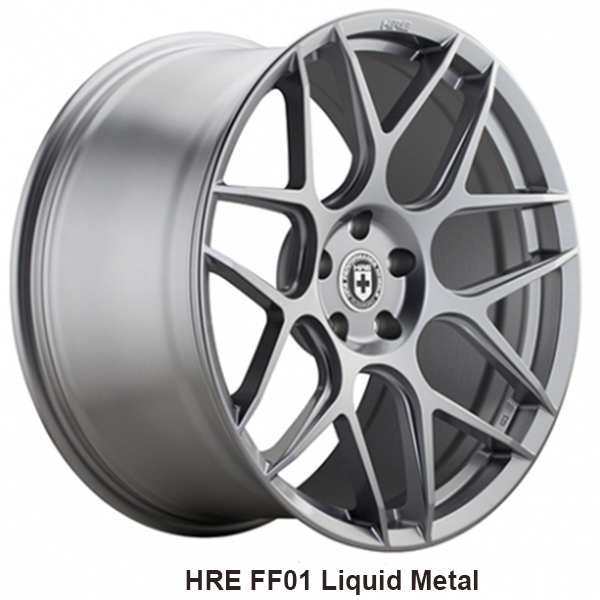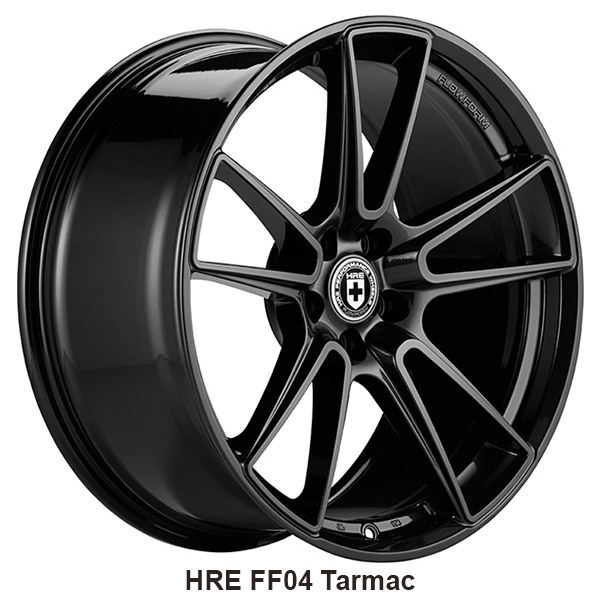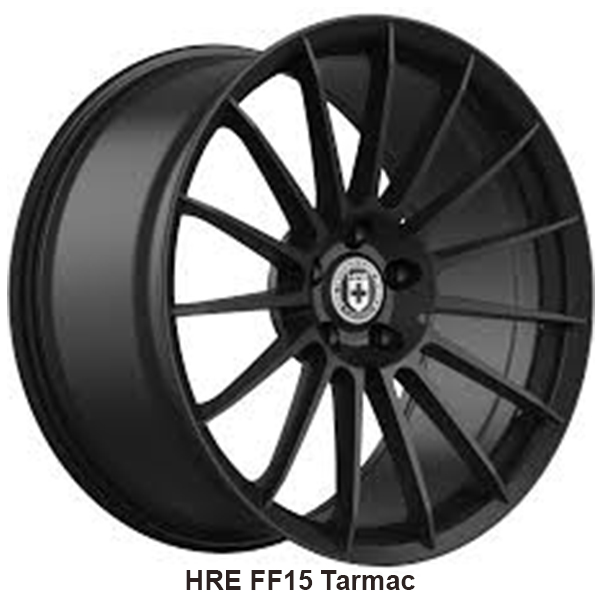 HRE FF21 & HRE 28
Available in 19″ and 20″ fitments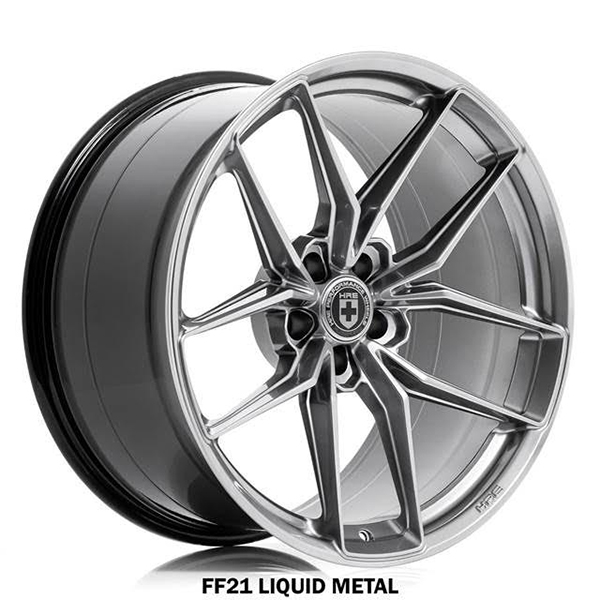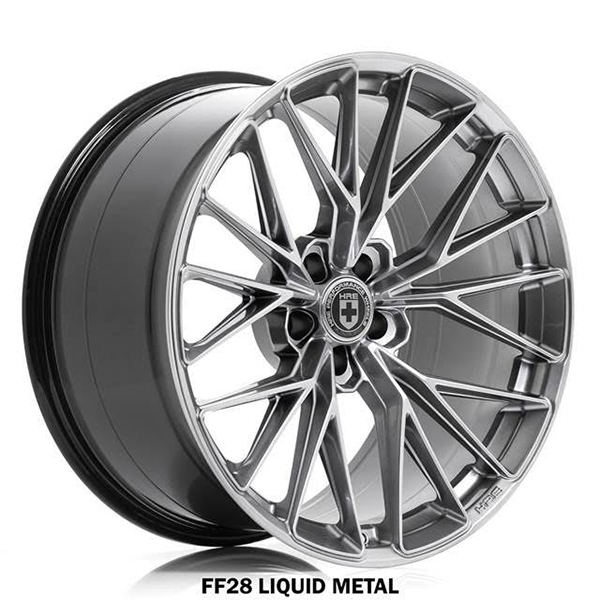 WHAT IS FLOWFORM?
HRE FlowForm wheels are created using a unique casting and forming process that obtains strengths and weights similar to a forged wheel.
The process begins by pouring molten aluminum into a mold face-side-down followed by rapid cooling. By doing this, the aluminum alloy is condensed and in turn enhances the elastic strength and durability.
After the wheel is formed (see diagram below) [a] it is pulled from the mold and placed into the flow forming tooling [b] which is similar to the concept of a potters' wheel. This process stretches the barrel to a defined profile and thickness, ultimately giving the wheel its final shape [c]. This "stretching" improves the grain structure of the aluminum making it stronger, lighter and more precise than a non-flow formed barrel resulting in forged aluminum-like strength.

HRE FlowFormed wheels are also available in optional colors (powder coated or painted, for an extra charge)…here is a good sample of the colors available in the FlowFormed series: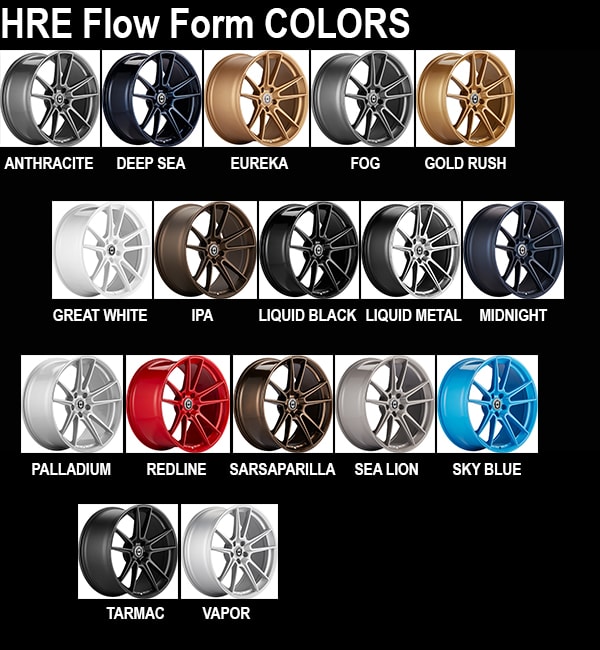 Call us today for fitments for your car.
BRracing – Performance and Style that can not be beat.