PORSCHE RENNSPORT REUNION VI – 2018 – Laguna Seca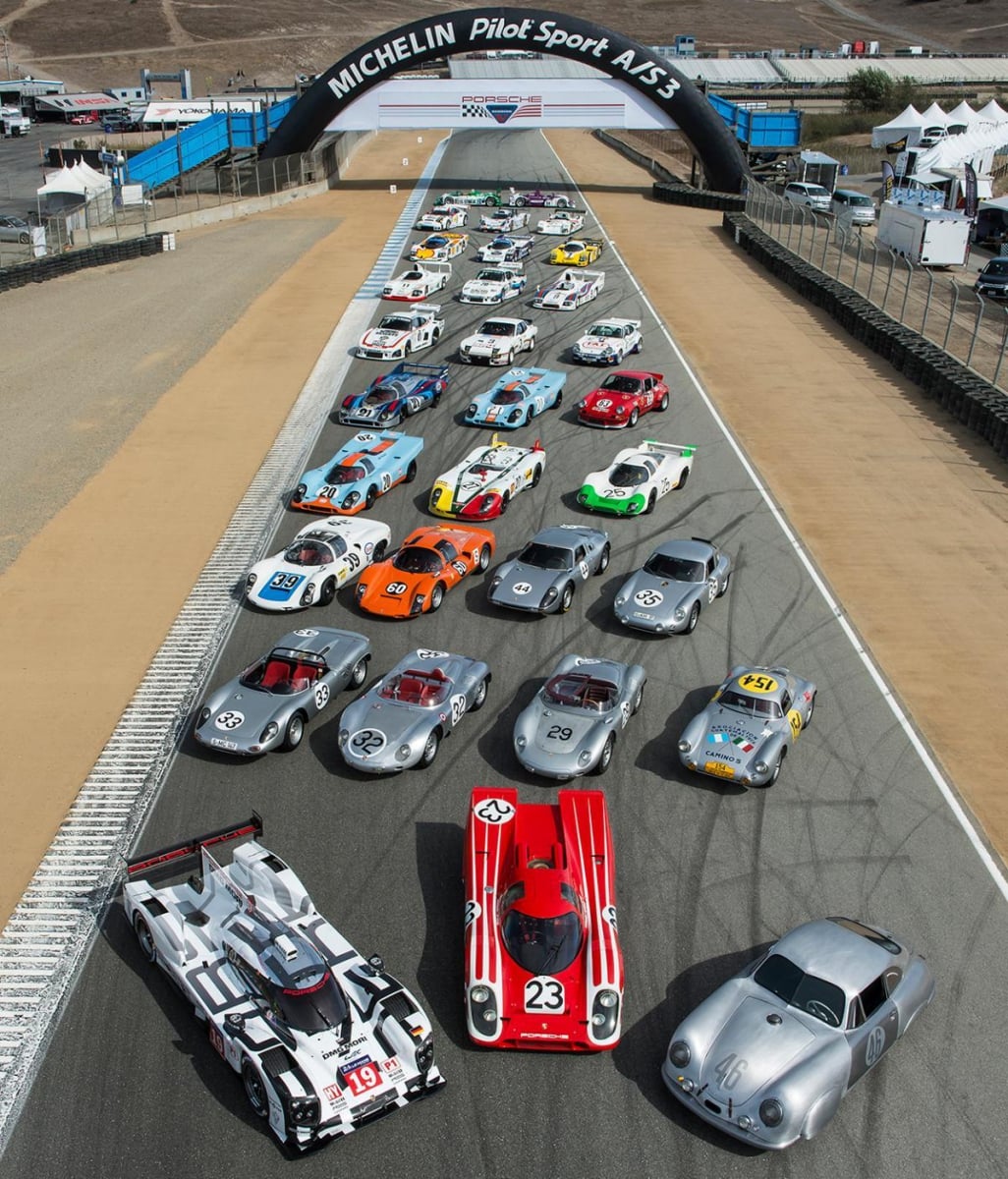 The sixth Rennsport Reunion will take place this year at Laguna Seca, and will be held September 27-30, 2018. PCA will take part in and help facilitate the festivities as it has in past Rennsport gatherings.
For those who may not know what, exactly, is a Rennsport Reunion, picture this: tens of thousands of car enthusiasts and hundreds of Porsches of all types on display and racing on track. Among the thousands of people scattered about the infield are famous race car drivers, engineers, designers, company executives — basically the who's-who of the Porsche world.
PCA will provide a hospitality tent with refreshments and presentations by Porsche insiders for members in attendance.
At Rennsport Reunion V, PCA member-owned Porsches in attendance topped 1,300. PCA Club Racing contributed to the racing with its own run group, named the Sholar-Friedman Cup after PCA founder Bill Sholar and PCA Club Racing founder Allen Friedman. (Note – in which BRracing won!)
The first Rennsport Reunion was held in 2001 at Lime Rock Park in Connecticut, followed by the second and third at Daytona International Speedway in 2004 and 2007. The fourth and fifth Rennsports took place at Laguna Seca in 2011 and 2015, both of which attracted 40,000+ spectators. Given that Porsche has moved the event to many other locations, and has been on the West coast for the last two events, there is some speculation that the next Rennsport Reunion may move back to the East coast…..this may be the last time for many years to experience this amazing event.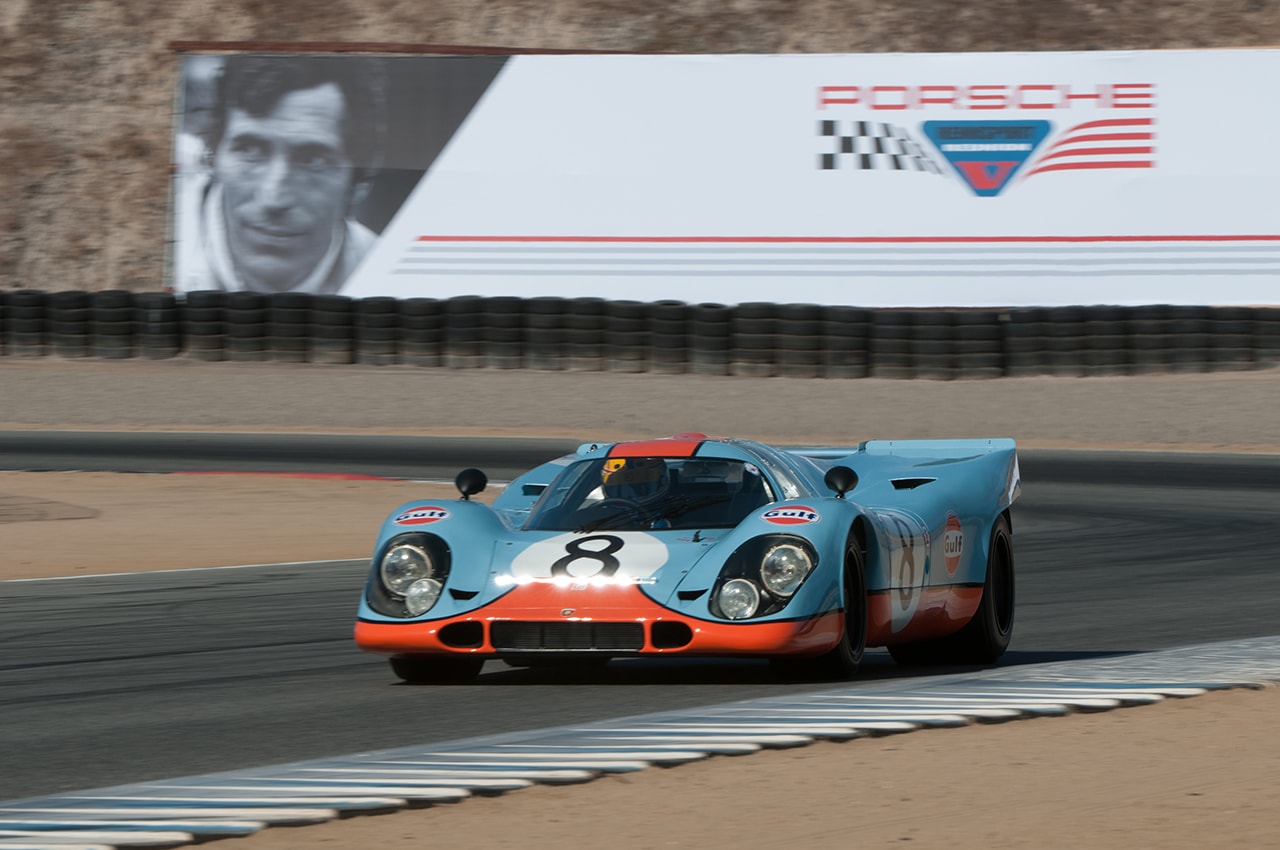 "Choosing the Monterey Peninsula once again for our unique Porsche family reunion builds upon what we learned from previous Rennsport Reunions," said Klaus Zellmer, President and CEO of Porsche Cars North America. "We had close to 80,000 fans, enthusiasts and owners come through the gates of Mazda Raceway Laguna Seca to celebrate with us in 2015, and California's picturesque central coast provides an ideal backdrop. The Golden State as a whole has always been like a second home to Porsche."
There is also the working rumor that Porsche is bringing the Porsche 919 Evo…not to just show, but to break the outright track lap record.  Porsche has done that this year at SPA and Nurburgring. Those two events have been mind blowing, such is the speed of the Porsche 919 Evo.
So, if you like Porsche's, if you like Porsche race cars, if you like Porsche car racing, if you like to see all of Porsche racing history, if you want an experience of a lifetime, then being at Laguna Seca in late September needs to be on your calendar.   Come join us…. BRracing will have eight cars participating, and will have two of our SEMI transporters there, a full suite overlooking the front straight, and upfront exposure to the Porsche 919 Evo, and front seats for the record lap run.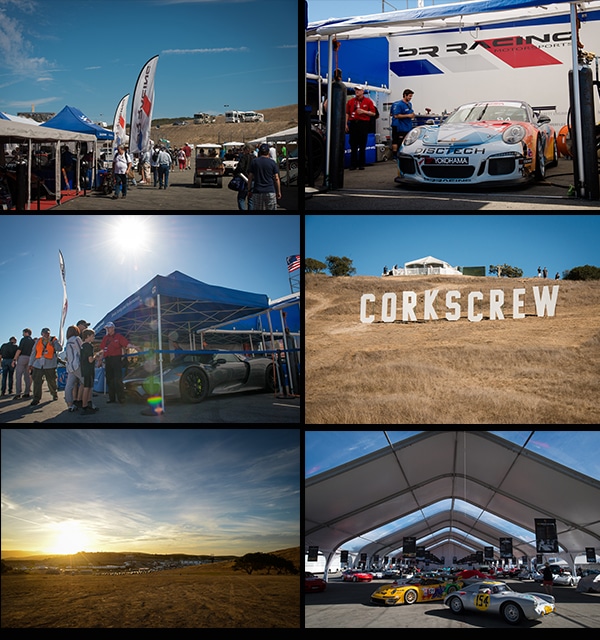 Don't delay, call or talk to us about this event.
BRracing – experiencing the JOY of driving…driving Porsche's