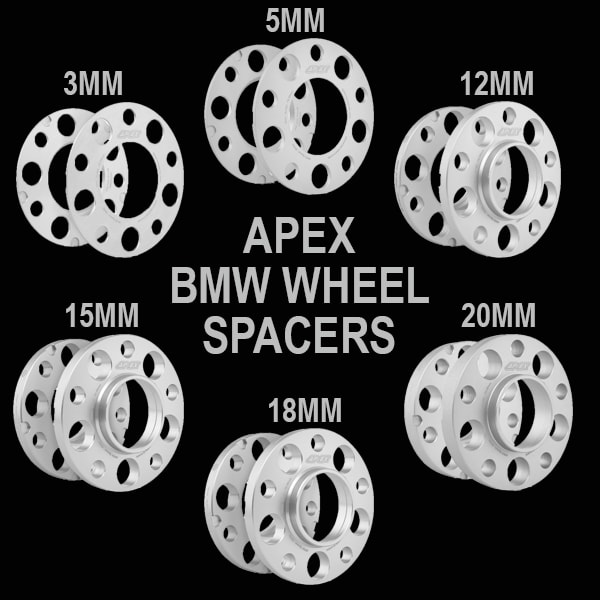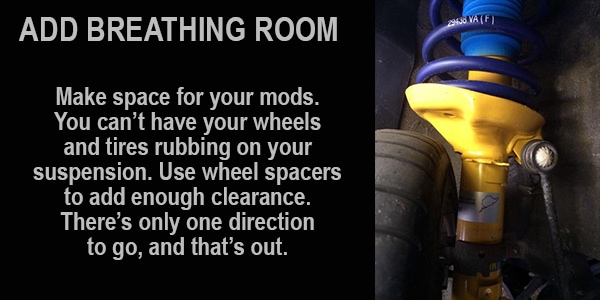 FILL YOUR FENDERS
Adequate clearance is a good thing, but excessive gap just doesn't look right. Get your wheels flush with your fenders using APEX wheel spacers. Available in a wide variety of sizes to allow you to precisely dial in your fitment.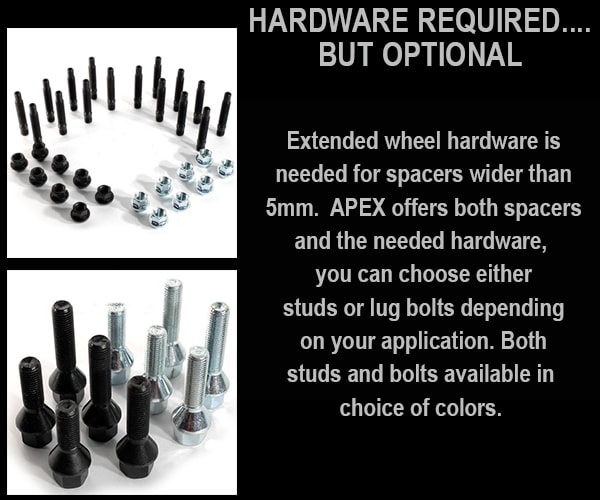 STUCK SPACERS SUCK
Say that 10 times fast. Save yourself from the headache. If you've owned spacers before, you've likely had one seized onto the hub. Instead of using a mallet to free it, utilize a tool meant for removal— a pry bar or screwdriver. We've added machined pry points around the spacer's edge, making even the most seized spacers a breeze to remove.
STAND OUT BY BLENDING IN
You've worked hard on the color scheme and coordination of your car and modifications. Spacers should not be any exception. They are meant to push wheels out, not stand out on their own. Available in two finishes— Black and Silver. Pick the one that compliments your ride.
STOUT CONSTRUCTION.
UNWAVERING DEPENDABILITY.
 
Safety is paramount and to create a reliable, trustworthy spacer and a long term relationship with the customer. We're passionate about performance and racing, and would accept nothing less. Without question, these spacers that APEX created utilizes the best materials and they employ military-grade construction methods. They ended up with a CNC machined, 6061-T6 Aluminum spacer with carefully chamfered edges, eliminated stress-risers, and appropriately lightweight design without sacrificing rigidity or surface area.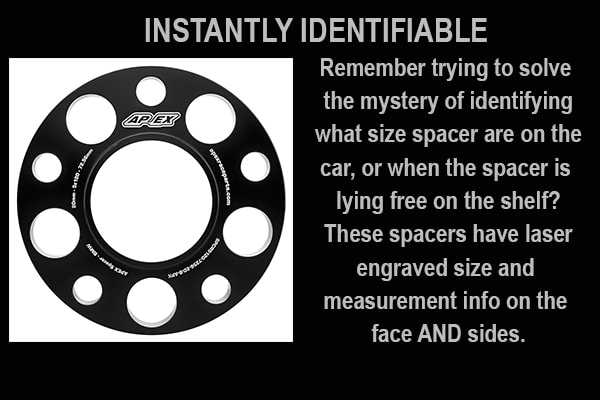 AS IF BMW CREATED THEM
 
Manufactured to perfectly match the measurements and tolerances of your BMW, these spacers are a natural extension of your wheel hub. Sloppy construction, uneven surfaces, and out-of-round shape will result in poor fit and cause vibrations.
CALL BRracing today to order your set today.