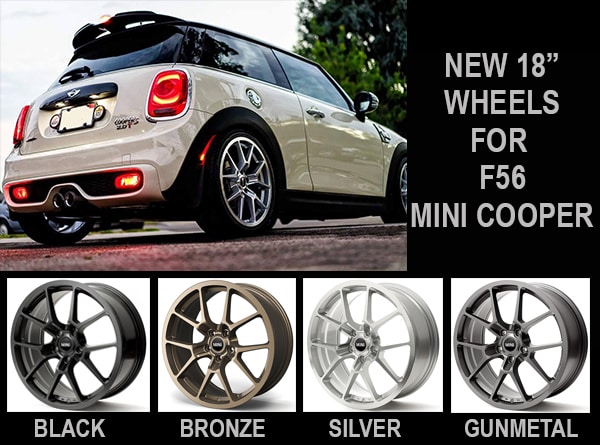 New wheel from NM Engineering for the MINI Cooper F56 / F55 models
The RSe10 is now available for the new MINI Cooper F56 Hardtop. As you can expect from NM Engineering design team, the RSe10 features clean and simple spoke profile but yet carries enough detail around the lug hole area to separate itself from other split 5-spoke out there in the market.  Light weight, strong, flow-form construction.
NM Engineering is our favorite wheel option for the MINI Cooper models.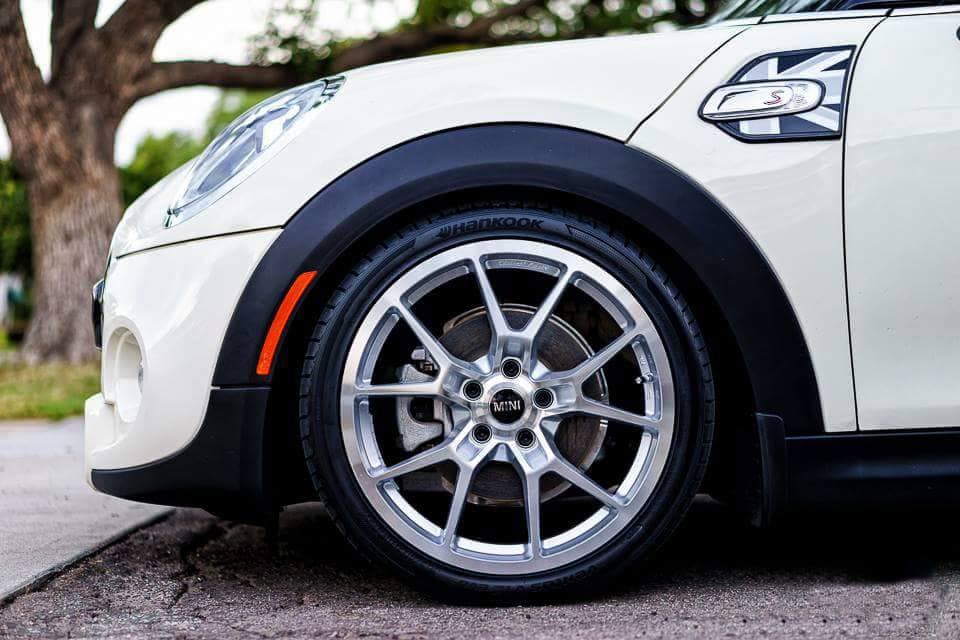 Each RSe10 is spec-ed specifically for the F55 and F56, which translates to complete direct bolt-on fitment utilizing factory lug bolts, center caps, as well as tire pressure monitoring sensors
– No spacers, No hub rings!!
Weighing just a mere 18.5 lbs, The RSe10 wheels will enhance your driving experience cosmetically as well as performance by reducing the rotational mass or unsprung weight.
Size: 18×7.5

Offset (E.T.): +45mm

PCD (Bolt Pattern): 5-112

Center Bore: 66.5mm

Weight: 18.5 lbs.
Available COLORS:  Black, Gun Metal, Silver…and now, Bronze
Notes:

Does NOT clear JCW big brake kit.
Like all NM Engr wheels, the price is very attractive….at $309.95