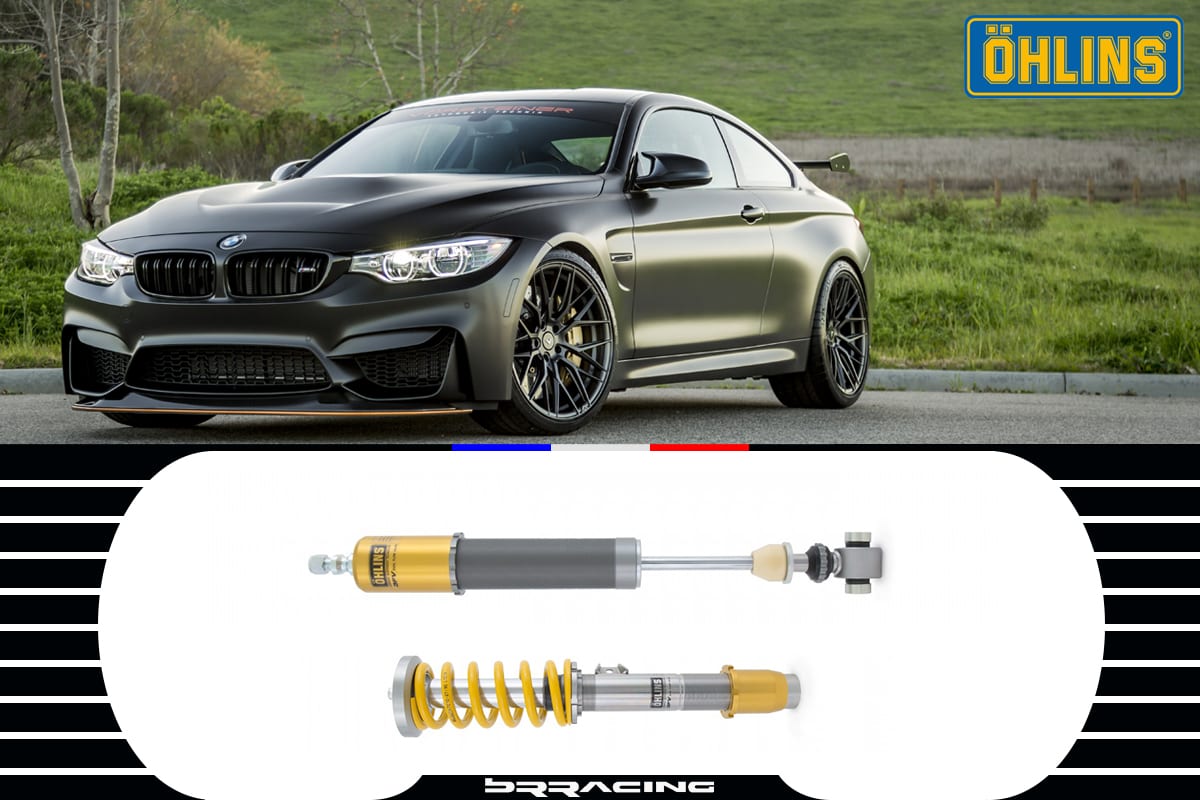 There are ample products on the market for lowering your car which is good. With so many options out there how can you know what is best for you and your vehicle? Some springs are too stiff, some are to too soft. But Ohlins company have spared no expense in engineering the perfect coil over upgrade for your vehicle. If you are looking for a firmer, more responsive ride while also having the adjustability to lower your vehicle then the Ohlins coil over kit is right for you.
The Öhlins Road & Track suspension gives our customers a true racing experience, with their own cars, without losing comfort when commuting to work. Ohlins unique Dual Flow Valve (DFV) technology allows you to quickly change the stiffness of the shock absorber. When arriving to the racetrack, just turn the golden knob clockwise on the damper to set it in race mode this action changes all four areas in the damper; low and high speed compression and rebound damping.  With Öhlins Road & Track coil overs you will experience a car with blistering response times, improved bump absorption and a massive amount of grip to increase the safety when driving your car on the limit. The car will be easier to balance on the edge of what the tires can handle before losing grip. The DFV suspension prevents you from losing the racing line when hitting bumps or curbs. The DFV components within react quickly and keeps you in control of the car and in contact with the track. When driving to and from the track, just set the dampers in road mode for a more relaxed and comfortable drive, still with more grip and quicker response time than ever before.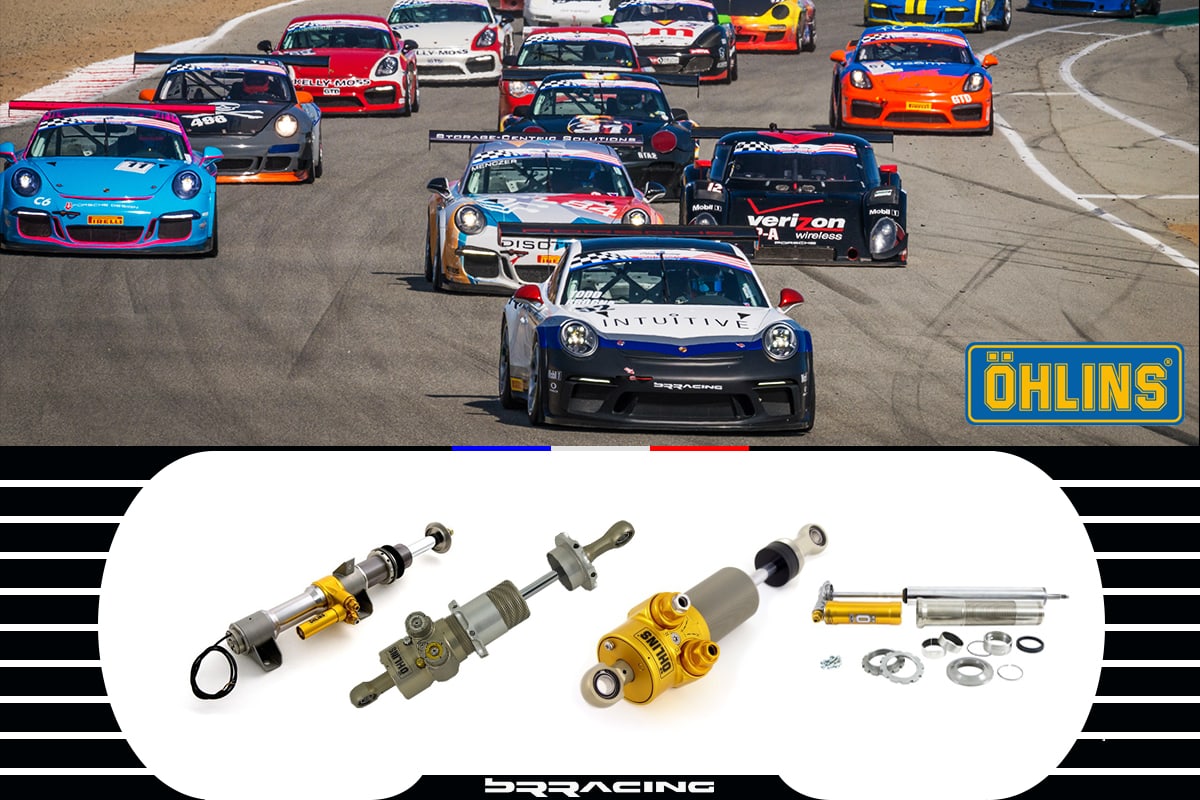 Not only does Ohlins make suspension components for street vehicles and some weekend track vehicles but they also produce motorsport components for your race vehicles.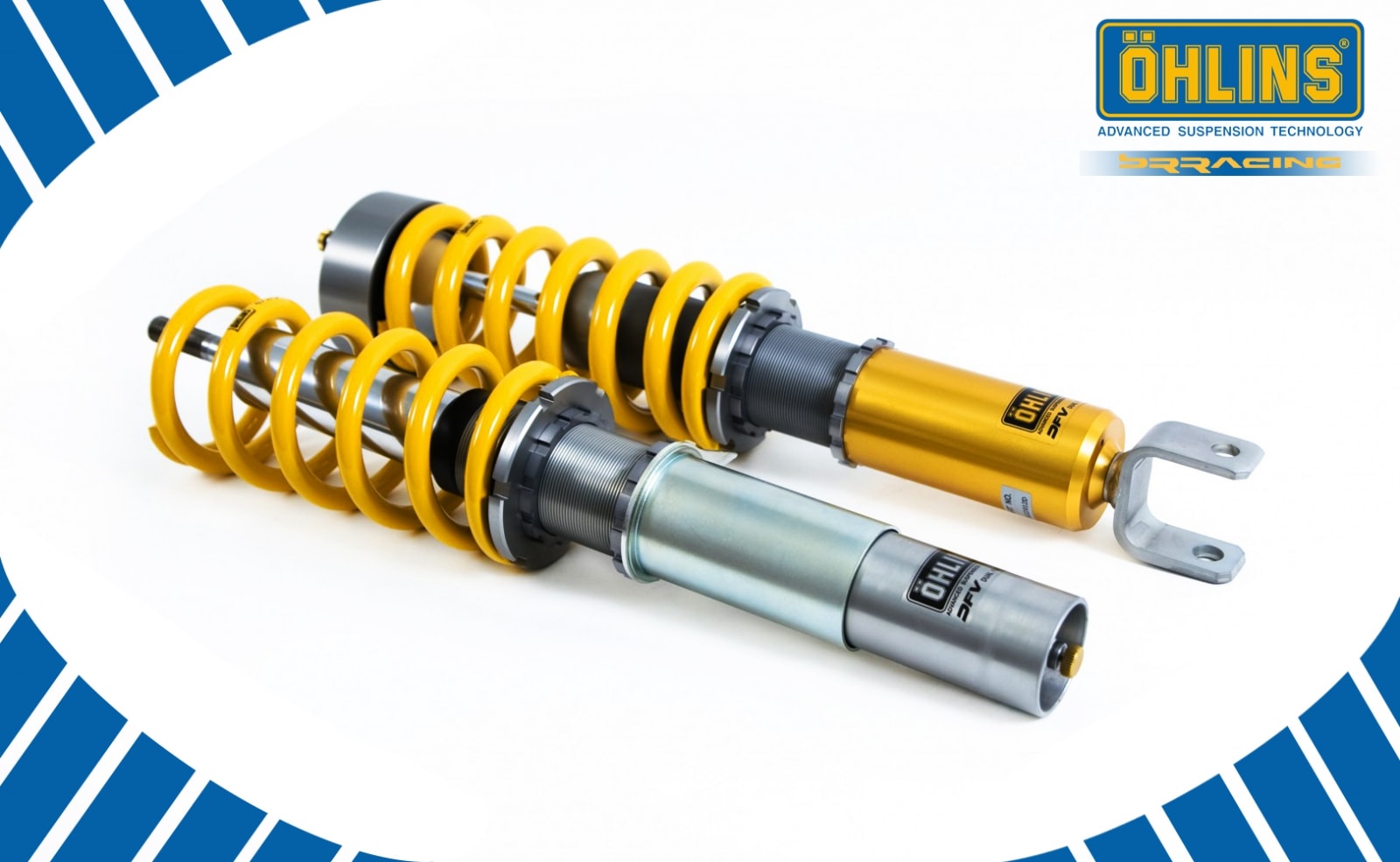 BR Racing- Always pushing the boundaries of performance.