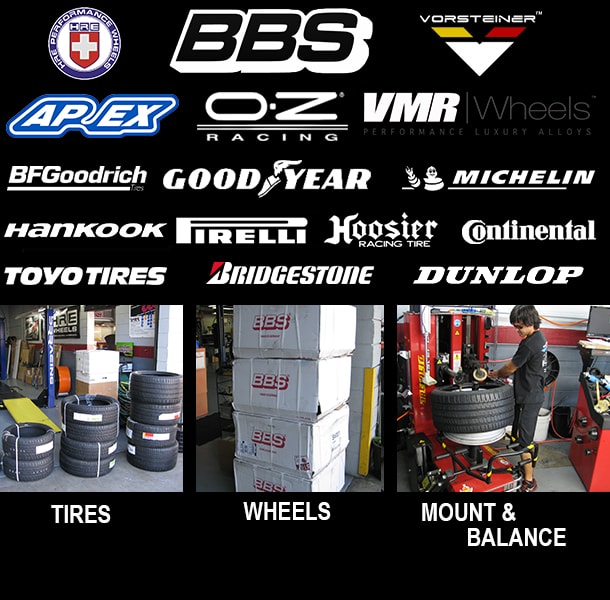 NEED TIRES?
    NEED WHEELS?
       LOOKING FOR A TIRE & WHEEL PACKAGE?
Don't get sucked into the tire stores marketing hype, and think they offer the best selection or best prices.  BRracing offers all brands of tires, and most wheels, and can package any solution for you. We have access to tires either the same day or next day….and we BEAT all tire store prices.
Add to that we have the BEST tire mounting equipment (touchless system, same as used in the Ferrari and Porsche factories), and balancing equipment (full "load force" balancing system).  We even use "flat" wheel weights, so no weights EVER get clipped onto your wheels, or scratch the wheels, and our balancer defines the exact location of the weight for perfect balancing.  Need black wheel weights to match your wheels?  We have them.  Need aluminium racers tape to prevent premature wheel weight loss at the track?  We have it.
BRracing – best products, best prices, best services.  CALL US TODAY