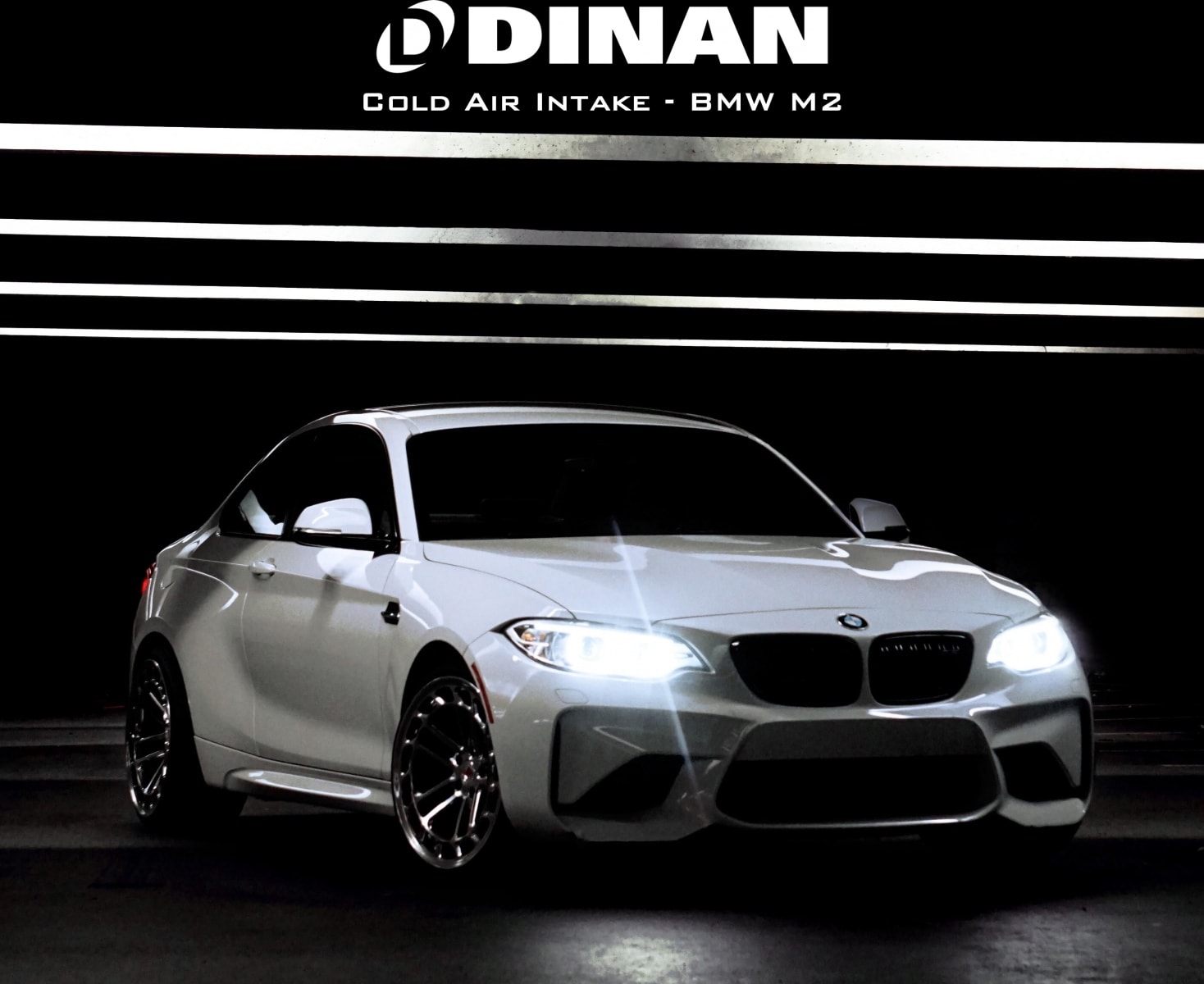 The BMW M2 is a very well balanced vehicle from the factory with 365 horses under the hood. But for some, this isn't enough (for most of us, there is never enough). One of the easiest and most straightforward of upgrades for the BMW M2 is the restrictive stock intake system. Thats why Dinan offers bolt on modifications for the M2, including a complete new intake system (not only provides real results, but looks amazing too).  A great place to start is the intake, by upgrading the stock intake to a Dinan Carbon Fiber Cold Air Intake will be like giving your car an amazing medicine that finally allows it to breathe.  Plus the addition of the carbon fiber under the hood just makes everything pop.
STOCK INTAKE SHOWN BELOW: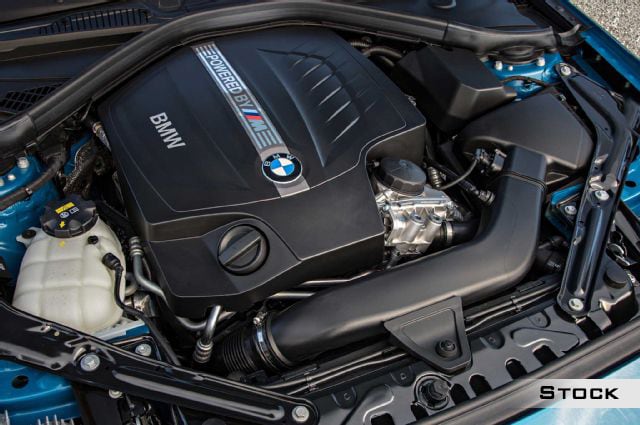 New DINAN COLD AIR INTAKE FOR THE  BMW M2: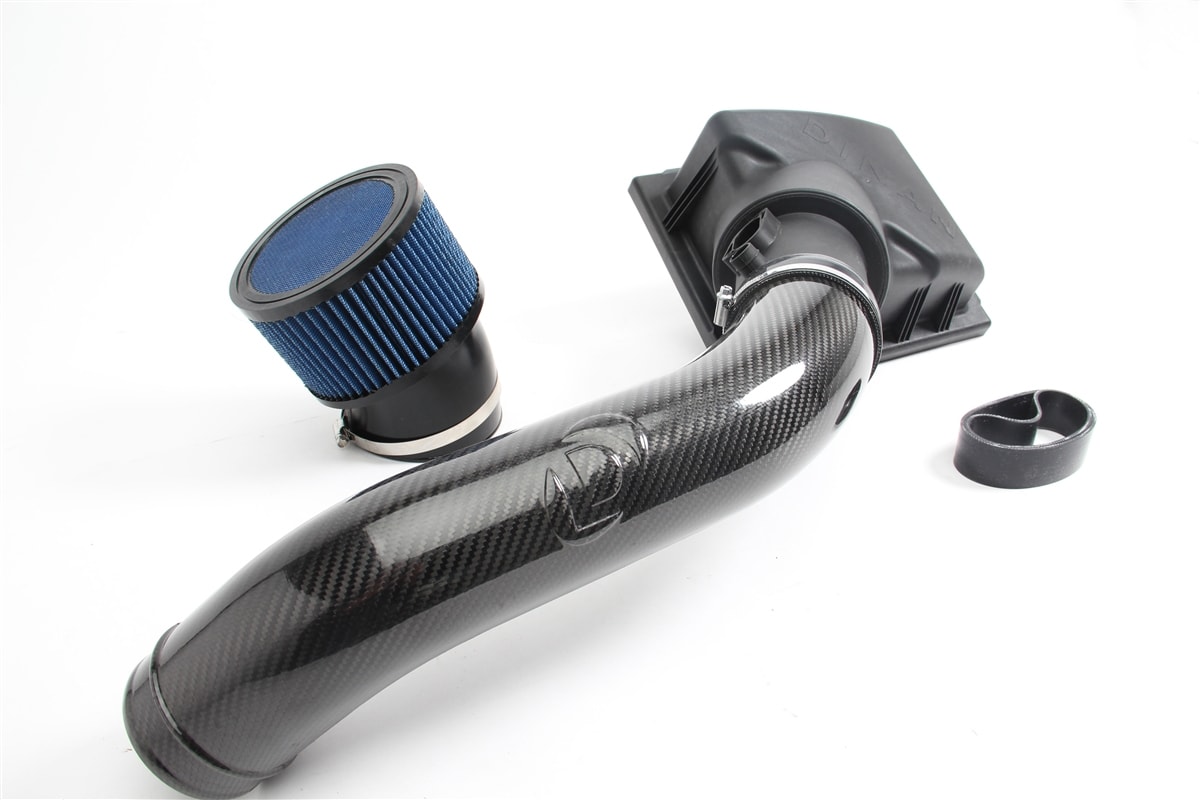 Efficiency and maximizing the potential of the stock intake design were the keys to development for this DINAN N55 intake. Their sealed system  delivers as much cold outside air as possible to the engine via an optimized carbon fiber tube that mimics the stock pipe but with less resistance (larger volume) and with a straighter freer flowing design. The increased amount of air feeds into a larger volume airbox complete with a larger filter that elicits a sporty tone that makes the intake sound as good as it performs. This optimized design yields an impressive 10HP and 15 lb-ft of torque even without any additional modifications. Simply perform the short bolt-on installation in less than an hour and enjoy a more powerful and audibly satisfying driving experience.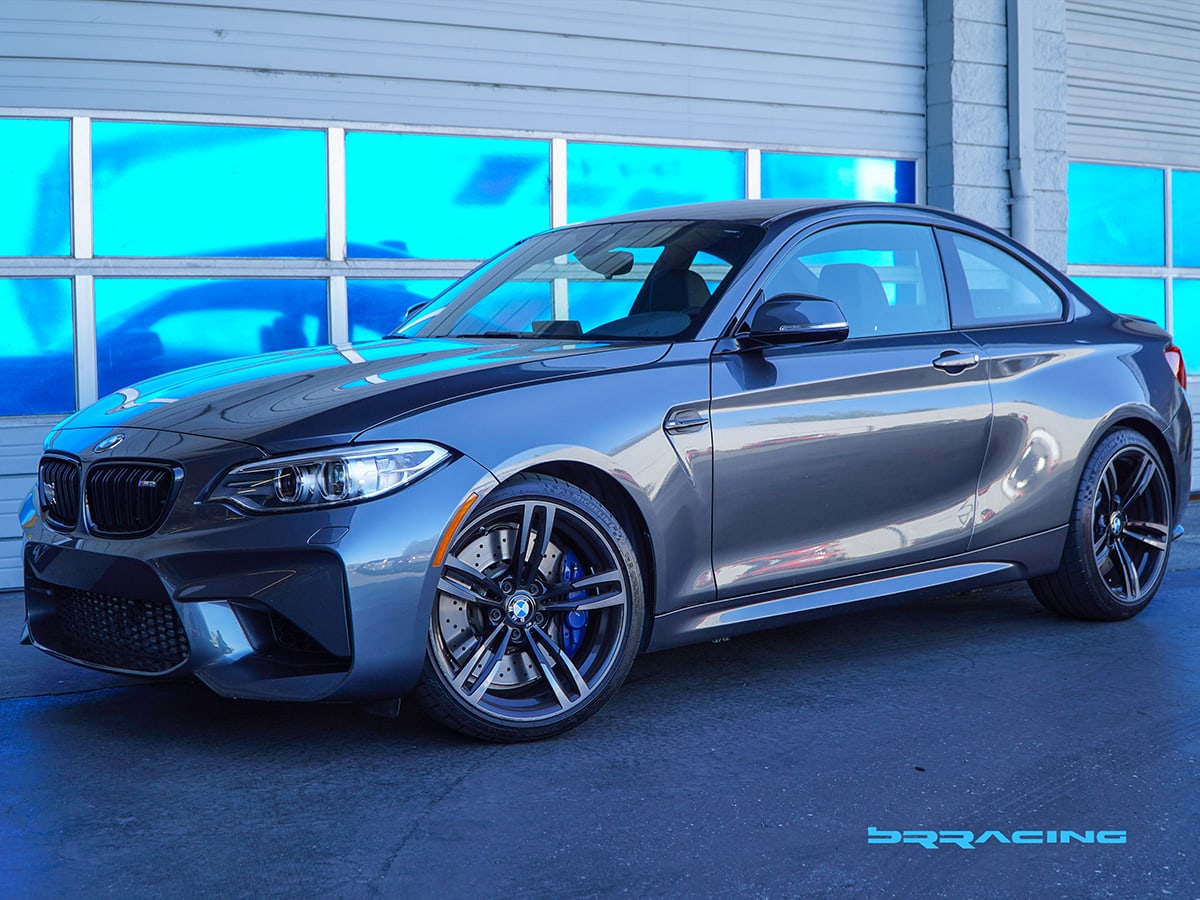 Benefits of the Dinan Carbon Fiber High Flow Air Intake for the BMW M2:
More Power: +10 HP & +15 lb-ft of torque without additional modifications
Sportier Sound
Larger volume air box that completely seals
Optimized carbon fiber intake tube
Larger cylindrical air filter
Larger MAF
Quick and easy installation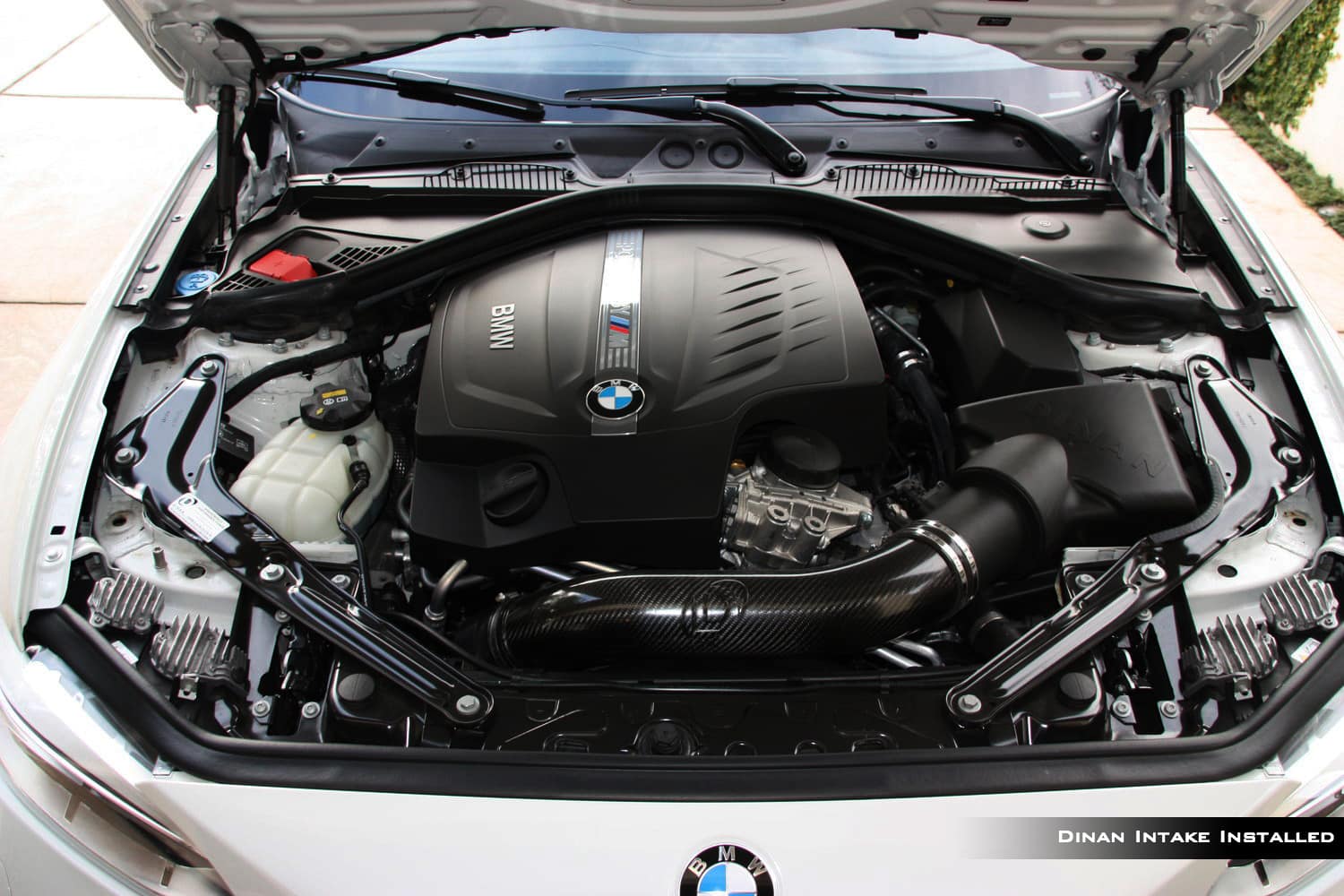 If you are looking for any Dinan products for your vehicle don't hesitate to call us today!
BR Racing- We are here to push the boudaries of performance.