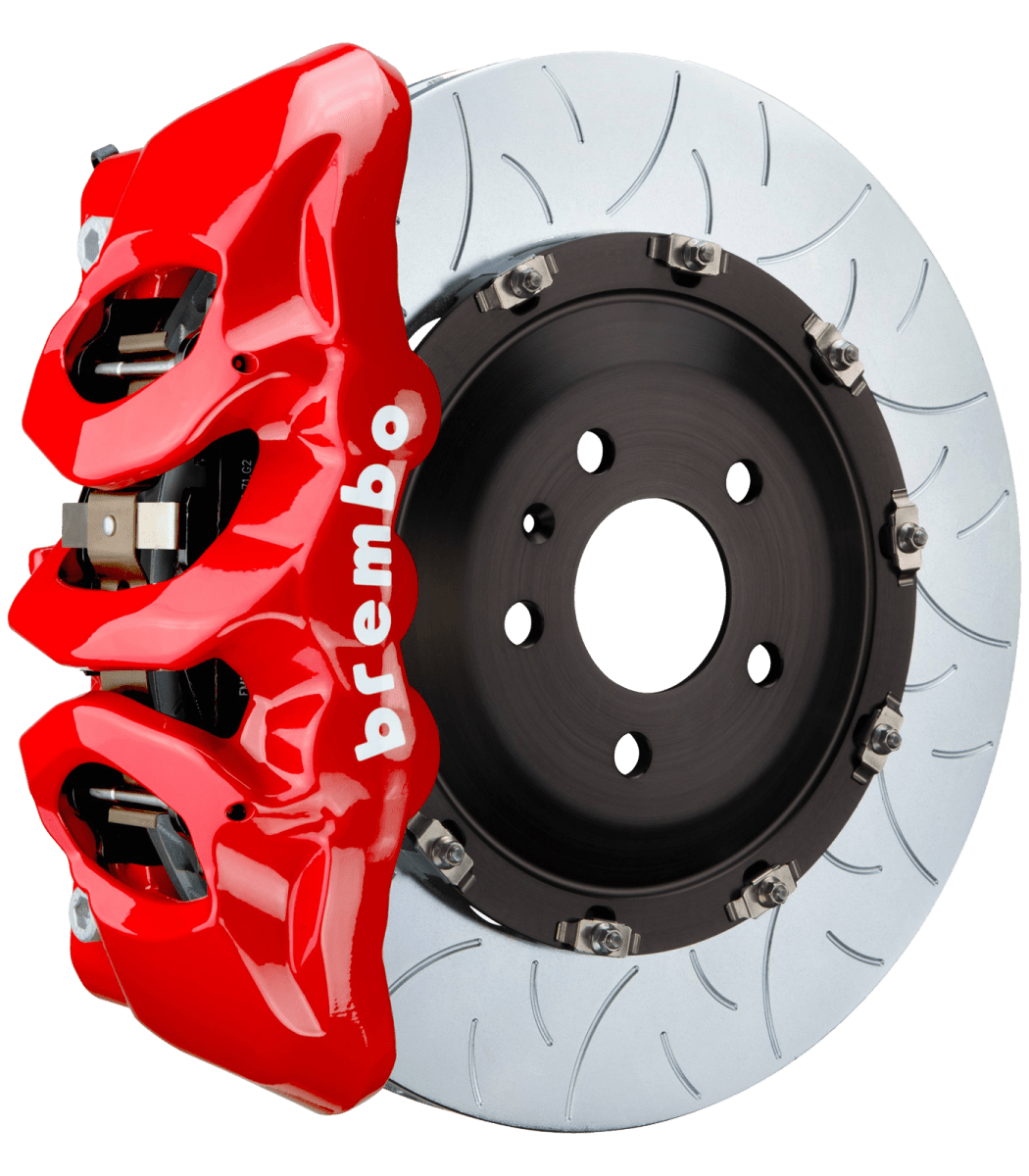 Brembo, long known as the leader in braking solutions, has now introduced a new "big brake kit" (BBK) for the Porsche 997 GT3 and GT3RS, with a dramatic change to the caliper. This new caliper is produced in multiple piston-area configurations so that Brembo engineers can precisely tailor the individual system for each application. This caliper is a "cast" caliper, which used to mean less expensive to produce, but not as strong as a "billet" approach.  Using advanced design elements, Brembo has been able to come out with a new caliper that weighs less, is as strong as the older forged / billet units, and also incorporates some unique features. Example…on most calipers, you have the "cross over" tube to direct fluid to both sides of the caliper.  Look closely at the new caliper, you will see NO CROSS OVER TUBES.  Where did they go?  The new caliper incorporates the cross over into the actual caliper housing.  Not only does this eliminate the cross over tube, this also means there is only ONE bleed screw, and it is on the outside.  Eases brake bleeds, eliminates sources of leaks, makes it easier to service. Also included are technical features commonly found in Brembo billet and forged racing calipers including integral bridges for exceptional stiffness.
Available in black, red,  yellow, white, and flouresent yellow.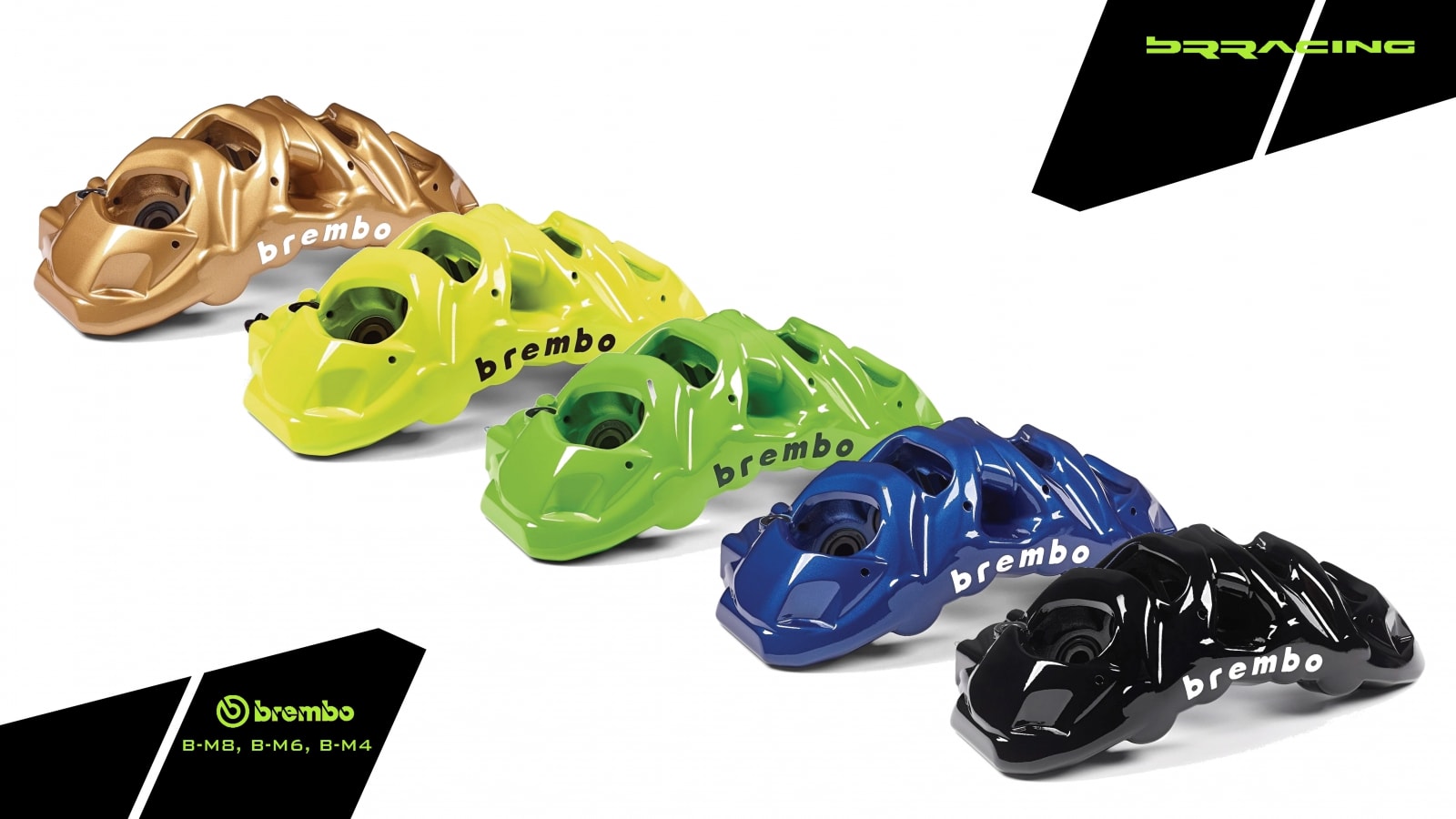 Features:
    Caliper Body: Cast Monoblock Radial Mount
    Caliper Piston Configuration: 6 Piston Front, 4 Piston Rear
    Caliper Piston Design And Insert Type: Inner Pressure Seal/ OEM        Approved Dust Boot
    Size: 380x34mm, 380x28mm
    Rotor Design: Type 3, 2-piece
    All Necessary Hardware Included

The new caliper / brake kits are currently available to fit the following Porsche models:
-997.1 GT3
-997.1 GT3RS
-997.2 GT3
-997.2 GT3RS
BRracing – leading the way in braking solutions……. call us today!